No matter where you are in the world, if you're reading this article, you've probably heard of Chanel. There are strategies at play to ensure it, after all. 
Fun fact: In the 50s, Megastar Marilyn Monroe was asked what she wore to bed and she replied, "Chanel No. 5".
Funnily enough, when I received my first paycheck, I bought a small bottle of Chanel. Having only seen its films before, in my head, Chanel represented freedom. Now, that's really something as far as marketing goes.
In many ways, Chanel defined the parameters of luxury today, starting with early adoption, taste-making, and innovations. It is no surprise that even after 100 years of its invention, Chanel No. 5 is the world's most popular perfume. Chanel is still one of the most successful standalone brands, raking in a revenue of €10 billion in 2019 and armed with the largest social media presence for any luxury brand.
But first, a little history. Most women consider black to be the safe color for chic. They have Chanel to thank for it.
Despite humble beginnings as an underprivileged orphan with no formal schooling whatsoever, Coco Chanel built aristocratic connections while working odd jobs and founded the legendary fashion house in 1910 in Paris. The Maison, or rather Coco herself is known for being a pioneer. Many of today's definitions of good taste date back to the house.
Chanel is credited with product innovations that deeply affect modern life and fashion to this day:
Popularizing wearing black for occasions other than funerals – Before Chanel incorporated it into her hat and apparel designs, black was reserved for servants and funerals. It is speculated that she was inspired by the nuns' attire from her orphanage.
Removing the corset from western women's attire – Just a hundred years ago, women would suffocate themselves to cinch their waists. Although couturier Jean Patou first made a dress without corsets, Chanel popularized it. For this reason, in fashion, it's often stated that 'Chanel liberated women.'
Invention of the Little Black Dress – Wearing a fitting black dress might be a go-to for all western-clothing-clad women today. But it was Coco who invented it, removing uncomfortable frills, corsets, and laces from women's clothing.
Using jersey fabric for comfortable clothes – Often considered her single biggest innovation, Chanel brought jersey fabric from men's athletic wear to modern high fashion.
Invention of the hands-free bag – Coco invented the hand-free sling bag to further free women from the hassles of being tied down physically. The iconic 2.55 bag was the first of its kind to allow women to go about their day without worrying about holding their bags.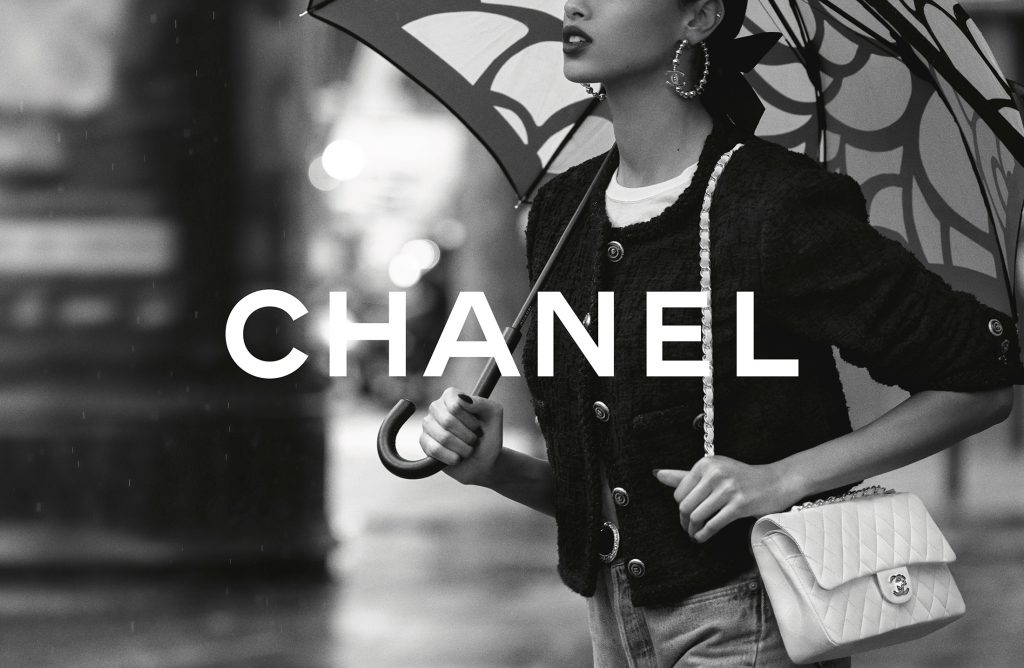 Now that we've broken down what products established the brand in the 20th century let's see strategies behind the brand's continued success. Balenciaga, also a brand from that era, turned to memes and streetwear to survive. However, Chanel has continued to innovate, incorporating newer styles while keeping its sleek, elegant identity intact.
Today, Chanel has a diverse portfolio of haute couture, ready-to-wear womenswear, accessories, watches, cosmetics, and perfumes.
Balanced exposure and scarcity marketing strategy of Chanel
Much like Chanel, Pierre Cardin was a legendary couturier, known for high fashion. However, fast overexposure and expansion to unrelated categories such as stationery diluted his brand quickly. This resulted in reducing his brand equity from luxury to premium permanently. Chanel on the other hand, went to great lengths to ensure exclusivity.
When back in 1974, Chanel No. 5 was not selling well, CEO Alain Wertheimer reduced its retailing from 18,000 to 12,000 stores in the US and heavily invested in advertising for the products. Scarcity marketing protects brand exposure by instigating the fear of losing choice in the customer. The brand has since made this strategy integral to its business across products and advertising.
We introduce a new fragrance every 10 years, not every three minutes like many competitors. We don't confuse the consumer. With Chanel, people know what to expect. And they keep coming back to us, at all ages, as they enter and leave the market.

Jean Hoehn, Chanel Marketer, 1980s
Values-based marketing strategy of Chanel through content
The house boasts a whopping 43.6 million followers on Instagram (the highest for any luxury brand). On YouTube, which it primarily uses to connect with customers, it has 1.79 million followers. The main storyline reinforced throughout the brand's marketing is that of a liberated young woman, in line with its history.
In addition to building trust, Chanel's content is never about hard selling its products, but always about the stories. Among its competitors, Dior, Hermes and Louis Vuitton, Chanel probably has the most engaging content, with innovative video shorts featuring the likes of Pharrell Williams and Keira Knightley.
One of its ongoing projects is, 'Inside Chanel', about the life of Coco Chanel and her world – everything from her beginnings to the colours she loved to her musical influences.
Another wonderful example is the 'The Tale of a Fairy' short film, in which there is no mention of products. But instead, a story is told about three affluent but unhappy sisters during a family reunion. It is set against the beautiful backdrop of a mansion in the south of France, with the best Chanel costumes, of course. 
Marketing the most for its stars – the BCG Matrix
Chanel clearly recognizes its 'stars' as its perfume and watch divisions. Therefore, it invests the most in advertising for these in fashion magazines such as Vogue and Elle which cater to its target audience.
Invented by Boston Consulting Group, the growth share matrix is used to make decisions in companies that have a diverse offering of products. Lines are divided into stars, cash cows, question marks and dogs, based on relative market shares and growth rates.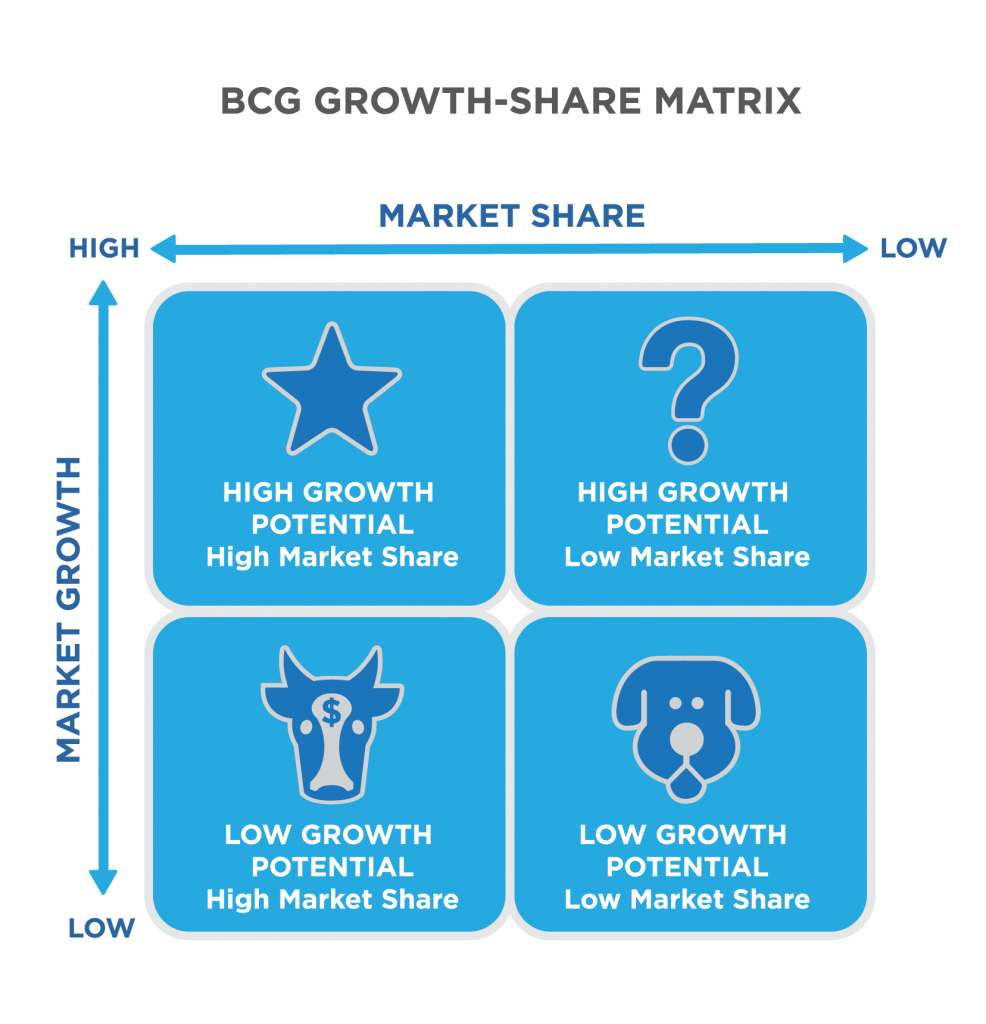 Innovation in technology for its more 'mass' products
It is a well-known fact that the money makers of luxury are always cosmetics and perfumes. Pay attention the next time you come across a luxury brand ad. Whether in magazines, on YouTube, billboards, or Google Display ads, it's most likely advertising perfume.
Building a legacy brand for a century, and enforcing its values through content ensures a consistent stream of revenue from young earners. After all, you may not be able to afford a Chanel suit at $5000, but the $27 lipstick is well within reach.
In addition to placing its cosmetics in accessible department stores frequented by young buyers, Chanel recently launched a free virtual lipscanner app. The app lets you choose a colour from your surrounding, find a match from the Chanel catalogue and try it on virtually. This step is one of many taken by the brand to engage its newly independent Gen Z customer base.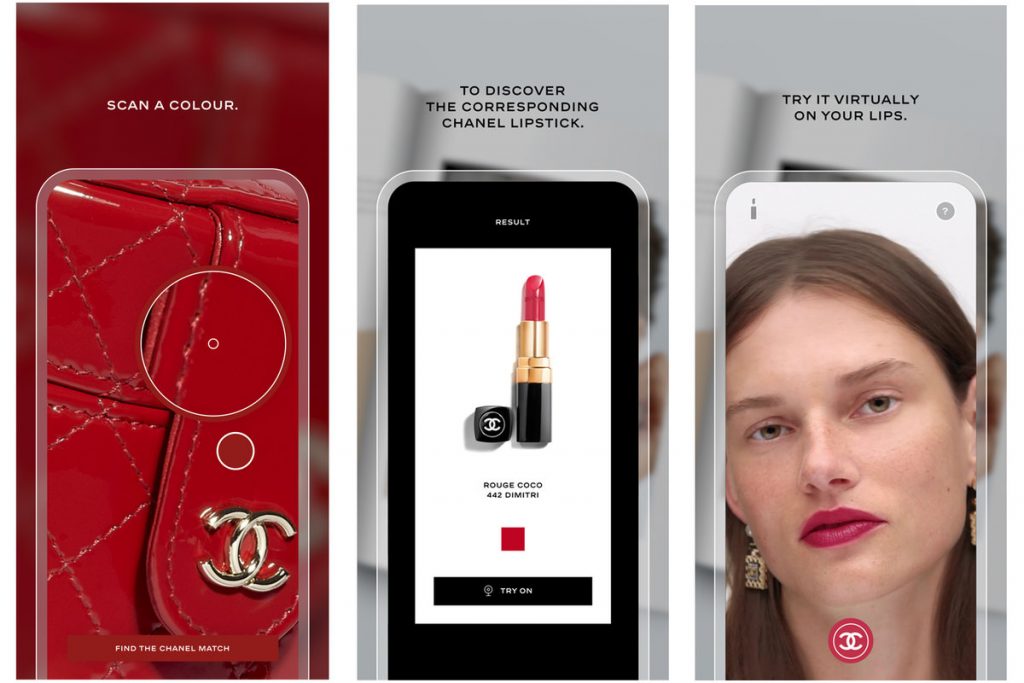 The legacy continues
Despite being 100 years old, Chanel manages to keep cementing its positioning as elegant and modern. Its logo's crossing C's are instantly recognizable. Its choice of celebrities continues to embody classic style with a unique personality; counting Penelope Cruz and Margot Robbie among its brand ambassadors.
Its runway shows are a spectacle at the Grand Palais in Paris, with sets ranging from a giant supermarket to sandy beaches. Chanel's brand stays true to its French roots. Most of all, it continues to inspire women through style, just as Coco herself did in her lifetime. Remarkably, it has succeeded in achieving synergy between the old and the new with its marketing.
Fashion changes, but style endures

Coco Chanel
---
Also, check out our most loved stories below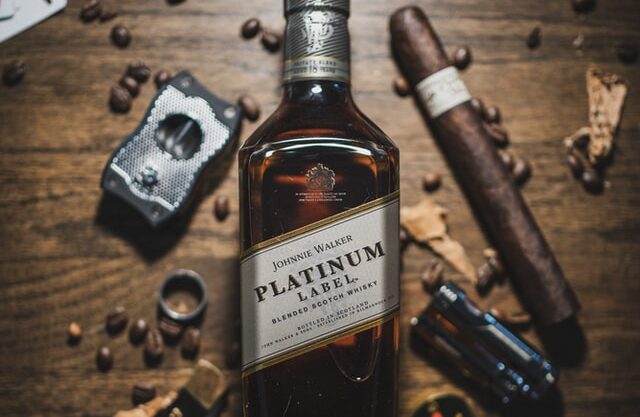 Johnnie Walker – The legend that keeps walking!
Johnnie Walker is a 200 years old brand but it is still going strong with its marketing strategies and bold attitude to challenge the conventional norms.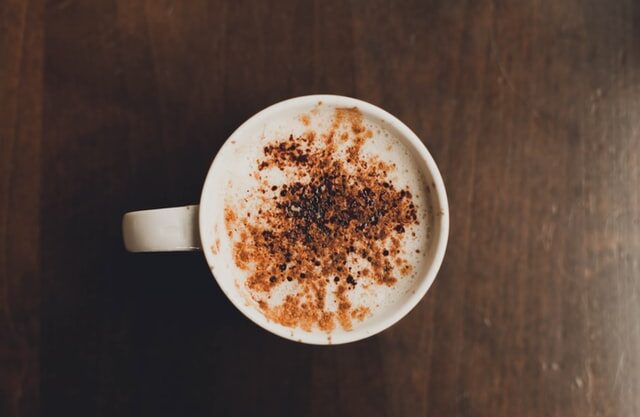 Starbucks prices products on value not cost. Why?
In value-based pricing, products are price based on the perceived value instead of cost. Starbucks has mastered the art of value-based pricing. How?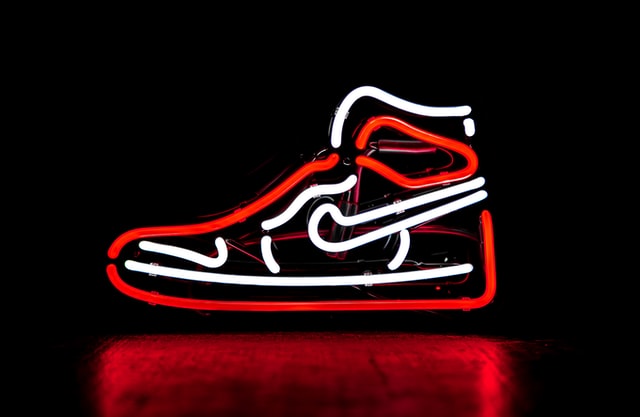 Nike doesn't sell shoes. It sells an idea!!
Nike has built one of the most powerful brands in the world through its benefit based marketing strategy. What is this strategy and how Nike has used it?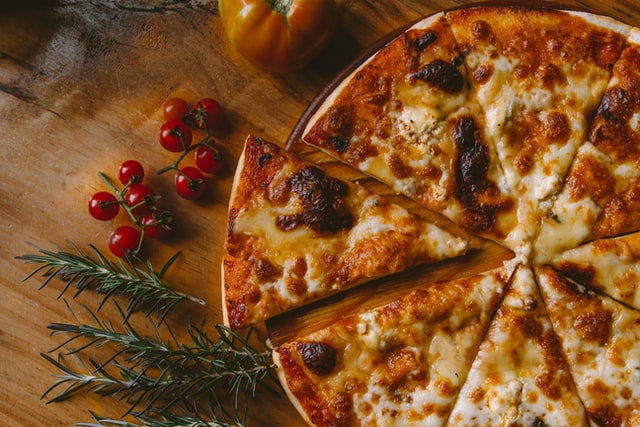 Domino's is not a pizza delivery company. What is it then?
How one step towards digital transformation completely changed the brand perception of Domino's from a pizza delivery company to a technology company?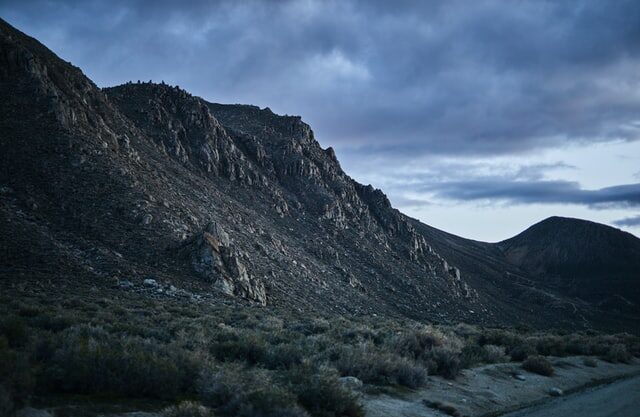 BlackRock, the story of the world's largest shadow bank
BlackRock has $7.9 trillion worth of Asset Under Management which is equal to 91 sovereign wealth funds managed. What made it unknown but a massive banker?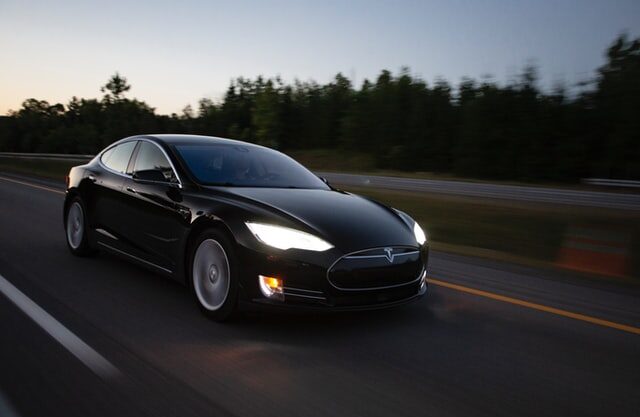 Why does Tesla's Zero Dollar Budget Marketing Strategy work?
Touted as the most valuable car company in the world, Tesla firmly sticks to its zero dollar marketing. Then what is Tesla's marketing strategy?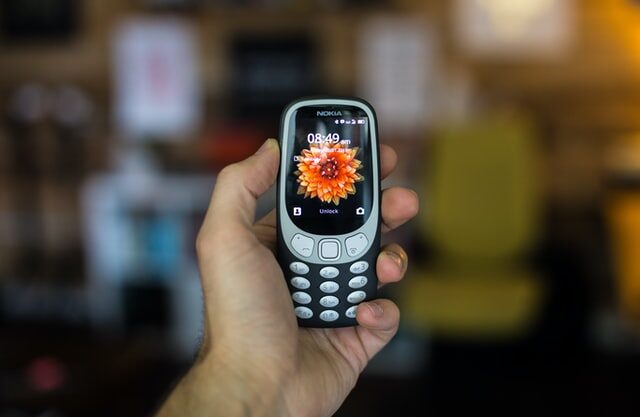 The Nokia Saga – Rise, Fall and Return
Nokia is a perfect case study of a business that once invincible but failed to maintain leadership as it did not innovate as fast as its competitors did!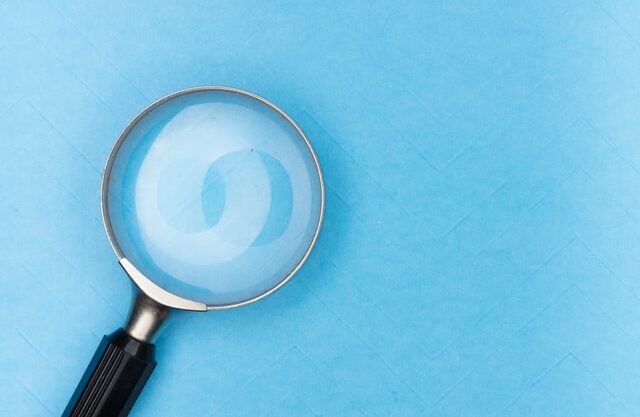 Yahoo! The story of strategic mistakes
Yahoo's story or case study is full of strategic mistakes. From wrong to missed acquisitions, wrong CEOs, the list is endless. No matter how great the product was!!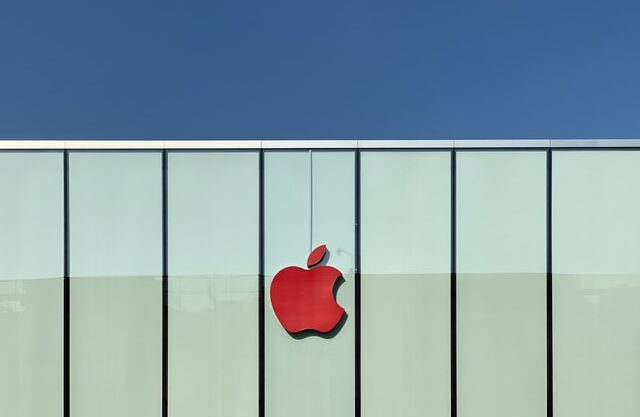 Apple – A Unique Take on Social Media Strategy
Apple's social media strategy is extremely unusual. In this piece, we connect Apple's unique and successful take on social media to its core values.