Think of your first phone (maybe not you Gen Z, strictly addressing the Millennials and the ones before!). The chances of that being a Nokia would be the case for most of us.
That small brick model probably resilient to any kind of fall is what most of us would have owned a little over a decade ago! And that was during Nokia's prime period.
But now, when a discussion or a topic of strategic blunders of businesses comes in, no one misses out in mentioning the cautionary tale of Nokia. Once a giant in the mobile phone market, a pioneer with modern ideas, forced to reduce to a shell of its former magnificence is quite disheartening to witness (Kind of reminds us of the fall of a beloved leader or a kingdom in a popular movie sequence, isn't it?). So, how did it begin to flounder, finally surrendering to its rather unfortunate fate?
Humble Beginnings
Let's rewind a century back. Nokia was launched in 1865, named after a small town in Finland, and not having anything to do with communications, but as manufacturers of pulp and paper. They would continue to do so until the 1960s, to finally decide to diverge their operations to other industries. Ranging from integrated cable operations, tires, rubber footwear and ultimately creating the Nokia Corporation.
In the following decades, Nokia would branch furthermore into multiple ventures internationally.
It was in the 1980s the company started to focus on the Electronics Sector. Throughout the 80s the company would make multiple acquisitions focusing mainly on segments of – consumer, workstations, and mobile phones. It was 1984 when the first-ever transportable phone was launched that could be used both in and out of a car. (Also, it weighed around 5kgs! Hard to imagine, isn't it?)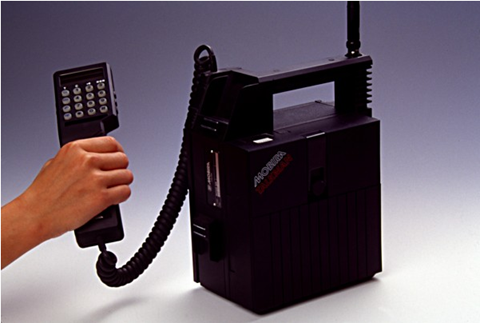 During this time, the very concept of a mobile phone was too futuristic and fictional. The fact that consumers didn't have to wait in line in front of a phone booth or not being dependent on an extension cord at homes; no restrictions in timings to talk… was all too good to be true. Nokia wished to fill this void and create something great. And greatness did they achieve!
The Golden Period of Nokia
Progressing from its first attempt at a transportable phone, Nokia soon launched the first-ever compact mobile phones (the great ancestor of what we have now!). The phone could be carried around without any hassle with the weight being considerably reduced to a mere 800 gm. This made the world stop and notice. It was a massive hit, and everyone wanted to have it.
From then on, it was hit after hit for Nokia. There was no stopping for Nokia! The company began to focus solely on Telecommunications and shut down its units focusing on other industries.
In the 1990s and early 2000s, Nokia contributed immensely to an industry that was nascent. The world was yet to experience its full potential. Nokia released multiple models competing with its own previous versions and succeeding at a pace like never before. They expanded rapidly, to the UK and the US, marking their undisputed leadership in Mobile Phone Manufacturing.
Just to emphasize on their unbeatable intuition for the features existing even now – they were the first ones ever to introduce text messaging through cell phones, one of the firsts to introduce mobile phone games (remember Snake?), a call alert with a ringtone, battery longevity, to include a few!
It seemed like they could do no wrong. Everything they did, translated to success. No one could have predicted how the tables would turn in the upcoming decades.
What went wrong?
It was in 2007 when things began to crack. It also happens to be the year when the iPhone was first launched. Though the first iPhone model was significantly inferior to Nokia N95 (the latest Nokia model then) in technical aspects, it created a sense of anxiety among people.
iPhone was entirely touchscreen, eliminating the need for a keypad. The iOS definitely scored points for a much better user interface compared to Symbian – Nokia's OS. It was a smashing hit and instantly pulled the crowd.
Apple, of course, would go on to become a disruptor in the market (Steve Jobs' iPhone launch video looks like a trailer for the revolution it would create!) that no one chose to pay attention to until it was too late.
Symbian, though much appreciated during its time of release, couldn't adapt well to the expectations of a modern user. It's complicated structure, and the fact that it was not user friendly, made people move away from Nokia.
In addition to this, the very next year in 2008, Google released the first version of Android, which again was a severe hit for Nokia. Android further declined its profits.
The problem was that Nokia took time to recognize this telecom revolution. By the time, Nokia executed an upgrade, it had already fallen behind.
So, why did it take Nokia this long a period to respond to the growing changes in the market that they once ruled?
One of the main reasons was the growing Internal Issues of Management. With an accelerated increase in competition, Nokia had no choice but to face the real problem. It had to release a product that is worthy of its competitors. ASAP!
This resulted in a work environment that was chaotic. The top management pressurized the middle management to come up with new and better software in as little time as possible. The reality was that Nokia was nowhere close to getting what it had in mind. Additional pressure made things worse only, resulting in the release of a series of sloppy finished products.
Final Nail in the Coffin
In 2011, Stephen Elop, previously the Head of Microsoft's Business Software division, was hired as the CEO to rectify and do damage control. However, this decision would truly mark the beginning of the end for Nokia.
He believed in taking immediate action to reverse the effect and went on to sign a deal with Microsoft to shift the OS completely to Windows. This partnership would progress into Microsoft's acquisition of Nokia's Devices and Services Division for a whopping $7.2 bn in 2013.
At that time, Microsoft itself was looking to gain a big hit in the OS market when the deal was closed with Nokia. It was believed to be a win-win for both parties. Well, 'it didn't go as planned' would be an understatement. The release of the new Windows OS based Nokia, addressed as Lumia, from then on, further plummeted the already declining revenue of Nokia.
Nokia was late to the party by almost a decade. And at this point in time, there were multiple competitors (Samsung, HTC, Motorola, Apple etc..) surpassing Nokia to capture large chunks of market share. With respect to OS, there was a clear alignment of either iOS or Android globally, which stands true even now. Hence, the Lumia series did not create the impact it was expected to, finally, rendering Nokia to diffuse into the shadows.
Within a short span of 5 years, Nokia witnessed a paramount shift from being a Global Leader that had championed every challenge, a true innovator in every aspect, a well-loved brand by all to an organization struggling to remain afloat. Truly an image of a fallen leader.
The Return:
In 2016, Microsoft struck a deal to transfer all branding rights of Nokia to HMD and contract manufacturer Foxconn. (Fun fact! HMD is a company found by Nokia's ex-employees from its heydays! A full-circle moment indeed). They have vowed never to repeat the same mistakes and restore Nokia back to its former glory, marking a resounding comeback!
With a rich history of ups, downs, and everything in between – Nokia having faced it all, is still holding its fort!
Nokia has a couple of weeks ago only launched its latest phone Nokia 2V Tella.
Such launches only mean that it still has not given up. One could only hope to see it back at the top that it once so dominated unfailingly, with its promising future lying ahead.
---
Interested in reading our Advanced Strategy Stories. Check out our collection.
Also check out our most loved stories below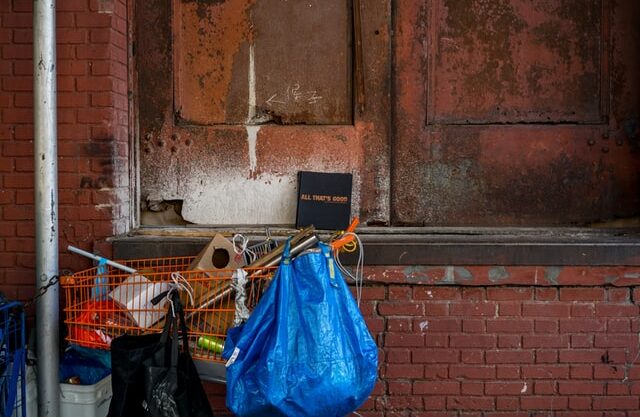 IKEA- The new master of Glocalization in India?
IKEA is a global giant. But for India the brand modified its business strategies. The adaptation strategy by a global brand is called Glocalization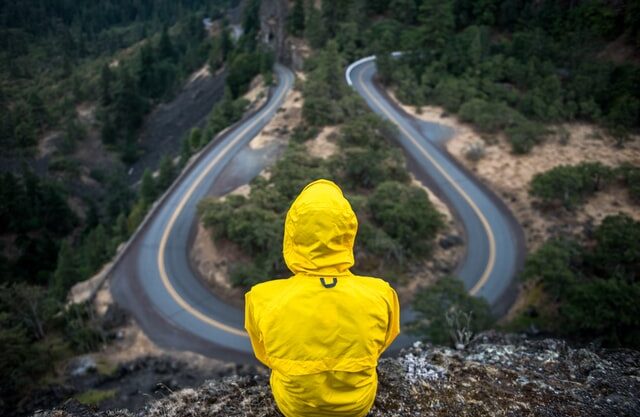 Why do some companies succeed consistently while others fail?
What is Adjacency Expansion strategy? How Nike has used it over the decades to outperform its competition and venture into segments other than shoes?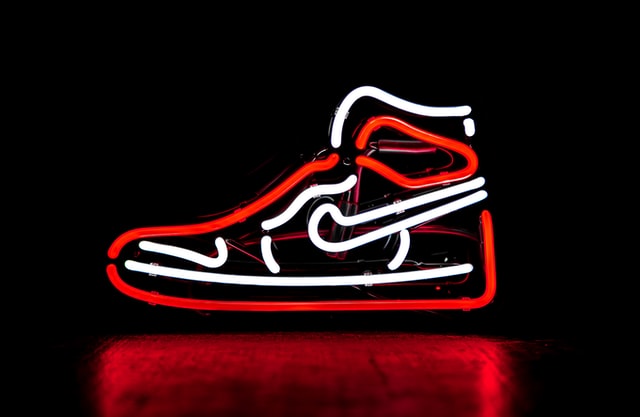 Nike doesn't sell shoes. It sells an idea!!
Nike has built one of the most powerful brands in the world through its benefit based marketing strategy. What is this strategy and how Nike has used it?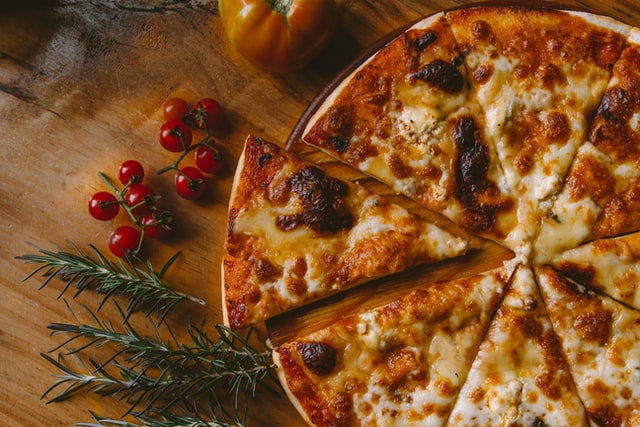 Domino's is not a pizza delivery company. What is it then?
How one step towards digital transformation completely changed the brand perception of Domino's from a pizza delivery company to a technology company?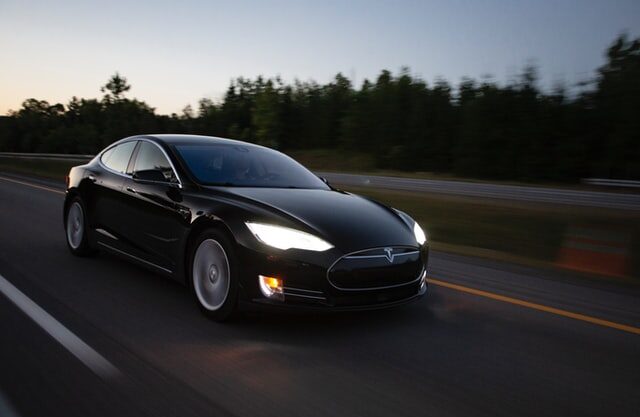 Why does Tesla's Zero Dollar Budget Marketing work?
Touted as the most valuable car company in the world, Tesla firmly sticks to its zero dollar marketing. Then what is Tesla's marketing strategy?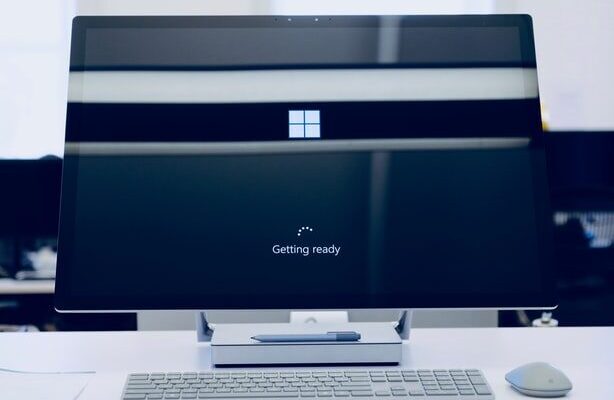 Microsoft – How to Be Cool by Making Others Cool
Microsoft CEO Satya Nadella said, "You join here, not to be cool, but to make others cool." We decode the strategy powered by this statement.