Back in the college days in 2012, I was a tea lover. Coffee was a big No for me. But then some coffee chain called Starbucks entered India (drumrolls please!!). I was not very optimistic about this coffee brand for its cafe culture at that time. Sometimes I used to wonder why would a value-conscious Indian ever spend Rs.250 on a coffee? I actually found such pricing from Starbucks ridiculous.
In the next few years, as I started to drink coffee more often, I realized my coffee meetings are not about the coffee anymore. Little did I know that cafe culture would become the hotspot place for youngsters and professionals too to hangout. You want to meet friends or discuss the next million-dollar idea or just go out on a date these Cafés were the place to go.
Starbucks entry in India
Starbucks had a false start in 2007 in India with an Indonesian franchise partner and the
Indian Future Group. Starbucks tried to enter again in 2012 but this through a 50/50 Joint Venture with Tata Global Beverages. As per the Starbucks website, Starbucks currently operates 100 stores in India across Mumbai, Delhi NCR, Hyderabad, Chennai, Bengaluru, and Pune, through a network of over 1,600 passionate partners (employees). Starbucks stores are operated by the joint venture, TATA Starbucks Private Limited, and branded as Starbucks Coffee – "A Tata Alliance."
India's consumption of coffee has grown over the years. Coffee is becoming a lifestyle drink. In the last decade, coffee consumption grew at about 5 percent per annum and is expected to grow faster in the next decade. India's revenue in the Coffee segment amounts to US $808m in 2020. The market is expected to grow annually by 8.9% (CAGR 2020-2025).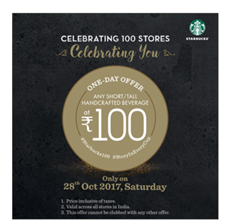 Did Starbucks reduce its pricing because of low cost or price insensitivity in India?
No!! Starbucks never lowered its price in India despite chains like Cafe Coffee Day or Barista were giving coffee at almost half the price. The brand truly knows the value of its products. Before moving ahead let's see Starbucks Coffee Price In India.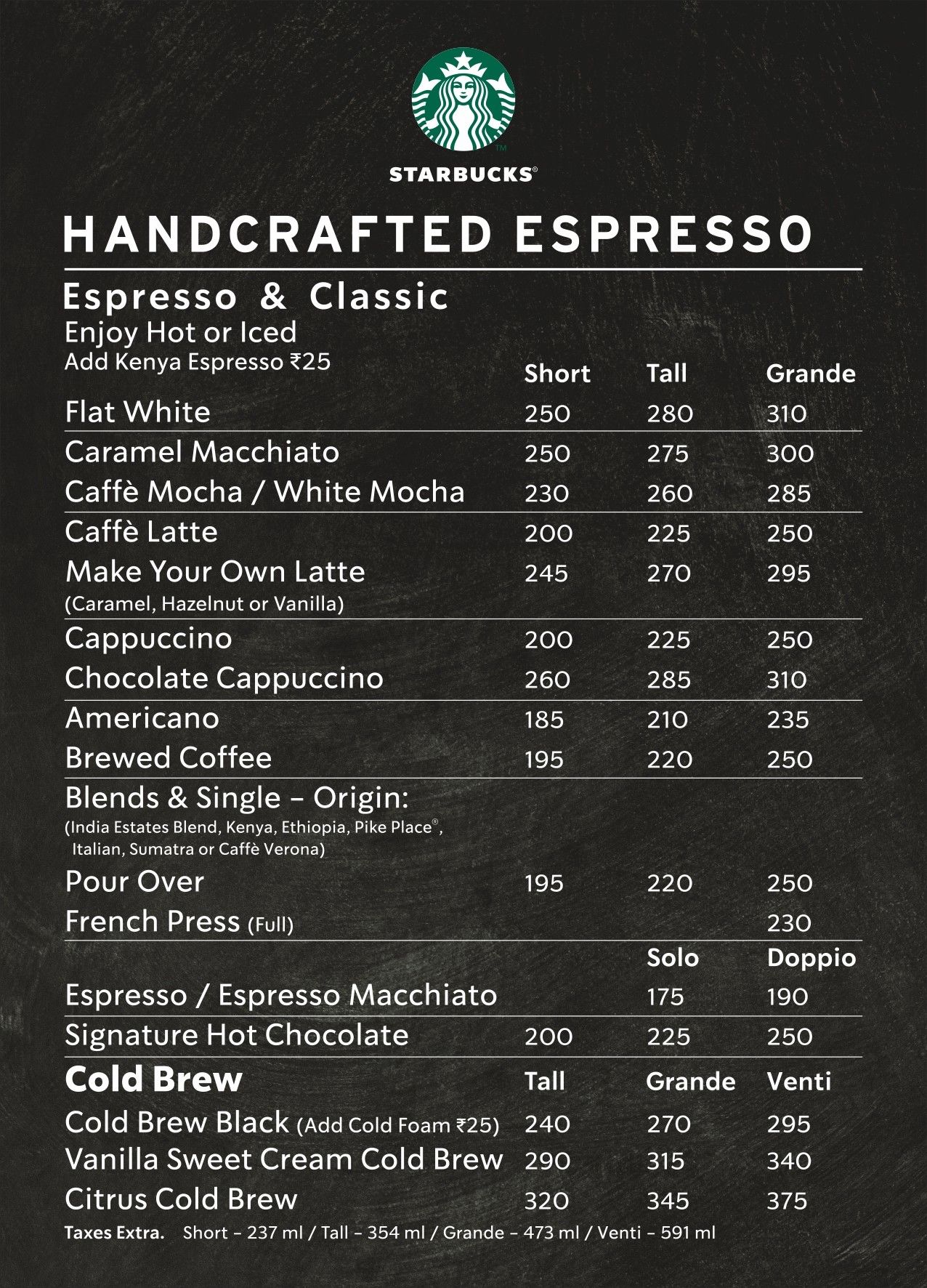 Now let's see Starbucks Coffee Price across the globe and you will understand what I am saying.
What I am trying to show you is that Starbucks did not reduce the price in India because people are value-conscious or the market is competitive or its cost is less in India. Starbucks believes in value-based pricing instead of cost-based pricing or competition-based pricing. What does it mean?
In cost-based pricing, you add a profit margin percentage to the total cost and you get your price. In competition-based pricing is a pricing strategy that involves setting prices in relation to the prices of competitors. In Value-Based pricing, price is calculated as per the perceived value by the customer.
Value-based pricing is the method of setting a price by which a company calculates and tries to earn the differentiated worth of its product for a particular customer segment when compared to its competitor

Source: HBR
But should you exactly charge the willingness to pay (WTP)? Strategy here is to keep you price a bit lower than the perceived value so that the difference between the perceived value and price (which is called benefit to customer) is positive. Only then a customer would value the product.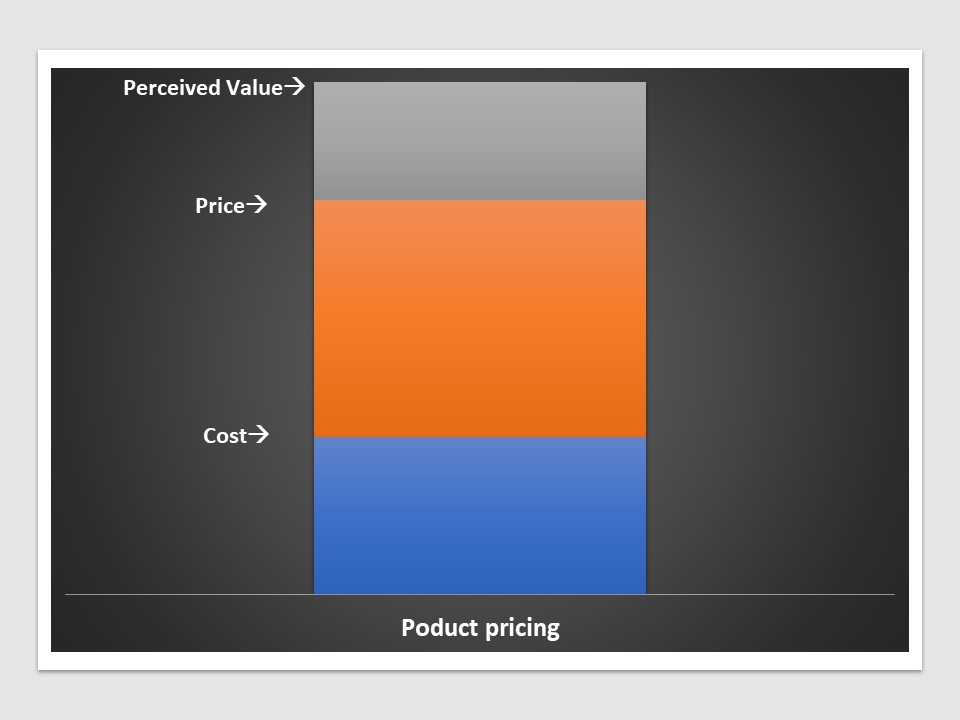 How Starbucks uses a Value-based Pricing Strategy?
Starbucks has been very successful and profitable in implementing Value-based Pricing Strategy across the Globe. Let's have a look at its global profitability trend. You will understand how massively it is growing. Share of credit goes pricing strategy also.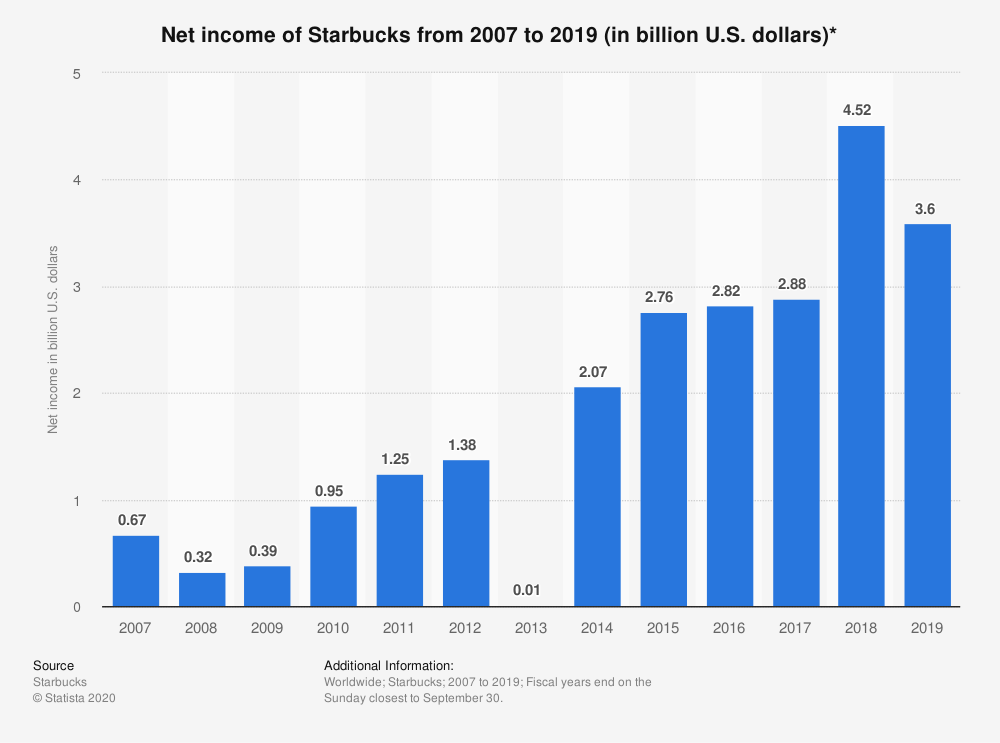 The three key parameters to implement the strategy is specific product differentiation, communication, and understanding customer value.
Product differentiation and communication
It is the most important factor for the successful implementation of a value-based pricing strategy. Starbucks focuses on selling the coffee experience and not just a cup of coffee. The company has put a lot of effort into differentiating itself from cafes like CCD. The design of its coffee shops, the music played to relax you, and the types of products it sells, everything adds value to the Starbucks experience. Starbucks is priced at a level to achieve the effect of an 'affordable luxury'.
Understanding Customer Value and Value-based pricing
Now, let's look at what exactly is this customer value and how we can use this concept to price a product that customer is willing to pay. The company uses various complex algorithms and formulas for this and assigns different weights to each parameter. There is no one universal formula for all the products. It is more of an art of understanding customer value and decoding what they perceive as the value in the product.
One such example for Cup of coffee:
Value based Pricing = (Customer time saved in not preparing the coffee) x (personalization the coffee experience) x (15% to 60%)
The strategy is used by organizations all around the world. A great example is how Wipro used value-based pricing to leverage Business Growth. Now let's talk, SAAS(Software of a service) industry as a whole is all about understanding the customer value. Companies price services based on how its customer revenue is increased and expense is decreased. So the service can priced.
Value based Pricing for service = (Increase in revenue or Decrease in expense) x (15% to 40%)
Challenges of Value based pricing
The product plays a key role in the strategy.
Not all products can be easily valued. Newly launched innovations in the market are nearly impossible to price using value-based pricing as customer perceived value is not clear. It is also difficult to guess the customer perceived value for a product in all the markets.
Implementation of such a strategy and transition from cost-based to value-based pricing is expensive from the company side. Market research and determining segment-specific prices is a very cumbersome task and resource consuming also.
Pricing is an important strategy for the business which unfortunately does no enough importance. It comes in last to the marketing department. Rather pricing should be considered from day one to maximize customer value. Pricing has the power to make or break a business. If done correctly it can build an empire like Starbucks. Otherwise can haunt a business for life.
The moment you make a mistake in pricing, you're eating into your reputation or your profits.

– Katharine Paine
Interested in reading our Advanced Strategy Stories. Check out our collection.
Also check out our most loved stories below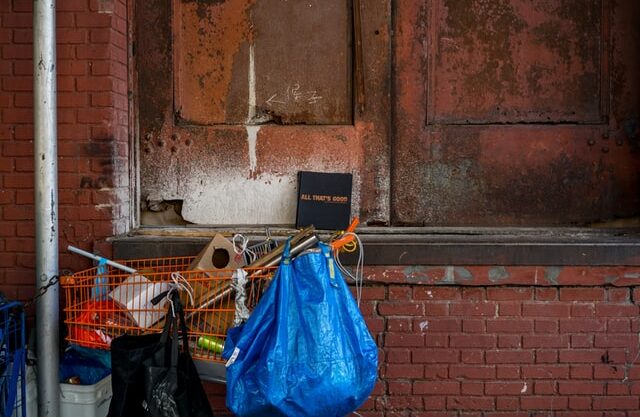 IKEA- The new master of Glocalization in India?
IKEA is a global giant. But for India the brand modified its business strategies. The adaptation strategy by a global brand is called Glocalization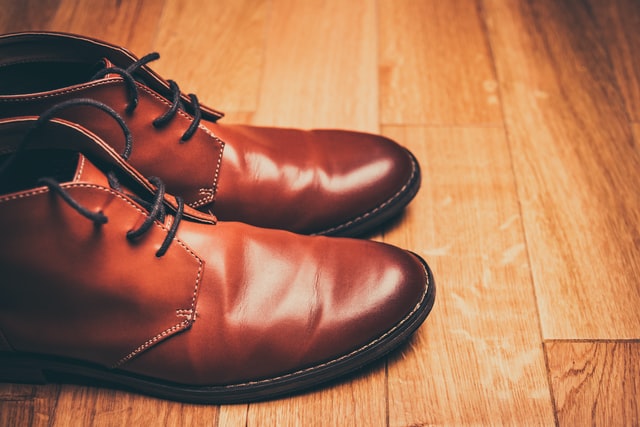 How Bata became India's household name despite being a classy international brand?
Bata is not an Indian brand. It is as international as it can be. But what strategies made it India's highest selling footwear brand?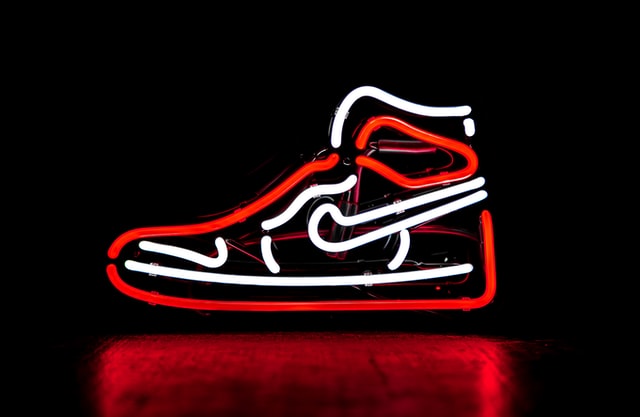 Nike doesn't sell shoes. It sells an idea!!
Nike has built one of the most powerful brands in the world through its benefit based marketing strategy. What is this strategy and how Nike has used it?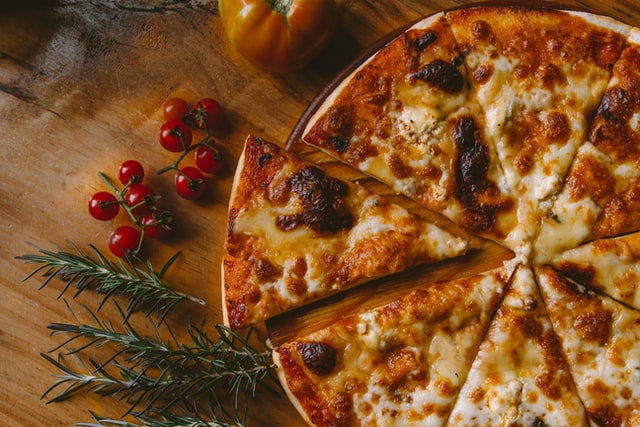 Domino's is not a pizza delivery company. What is it then?
How one step towards digital transformation completely changed the brand perception of Domino's from a pizza delivery company to a technology company?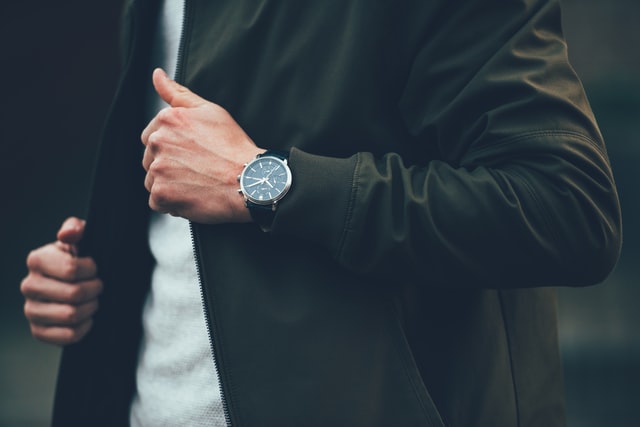 What advertising strategy made TITAN an iconic watch brand?
What are the various advertising strategies that make Titan a consumer's choice? How Titan decided to choose Mozart's symphony as its tune for commercials?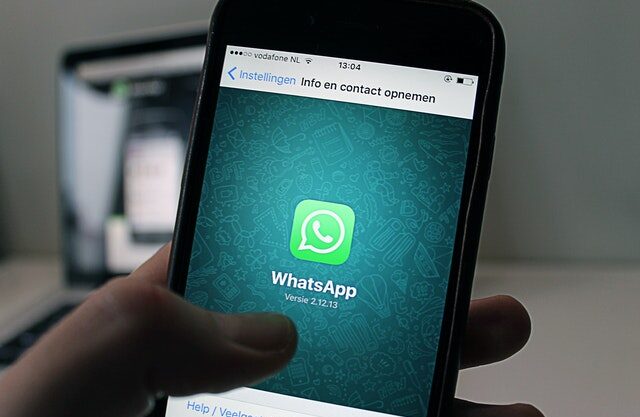 WhatsApp "Photo Status" was a strategic move. How?
Whatsapp launched photo status in 2017. It was hated by many. But why it was a good move that improved the way you use application today?