"I can finally wear Jeans to work!"
This was perhaps one reason I really delighted in my move from Wipro CC to Cadbury in Sep'05.
After wearing jeans all through my engineering & MBA days, it really felt regressive when Wipro CC expected all of us to wear formal trousers and leather shoes. I felt liberated when I was made the king of my castle in Vijayawada when I could stride into my godown in my denim and take charge of my sales team. It made me feel calm, cool & in control!
The first name that comes to mind as soon as we talk about jeans is Levi's. Levi's has created an ultracool factor for its fans through its ultracool brand strategy. Interestingly 'casualization of workplace culture' was called out by Levi's India MD, Sanjeev Mohanty, in 2019 as the reason for the growth of the Jeans category in the past decade.
In 2019, Levis posted sales worth Rs 1,104 Cr and delivered their highest year-on-year growth of 25%, the highest since 2009. The Jeans market in India was then worth Rs 21,993 Cr according to Euromonitor, while the overall Denim wear market was estimated to be Rs 29,203 Cr in 2018.
However, before we uncover the brand strategy of Levi's in India, let's understand the making of a true American Icon!
Making of an Original
Levi's rightfully hold its place in history as the inventor of the riveted blue jeans. The 501, Levi's original jeans are so famous that Time magazine named them as the fashion item of the century in 1999.
Levi's jeans were first invented by Jacob Davis, a Latvian immigrant, a tailor who frequently purchased bolts of denim cloth from Levi Strauss & Co. Legend has it that one day a woman turned up at his shop complaining of his husband constantly tearing his trousers. He had an ingenious idea of reinforcing the points of strain with copper rivets.
Davis didn't have the money needed to purchase a patent, so he wrote to Strauss suggesting that they go into business together. Strauss accepted Davis's offer, and on May 20, 1873, the two men received U/S Patent 139,121 from the US Patent & Trademark Office.
The manufacturing of the denim overalls began in the 1870s & the iconic 501 Jeans were first created in the 1890s. Modern Jeans began to appear in the 1920s, but sales were largely confined to Western US working people, including cowboys, lumberjacks, and railroad workers.
Levi's jeans were first introduced to the East of the US during the dude ranch craze of the 1930s. Another boost to the brand came during WW2 when it was declared an essential commodity and only sold to people engaged in defense work.
Between the 1960s through the 1980s, Levi Strauss experienced significant growth in their business as the more casual look of the 1960s and 1970s ushered in the "blue jeans craze."
Hence by the year 1974, the company's sales reached $ 1 billion, and in 1977 the brand became the world's largest jean manufacturer.
A youthful brand communication strategy of Levi's
While Levis has made some truly incredible pieces of communication, we decided to shortlist just 5 to uncover the journey that has made this brand an inseparable part of the global youth culture.
#1. Levi's: "Laundrette" (1985) :
This ad was released on Boxing Day 1985, the UK as heartthrob Nick Karmen walked into a Laundromat, stripped down to his boxers in front of incredulous onlookers, and tossed his Levi's 501 jeans into a washer.
This commercial sent shrink-to-fit jeans skyrocketing in popularity across Europe and, by some estimates, grew sales by 800% to the point that demand outstripped supply.
The Ad was magical as it combined brilliant music (Marvin Gaye's- I heard it through the grapevine), with the perfect model (Nick Kamen, who fans would love to copy) and the right mood (small-town America of the 50s or 60s).
And hence it became one of the most iconic advertisements of all time! Critics agreed that "It defined a generation," wrote Rick Brim in Campaign magazine in 2018, naming it one of the best ads in 50 years.
#2. Levi's Drugstore (1995):
This multi-award-winning commercial that included a Cannes Gold Lion was entered into the Guinness Book of World Records for winning the most awards of all time.
It was created in a retro-like, black and white movie style featuring a young man going to a drug store to buy a pack of condoms. He stores the condoms in his watch pocket and later visits the house of a young woman who turns out to be the drug store owner's daughter.
The ad further strengthened Levi's image as a brand for the young, confident and rebellious.
#3. Levi's 501 – Live Unbuttoned (2008)
Live Unbuttoned was not just one of Levis's most suggestive ads, but in the style of the new millennium, also the largest global integrated marketing program all pulled together by the brand.
The brand focuses on the definitive spirit of the Levis 501 jeans and celebrates the moment of unbuttoning oneself and choosing to live uninhibited & undeterred.
#4 Levis Go Forth (2009)
Levi's continued to push the boundaries of creative brilliance with its most inspirational approaches and innovative brand strategy. It was an ad designed to appeal to young idealists to urge them to make a positive difference in the world.
Using poetry from Walt Whitman, America's poet, the quintessential American brand again gave a message of optimism, making it one of Levi's most memorable campaigns to date.
#5 Live in Levis (2014)
After 5 years with their edgy approach with 'Go Forth,' Levi's decided to take a very different turn. While they retained their optimistic style & treatment, yet the aim was to bring back the brand mainstream by talking about everyday real-life stories of consumers who consider their brand good enough to live in. The result was a campaign that was more product focussed, inclusive & in the center of culture.
While we all love Levi's for its bold, stylish & sexy avatar, would the same approach work in a country of very different cultural sensibilities, like India?
Indianization of the American Brand
Levi's played its strategy cards right in India and signed on the youth icon Akshay Kumar as brand ambassador for a princely sum quoted by media for between 12-15 Cr. True to the brand's bold and youthful spirit, Akshay once asked his wife Twinkle to unbutton his jeans' top button during a fashion show.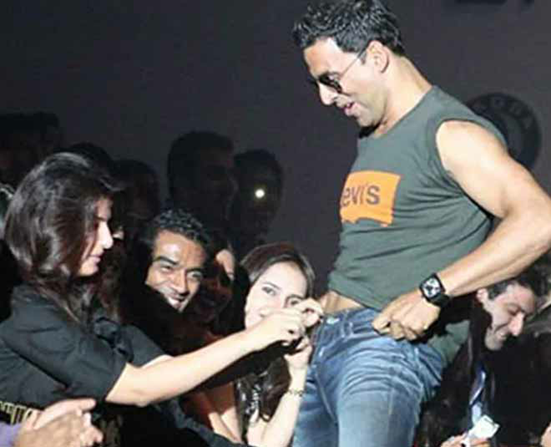 An act such as this would have barely lifted eyebrows in the western world but caused legal trouble for the couple when a social worker filed a complaint against them. I guess some cultural nuances don't travel as well across borders. However, the stunt gave Levi's brand strategy and Akshay's career solid mileages.
As the Indian business started achieving scale, the brand started investing in more local-led insights. I personally believe that Levi's India "I shape my world" was a truly well-crafted initiative.
The campaign has been giving the brand favorable results, and in their fifth edition of the campaign in 2019, the brand unveiled a powerful music video, 'Fire within me!'
In fact, a 2017 initiative in India inspired the global team to extend this initiative through a unified global campaign. This initiative in India was driven by 22 Feet Tribal, on the insight that 7 out of 10 women feel that they aren't good enough! Hence, they tied up with a set of truly brilliant Indian women, including Radhika Apte, Shraddha Sharma, Shipra Khanna, Parvathy Thiruvothu, and Swara Bhaskar, to tell stories of how they shape their world.
Now, this initiative may not have the mischief that one relates to the brand globally, but in terms of tapping the pulse of what it means to be bold, stylish, and progressive in an Indian context, the brand got it bang on right!
The Brand has now set even larger sights in dominating the Indian youth cultural scene by launching their latest TV campaign starring Deepika Padukone. The campaign shows Deepika grooving the tune of 'Auva Auva Koi Yaha Nache,' alongside diverse women from everyday walks of life dreaming, believing, and taking their step for the next big thing.
I love this advertisement as it beautifully brings together the essence of what the global icon stands for: being brave, a sense of optimism, progressive values. The brand amalgamates its core values with the Indian cultural narrative by using the country's iconic music. As the video rightly shows, Indian women spread their wings towards liberation and the new passion point like biking that is much in vogue.
However, this story wouldn't be complete till we share an interesting role that an Indian homemaker played in the launch of Levi's iconic global campaign "Live in Levis," basis an interview of Chip Bergh, the global CEO published in Harvard Business Review in 2018. Check out our story on how Levi's got the tagline "Live in Levi's". Anyway, I am going to put on my new Levi's jeans and go out to grab a drink. Ciao!
---
Also, check out our most loved stories below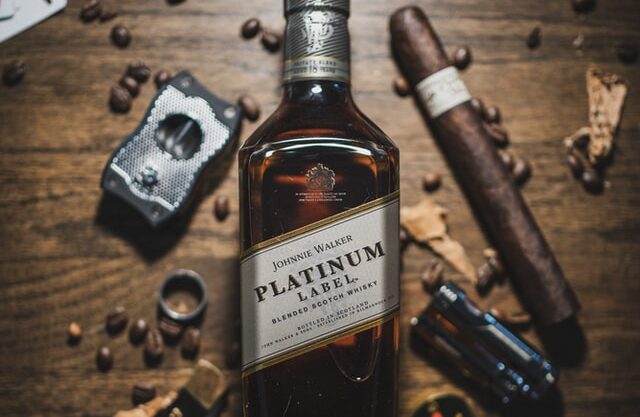 Johnnie Walker – The legend that keeps walking!
Johnnie Walker is a 200 years old brand but it is still going strong with its marketing strategies and bold attitude to challenge the conventional norms.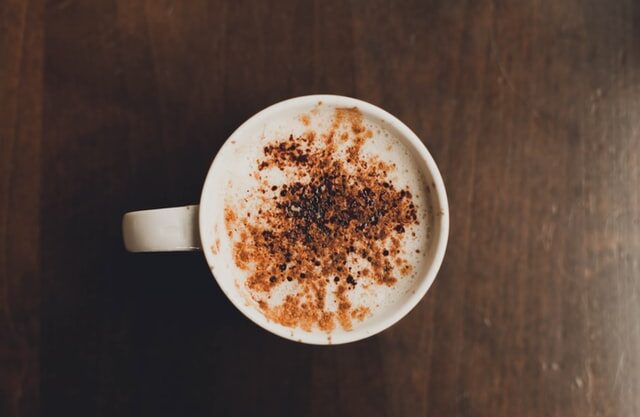 Starbucks prices products on value not cost. Why?
In value-based pricing, products are price based on the perceived value instead of cost. Starbucks has mastered the art of value-based pricing. How?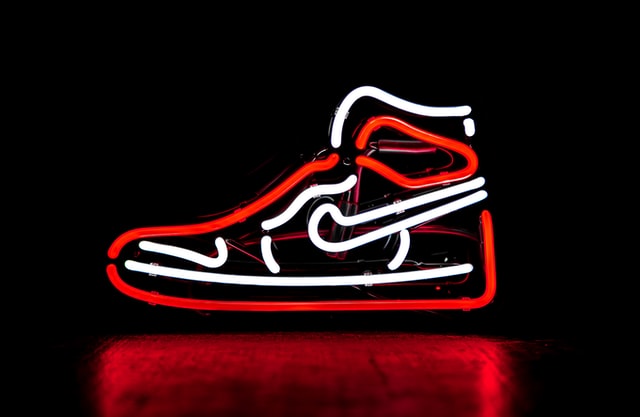 Nike doesn't sell shoes. It sells an idea!!
Nike has built one of the most powerful brands in the world through its benefit based marketing strategy. What is this strategy and how Nike has used it?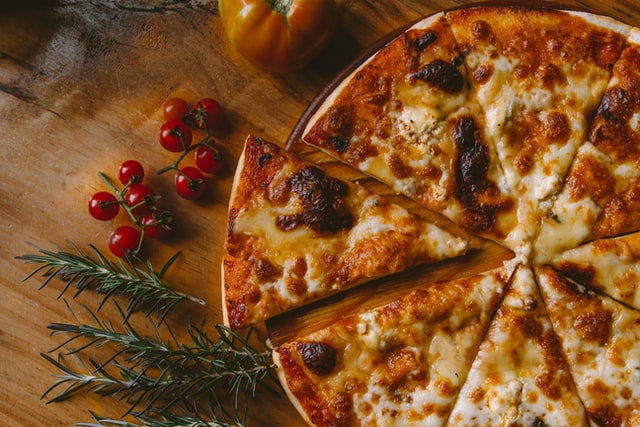 Domino's is not a pizza delivery company. What is it then?
How one step towards digital transformation completely changed the brand perception of Domino's from a pizza delivery company to a technology company?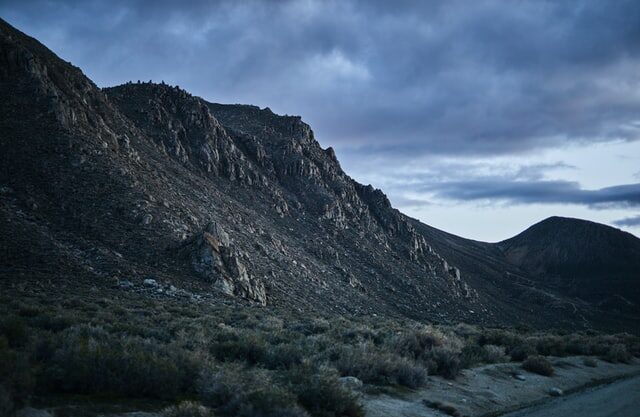 BlackRock, the story of the world's largest shadow bank
BlackRock has $7.9 trillion worth of Asset Under Management which is equal to 91 sovereign wealth funds managed. What made it unknown but a massive banker?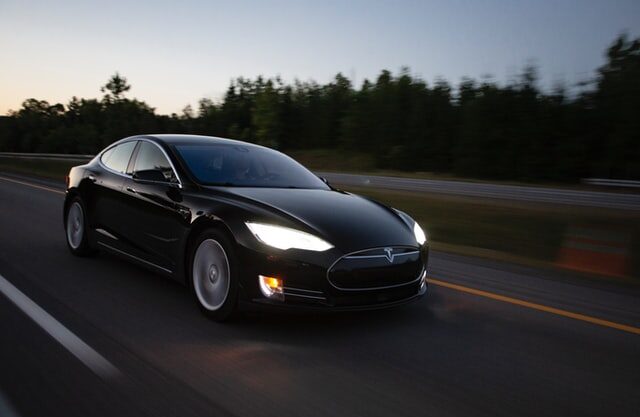 Why does Tesla's Zero Dollar Budget Marketing Strategy work?
Touted as the most valuable car company in the world, Tesla firmly sticks to its zero dollar marketing. Then what is Tesla's marketing strategy?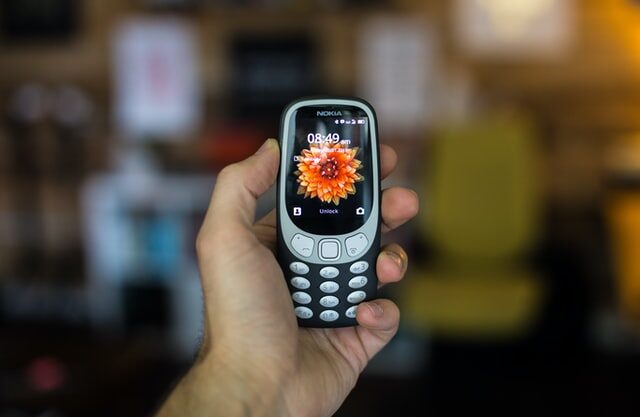 The Nokia Saga – Rise, Fall and Return
Nokia is a perfect case study of a business that once invincible but failed to maintain leadership as it did not innovate as fast as its competitors did!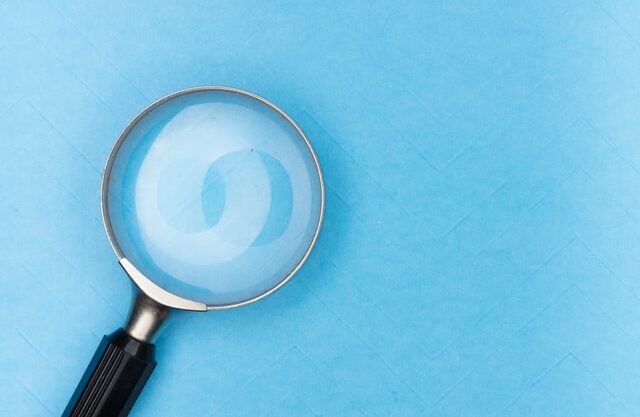 Yahoo! The story of strategic mistakes
Yahoo's story or case study is full of strategic mistakes. From wrong to missed acquisitions, wrong CEOs, the list is endless. No matter how great the product was!!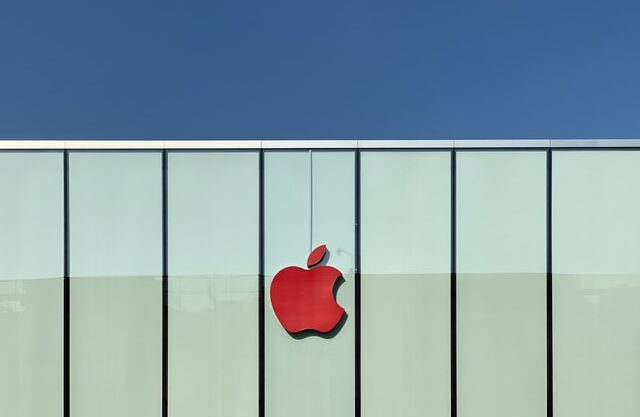 Apple – A Unique Take on Social Media Strategy
Apple's social media strategy is extremely unusual. In this piece, we connect Apple's unique and successful take on social media to its core values.