If you're reading this article, it is safe to say that you have heard of Gucci, thanks to marketing forces at play. Though the brand is known for its recognizable "G" loops on belts, Instagram's favorite monogram wasn't built in a day. The iconic Italian luxury brand has been around for 100 years. Today, it is luxury conglomerate Kering's top fashion brand, raking in revenues of €9.6 Billion in 2019, with a quick bounce back post-pandemic.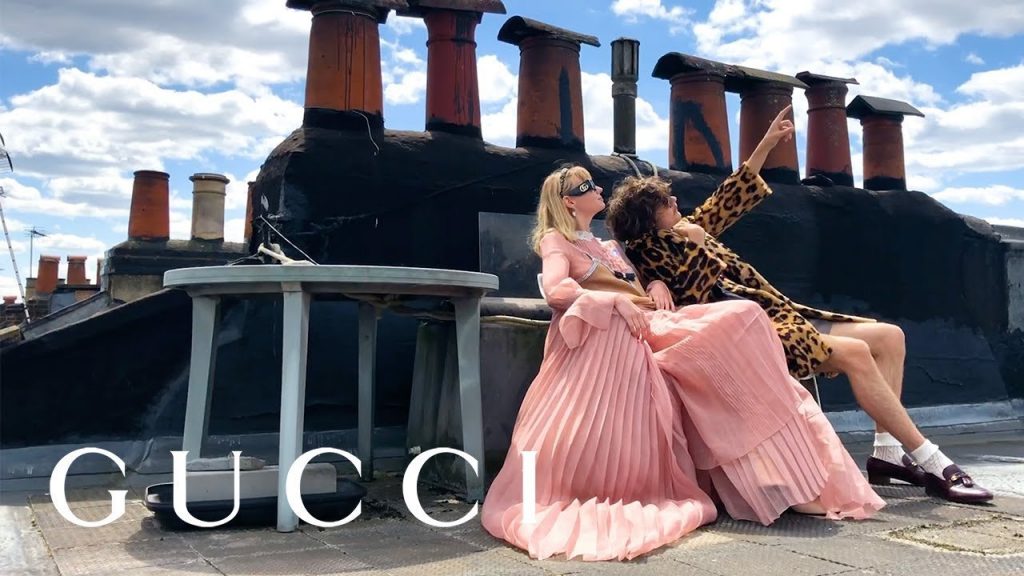 Moreover, Gucci has also managed to do what luxury brands spent countless hours fidgeting over – making millennials like them. Over 50% of Gucci's customers are 35 years old and under.
Fun fact: Gucci is also an adjective!
In a 1999 Harper's Bazaar interview, musician Lenny Kravitz said his bedroom was 'very Gucci'. Already picked up quickly by pop culture and slang, in the 90s, Gucci became a slick shorthand for describing something luxe and great.
Unlikely Origins
The out-of-the-box luxury brand had an equally unconventional beginning. In the late 1890s, Guccio Gucci worked as a bellhop at a high-end hotel in London. For four years, he keenly observed high flyers and took note of their fashion, jewelry, and leather goods tastes.
Finally, in 1921, he launched Gucci, originally importing leather goods for sale in Florence. Soon after, the brand started producing monogrammed handbags with its iconic green and red bands, followed by loafers.
Quality is remembered long after price is forgotten.

The first Gucci tagline, 1947
By the 60s, Gucci was well on its way to being established as a luxury player. Nods from celebrities such as Princess Grace Kelly of Monaco further helped the house expand in the key markets of the US and Europe.
Throughout the 1980s, the brand saw high revenues and a major influx of counterfeit goods in the market – usually an indication of a luxury brand's success. However, the company suffered a dip in popularity during the 1990s due to a lack of product innovation, dismissal by fashion industry folk, and then the murder of CEO Maurizio Gucci by his wife.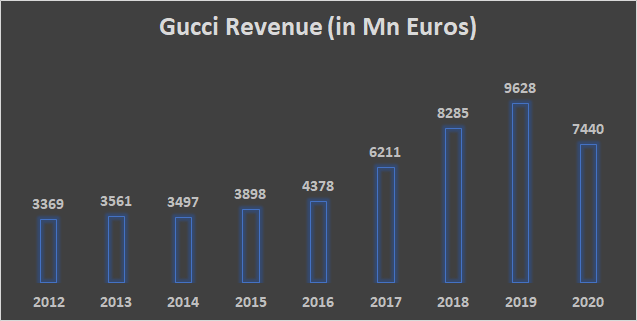 Soon after though, the brand hired Tom Ford as Creative Director and Gucci's image went from old school luxury to Millenium-defining 'porno chic' as some call it, which brings us to its first daring marketing strategy.
Shock Marketing and Advertising (or Shockvertising) Strategy of Gucci
Under the new designer, the brand took 'sex sells' to a whole new level. Not only did Tom Ford reinvent its clothing line to feature glamorous and modern pieces but he also worked with creative teams to deliberately create sexually suggestive ads.
According to Wikipedia, "Shock advertising or Shockvertising is a type of advertising that deliberately startles and offends its audience by violating norms for social values and personal ideals."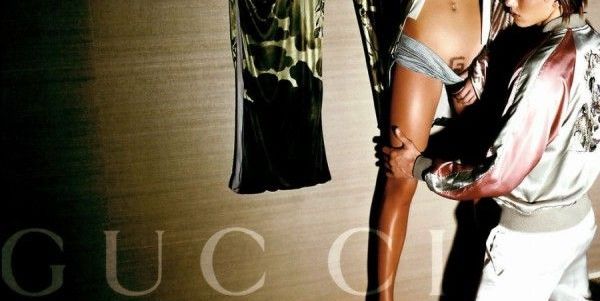 You might wonder if this kind of thing works today, the short answer is – it does. Today's social media relies on shock value to garner engagement, especially in the saturated fashion industry. For Gucci, this tactic was employed at the right time and worked elegantly. The reason why it worked so well can be attributed to the rise of celebrity obsession in pop culture mixed with a pop moment that can only be described as 'the return of sexy' in fashion.
Gucci's Influencer Marketing Strategy and celebrity fans
Remember the Spice Girls and Britney Spears era? The Beckhams were actually one of many celebrity friends of the brand. You see, before the late 90s, magazine covers featured supermodels, whereas closer to the new Millenium, a switch took place. Now, fashion brands could dress and hire celebrities, while reaching millions. That's how influencer marketing as we know it got its start.
Fast forward to today, Gucci has made sure to be seen on a bevy of style icons including Harry Styles, Kate Moss, and Rihanna – all millennial favorites. Celebrities have always been the ultimate validation for luxury brands.
However, being seen on the right celebrities is of utmost importance. In 2015, Creative Director Alessandro Michele joined Gucci to do a bohemian, gender-neutral, and inclusive revival. For its 2021 campaign, Gucci featured a hoard of celebrities such as Harry Styles, Serena Williams, and Dakota Johnson to do a 'talk show' called The Beloved Show with James Corden.
Trend Driven Strategy
Here's where it gets interesting. Currently, Gucci's merchandise can be classified as 60% classic styles and 40% trendy styles. And here's why it's interesting.
If there's one thing luxury experts would advise against, it is basing a sizeable line of products off trends. After all, this is a strategy employed by fast fashion brands such as H&M and Zara, which happen to be on the other side of the business. Moreover, the risk is losing standing as a luxury brand altogether and brand dilution.
Gucci also risked retaining the brand's older customers. Five years ago, Creative Director Alessandro Michele and CEO Marco Bizzarri were willing to take that risk. And it paid off, big time. 
According to Business of Fashion's case study, the new Gucci is all about retaining the classics while increasingly balancing it out with trends. Here's another reason why the brand resonates with younger crowds while maintaining a timeless appeal via its monograms and the instantly recognizable red and green bands.
Meme Marketing
One of the key reasons why Gucci won over the millennial crowd can be attributed to not taking itself too seriously. From fashion that is aimed at appealing to all genders to quite literally having fun with its marketing, the strategy has been a hit.
In a recent campaign, Gucci used memes to promote its watches. Named, 'That Feeling When Gucci' uses Gucci as an adjective, with a catchy hashtag to invite content creation from its fans. The idea was to write about how you feel when you're 'Gucci'.
Unlike most luxury brands that keep an aloof distance from fans on social media, Gucci leans into the current culture and champions inclusivity.
To recap, it now starts to make more sense why Gucci is (successfully) perceived as a forward-thinking luxury brand. To add to that, the brand has pledged to become 100% sustainable in its manufacturing in the coming years.
A strong product strategy deeply connected with pop culture, along with seamless execution of unconventional marketing strategies make Gucci relevant and assures its position as an industry-leading luxury brand.
---
Read More Stories on Luxury Brands by the Author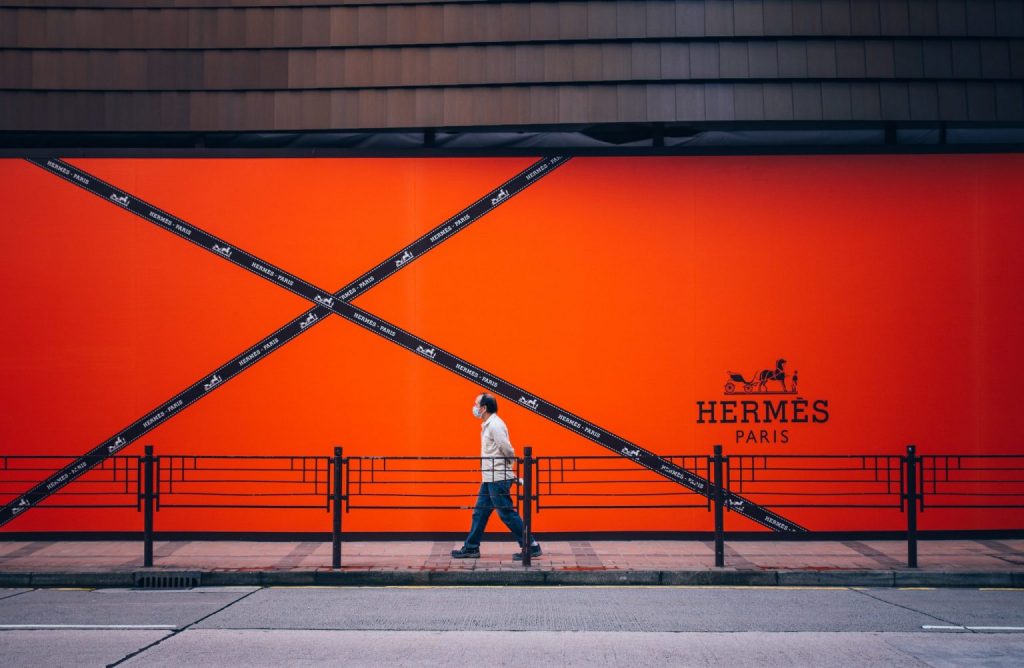 How to sell $380K bags: The Hermès Marketing Strategy Explained
Hermès has created a €36B empire and has customers spending sleepless nights to buy the products with its innovative marketing strategy. How?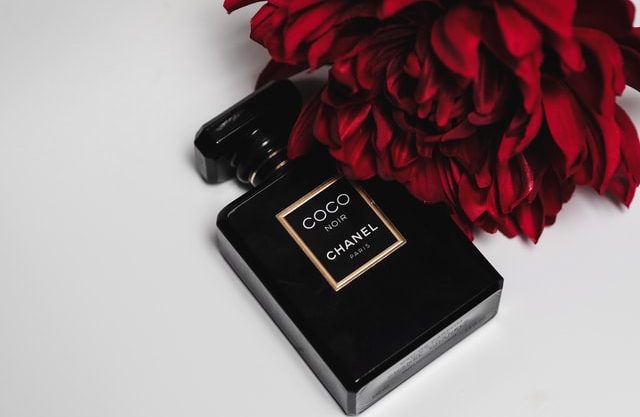 Building a legacy: Chanel's Luxury Marketing Strategy
In many ways, Chanel defined taste for generations. Let's see which luxury marketing strategy of Chanel cemented its position as an innovator.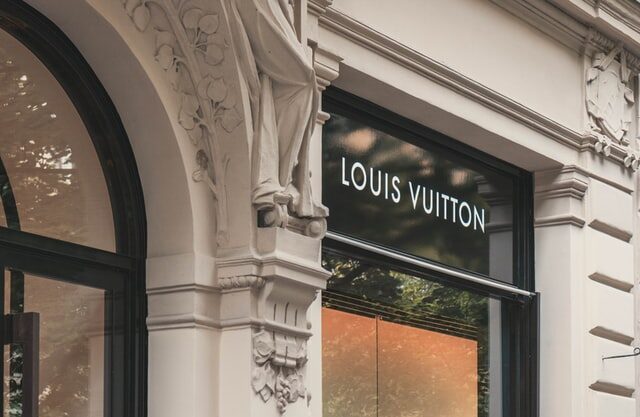 Lessons in cultivating luxury: LVMH's brand strategies and business model
Creativity and innovation are at the heart of LVMH's massive success. We break down how carefully executed luxury brand strategy and an innovative business model empowers its 70+ brands.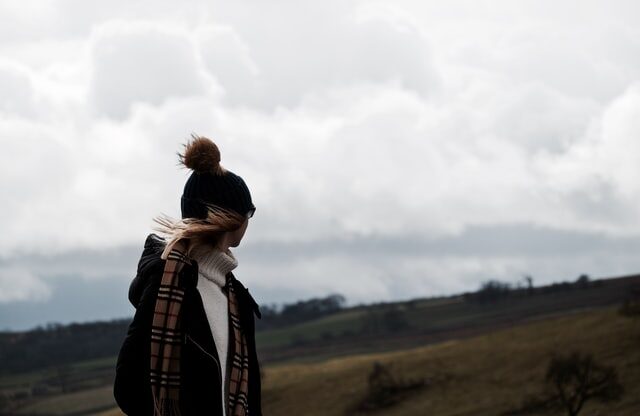 How Burberry reclaimed its brand by selling luxury, content, and a piece of history
How Burberry became the first luxury giant to reclaim the brand from the masses, create a seamless digital experience, and target millennials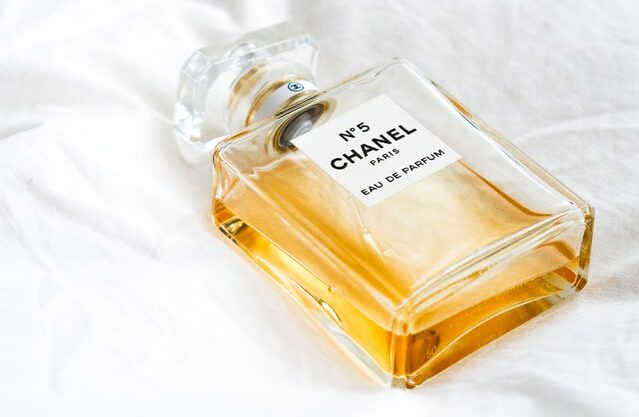 Why are luxury brands okay with losing money in clothing?
How is it that ex-Flipkart employees or Flipsters as they call themselves have achieved such massive success in the Indian Startup Ecosystem?