Have you heard of SheEO? And Do you know about the World's To-Do List? Whether your answer is yes or no, read on because this is a strategy story focusing on the possible future of Investment Strategy. It represents some effective measures by a women-driven organization working towards gender equality and environmental sustainability on a generosity model.
Here we go with the third story in the series of six, where we focus on an Impact Strategy. Check out the first two below:
1st story: Be human. Be well. Be planet. Lululemon's Sustainability Strategy
2nd story: Sustainable Cocoa. Delicious Chocolates. Lindt & Sprüngli
To some of us out there, this might feel like a gender-biased article. I assure you I am trying my best to bring forward only facts that I came across during my research. Its purpose is only to highlight how SheEO is taking steps that any gender-neutral collective around the globe could easily replicate.
Facts to Remember
TechCrunch published an article in Nov 2020, highlighting some facts around the most tangible gender gap – Startup fundraising. Here are points worth listing:
In 2019, less than 3% of all VC investment went to women-led companies, and only one-fifth of US VC went to startups with at least one woman on the founder team.
Add in the intersection of race and ethnicity, and the figures become bleaker: Black women founders received 0.6% of the funding raised since 2009, while Latinx female founders saw only 0.4% of total investment dollars.
More concerning was the conclusion listed from a study by Harvard Business Review:
Investors often make investment decisions based on gender and ask women founders different questions than their male counterparts.
They tended to ask men (promotion) questions about the potential for gains, and they tended to ask women (prevention) questions about the potential for losses.
The difference in questioning explains much of why female entrepreneurs received five times less funding than their male counterparts.
TechCrunch attributed this approach to the gender imbalance in VC leadership teams and pulled a few positive conclusions to provide a ray of hope to women entrepreneurs.
Women-focused funds are emerging as a way to bridge the funding gender gap. Women VCs are not only more likely to invest in women-founded companies, but also those founded by Black entrepreneurs.
By women, for women, of women seems like the right way to go. SheEO is doing precisely that and more.
What is SheEO?
SheEO is not some fancy feminine title to flaunt in the name of women empowerment. The founder Vicki Saunders puts it "as the opposite of Shark Tank". It is a global organization, a radically generous community supporting women + non-binary people working on the World's To-Do List.
SheEO started in Canada in 2015. In the past 5+ years, it expanded its reach to the US, Australia, New Zealand, and the UK. The team is continuously working on expanding in more countries.  What started as a crowdfunding campaign developed into a community to create a $1 billion fund to support women-run businesses.
The Strategy Overview

of SheEO
As SheEO is not a women-run private equity firm, the strategic fundraising and venture building approach is governed by the generous support of women + non-binary people, called Activators. The entry into the network starts with an act of #RadicalGenerosity – an $1100 or £850 contribution (monthly payments of $92 or £71) – with no expectation of return. This contribution is a gift that pays forward over and over again.
Funded businesses, called Ventures, are not forced to generate unrealistic returns to justify investments. Instead, the entrepreneurs are guided and supported to establish strong companies. And to top it all, each business needs to commit itself to build a sustainable world by associating with the UN Sustainable Development Goals of its choice.
The community thus developed comes together to support with knowledge, network, and mentorship.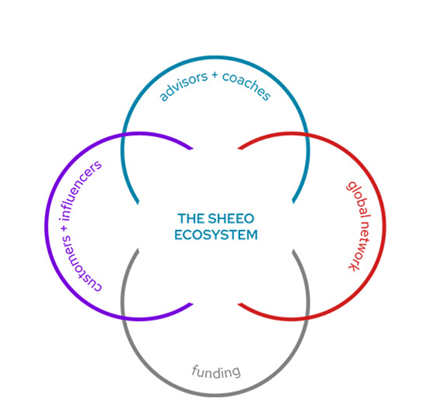 Funding Process:
At SheEO, hundreds of generous women come together to contribute funds. These women are known as Activators. The first-time Activators from Australia, Canada, New Zealand, and the USA contribute $1100 each or 12 monthly payments of $92. The women from the UK contribute 850 per year or 12 monthly payments of 71.
After the first year, the Activators can choose to auto-renew or not. This money is pooled and loaned out as 0% interest 5-year loans to women+ non-binary people-led ventures. These ventures are shortlisted and selected by the Activators. As the money comes back into the fund, it is again given out as a loan to support more women-led ventures each year.
When it comes to supporting capital, men too can get involved with SheEO. They can gift an Activation to any woman or non-binary person in their life. With gifted Activations, they can contribute 80% of the yearly amount, and the recipient will contribute the remaining 20%. The recipient will be able to join like any other Activator in the SheEO community.
Venture Selection:
Ventures are women, cis* or trans women, non-binary, gender non-conforming entrepreneur-driven businesses that submit a simple application to SheEO answering simple questions. There are two additional prerequisites:
 The business should be associated with an essential social impact closely related to any of the 17 UN Sustainable Development Goals, also known as the World's To-Do List.
 The business should have a revenue model and should meet the minimum recurring revenue requirement of $50K – $2M or £40K – £2M from the customers in the currency of the country of business.
Ventures are required to pay back their loans in 20 equal installments over five years.
The exciting part is that many prospective venture owners join as Activators to contribute to the fund, share knowledge and get support from the community while they build their startup to reach minimum recurring revenue requirements and apply for SheEO venture loans.
Connection Support:
SheEO connects each Venture to a SheEO Development Guide, a woman with deep entrepreneurial experience. These Guides come with business knowledge and relate to common priorities like childcare and eldercare, which are part of most women entrepreneurs' lives. These Guides prepare the entrepreneurs to balance these priorities at par with their business priorities effectively.
Beyond Development Guides, SheEO's Ask + Give App, and online community is the go-to place for building a network with smart, generous, and connected women, passionate supporters, mentors, and advisors.
The Powerful Impact of SheEO:
In the past five years, SheEO's radical generosity has shown commendable results.
It is going strong with 6000+ Activators
It has more than $6 Million in Activator loans
It has selected and supported almost 100 Ventures
The selected Ventures are exhibiting triple digit+ revenue growth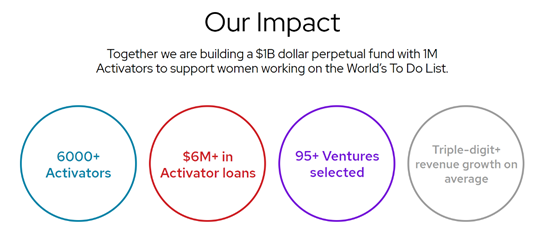 As per Vicki Saunders interview in Startup Canada, SheEO has 70 countries in the pipeline, and it is aiming to reach one million Activators in the next decade.
Based on the above stats, the #RadicalGenerosity strategy appears quite promising. In the capitalism-oriented startup investment world, this approach holds the potential to debunk many myths.
All we need to do is – wait and watch for the first unicorn to emerge from the SheEO Ventures!
---
For more such insightful articles, browse through The Strategy Story or catch up on your reading of other Forward-Thinking Strategies
Also, check out our most loved stories below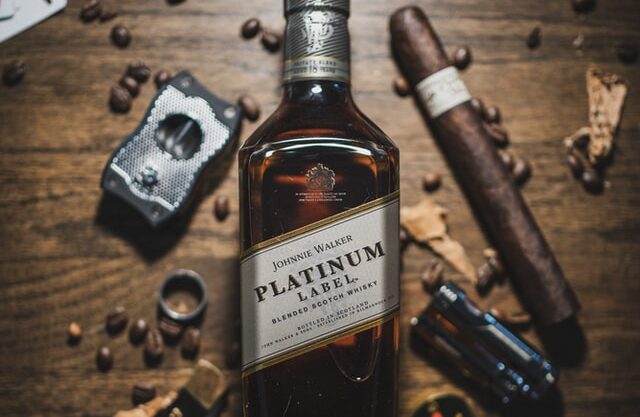 Johnnie Walker – The legend that keeps walking!
Johnnie Walker is a 200 years old brand but it is still going strong with its marketing strategies and bold attitude to challenge the conventional norms.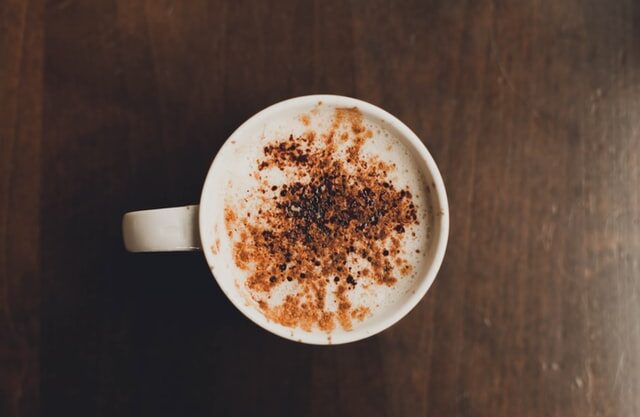 Starbucks prices products on value not cost. Why?
In value-based pricing, products are price based on the perceived value instead of cost. Starbucks has mastered the art of value-based pricing. How?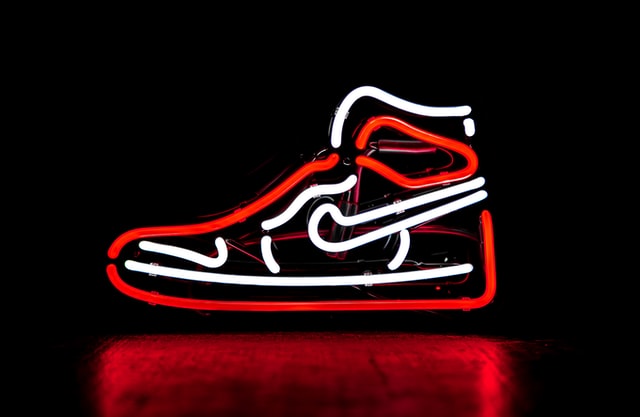 Nike doesn't sell shoes. It sells an idea!!
Nike has built one of the most powerful brands in the world through its benefit based marketing strategy. What is this strategy and how Nike has used it?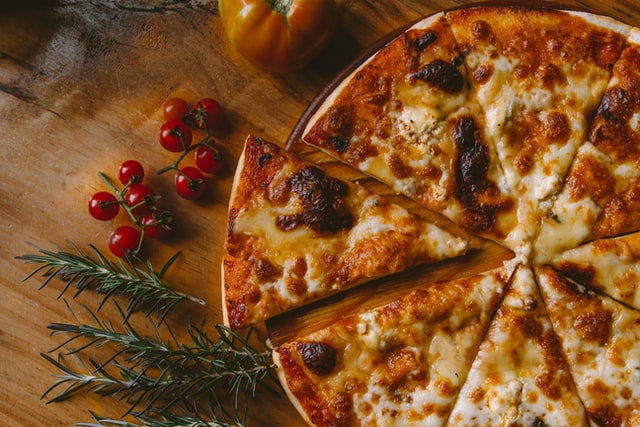 Domino's is not a pizza delivery company. What is it then?
How one step towards digital transformation completely changed the brand perception of Domino's from a pizza delivery company to a technology company?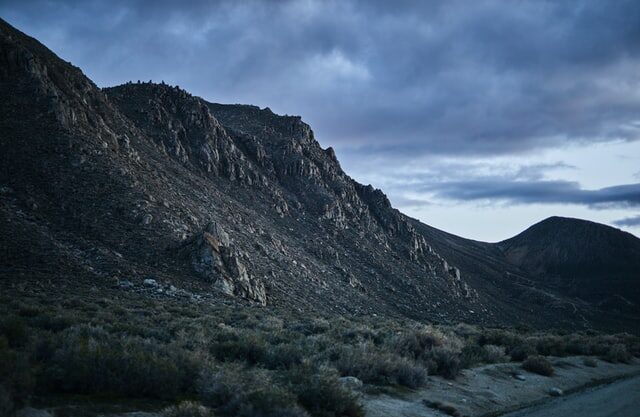 BlackRock, the story of the world's largest shadow bank
BlackRock has $7.9 trillion worth of Asset Under Management which is equal to 91 sovereign wealth funds managed. What made it unknown but a massive banker?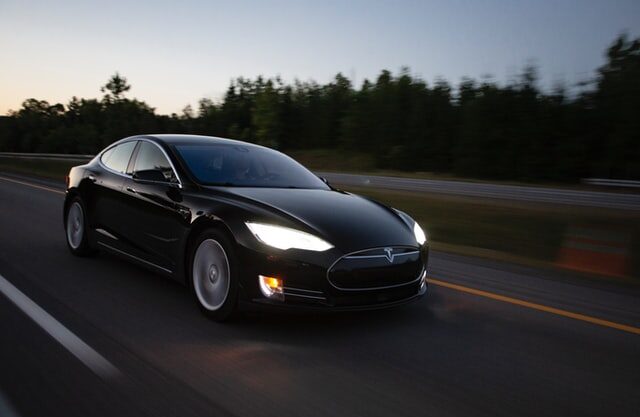 Why does Tesla's Zero Dollar Budget Marketing Strategy work?
Touted as the most valuable car company in the world, Tesla firmly sticks to its zero dollar marketing. Then what is Tesla's marketing strategy?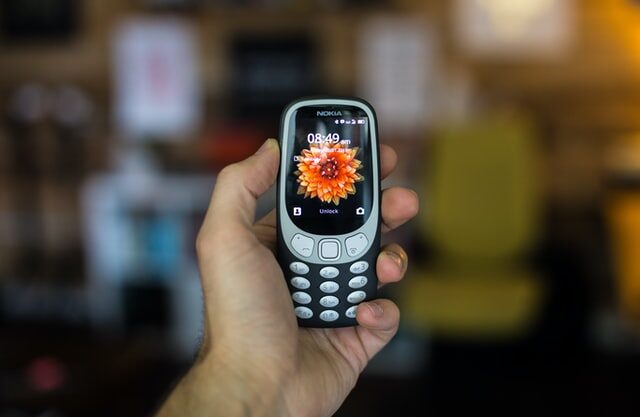 The Nokia Saga – Rise, Fall and Return
Nokia is a perfect case study of a business that once invincible but failed to maintain leadership as it did not innovate as fast as its competitors did!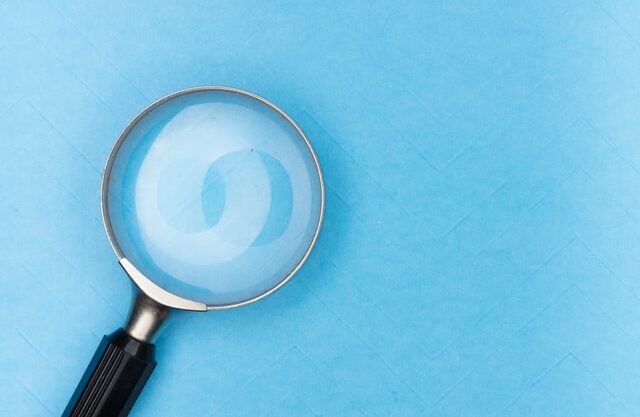 Yahoo! The story of strategic mistakes
Yahoo's story or case study is full of strategic mistakes. From wrong to missed acquisitions, wrong CEOs, the list is endless. No matter how great the product was!!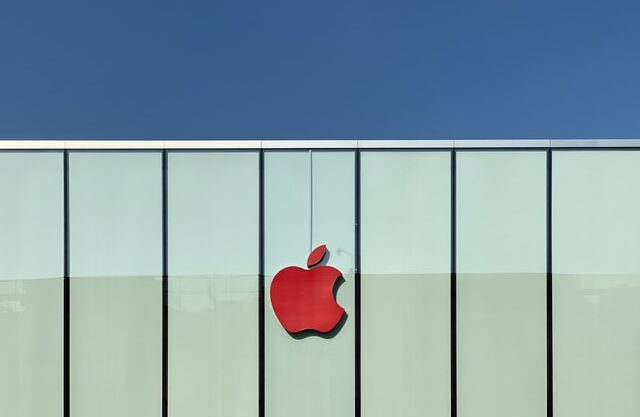 Apple – A Unique Take on Social Media Strategy
Apple's social media strategy is extremely unusual. In this piece, we connect Apple's unique and successful take on social media to its core values.