Back in 2012, Spotify was still a new player in the field of music streaming. Before 2012, Spotify was giving its services was free and there was no Premium model. Many famous music artists criticized the company for being an unwelcome disruptor of the entertainment industry. In an interview with Wall Street, Taylor Swift, one of the world's biggest country-pop singers, explained her decision to withdraw her songs from Spotify in 2012:
In my opinion, the value of an album is, and will continue to be, based on the amount of heart and soul an artist has bled into a body of work, and the financial value that artists (and their labels) place on their music when it goes out into the marketplace. Piracy, file sharing and streaming have shrunk the numbers of paid album sales drastically, and every artist has handled this blow differently.

Taylor Swift
Multiple artists supported the notion. Because of Spotify's controversial modes of paying artists for their contribution to the music streaming site. In particular, Spotify functions as a "Freemium" application which allows the free consumption of music by all with the only limitation being the existence of audio advertisements in between songs. Many artists saw this as a subtle form of piracy and an infringement on their rights to be paid for their efforts in producing good music.
With the negative press received from these music artists back in 2012, Spotify did not let this deter them from making breakthroughs. Instead, Spotify went on to implement digital marketing strategies that skyrocketed its business. The real question is, how did Spotify manage to achieve such a feat despite the backlash?
Spotify's Marketing Strategies for its Premium Service
Spotify's initial advertising ( launched in2008) was kept on a small scale. Spotify was relying mostly on invite-only, co-marketing, and PR strategies instead of large scale advertising campaigns.
In fact, what really sets Spotify apart from other streaming sites like Apple Music is its ability to implement accurate and effective target segmentation strategies in its digital marketing campaigns.
1. Targeted Advertising by Spotify for Free Subscription Users
Spotify leverages largely on its influx of freemium subscribers. Through word of mouth and digital ads, these subscribers download the application. Mainly because they are attracted by the idea of free streaming music.
However, Spotify's success in converting these freemium subscribers is high mainly because audio advertisements (promoting the premium version of Spotify) are slotted in between the streaming of songs for these users. The motivating factor to purchase premium usage of Spotify lies in the idea of subscribing so that one can remove the annoyingly repetitive ads which disrupt their music experience on the application.
Today, Spotify is the world's most popular audio streaming subscription service with 299m users, including 138m subscribers, across 92 markets. Following graph from Statista shows the rising number of subscribers on Spotify.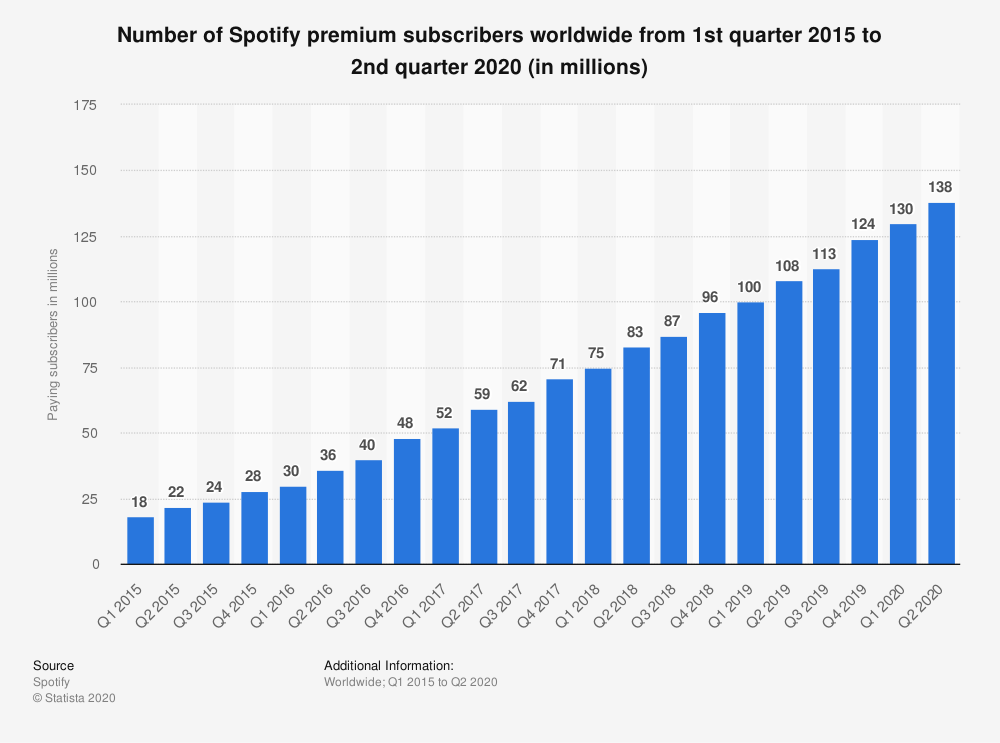 There are other ways Spotify increases its number of premium users from its freemium users. Firstly, they restrict the use of the 'skip' button on the application for freemium users and secondly, Spotify allows Freemium users to experience the ad-free version but they would have to view short video advertisements in order to unlock this benefit.
2. Website Design Targeting Millennials
Once again, Spotify demonstrates its ability to capture the hearts of a niche audience through its website and application design. Its design is mostly clean, minimalistic and easy to navigate.
Spotify's homepage almost always features the prominent tagline "Music for Everyone" which conveys a clear message and sets a clear benefit for potential subscribers. That Spotify has all types of music customized as per individual needs. The vibrant colors employed by Spotify on its website attracts the young and energetic millennials, a group very reliant on streaming music for entertainment.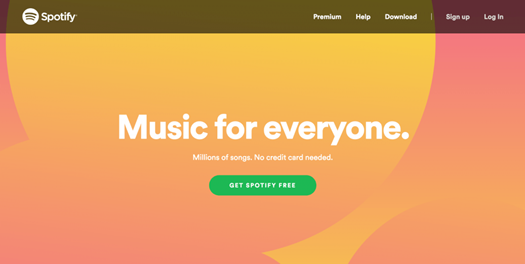 Furthermore, Spotify usually promotes its freemium service below this tagline rather than its premium service. We can immediately see how strategic Spotify is in its marketing plans. The priority is to rapidly increase its freemium users and eventually, through in-app experiences, convert these freemium users into its loyal, premium users.
3. Spotify Blog and Community Pages
To further strengthen the loyalty of its niche crowd, Spotify has created an online digital community through its blog and community pages. The community page serves to allow music fans to connect all over the world.
On its community page, Spotify advertises its premium service. Possibly with the hope that when these music fans feel a connection with others due to the interactions in this community, he or she will be inclined to sign up for the premium service.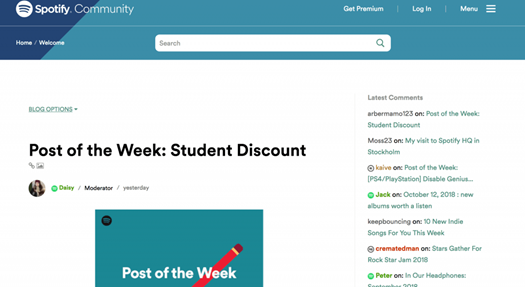 After browsing through Spotify's community blog, one may also realise that its blog posts are mainly targeted to the young crowd, offering them bite-size information about the music scene, pop culture and even student discounts.
4. Advertising Campaigns Targeting Millennials
In the past few years, Spotify has also stepped up its game by introducing ad campaigns to attract the millennial crowd. Spotify's campaigns rely mainly on pop culture references, song lyrics and humour to attract the young crowd.
For example, in 2017, Spotify introduced its biggest advertising campaign, '2017Wrapped'. The campaign involved creating personalized playlists for its current users as a gift to its users during the holiday season. To access their playlists on Spotify, emails were sent out to each user.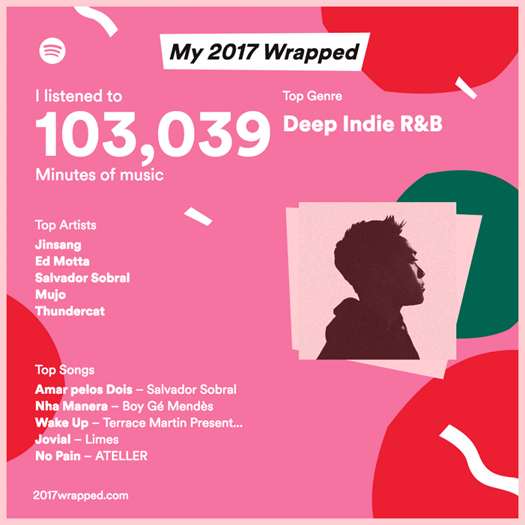 What's next for Spotify as a business?
While Spotify has already established itself as a frontrunner in the music streaming industry, I believe there is still more potential for Spotify to spread its reach through social media advertising.
One clear gap in Spotify's digital marketing strategies is its use of major social media accounts like Instagram, Twitter and Facebook.
Looking at its current Instagram account, Spotify has a total of 5.9 million followers.
If we were to consider the previous statistic of Spotify having 299 million active users, 5.9 million followers is a mere 0.6% of its total users and does not seem like a reasonable number. Spotify's other social media accounts have also reflected this trend.
If Spotify wants to truly dominate the music streaming scene, it has to expand its reach to a variety of target audiences. Social media reach is integral in doing so. Because it fits into Spotify's identity as an app which is all about bringing together communities of people. People who are passionate about sharing their love for specific types of music.
Interested in reading more Marketing Strategy Stories? Check out our collection.
-AMAZONPOLLY-ONLYWORDS-START-
Also, check out our most loved stories below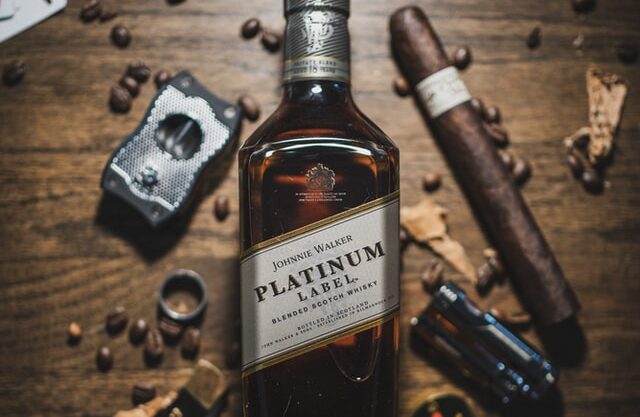 Johnnie Walker – The legend that keeps walking!
Johnnie Walker is a 200 years old brand but it is still going strong with its marketing strategies and bold attitude to challenge the conventional norms.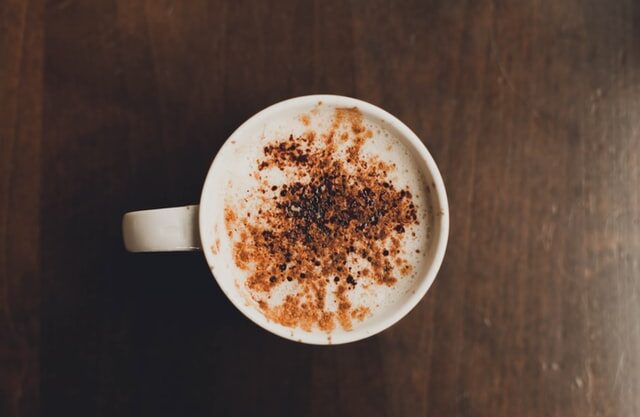 Starbucks prices products on value not cost. Why?
In value-based pricing, products are price based on the perceived value instead of cost. Starbucks has mastered the art of value-based pricing. How?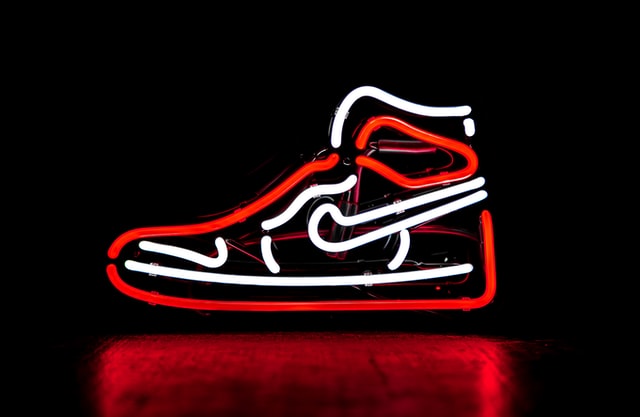 Nike doesn't sell shoes. It sells an idea!!
Nike has built one of the most powerful brands in the world through its benefit based marketing strategy. What is this strategy and how Nike has used it?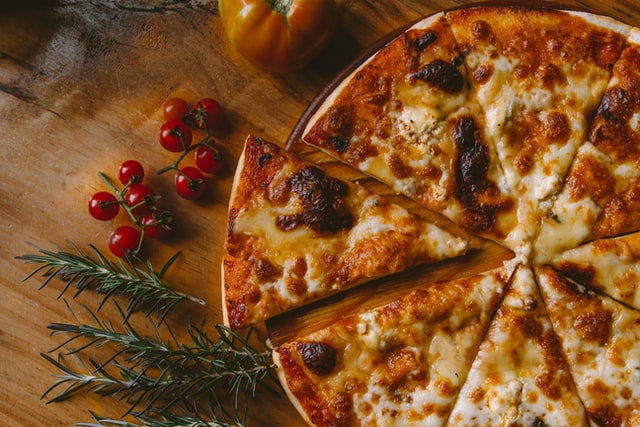 Domino's is not a pizza delivery company. What is it then?
How one step towards digital transformation completely changed the brand perception of Domino's from a pizza delivery company to a technology company?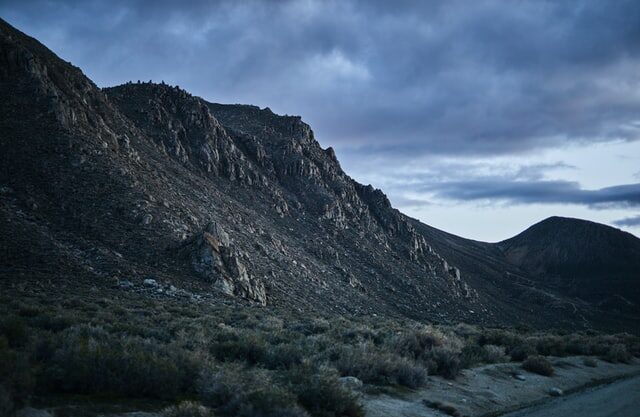 BlackRock, the story of the world's largest shadow bank
BlackRock has $7.9 trillion worth of Asset Under Management which is equal to 91 sovereign wealth funds managed. What made it unknown but a massive banker?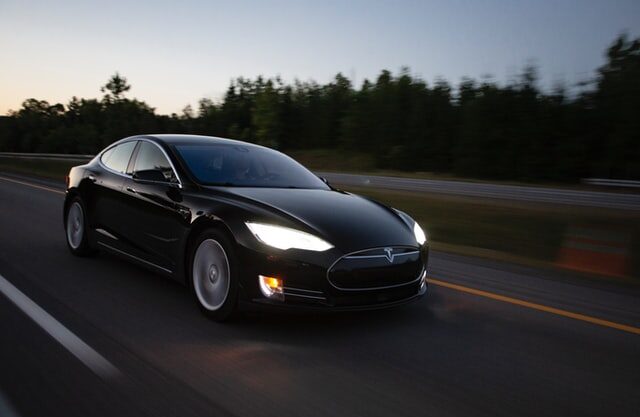 Why does Tesla's Zero Dollar Budget Marketing Strategy work?
Touted as the most valuable car company in the world, Tesla firmly sticks to its zero dollar marketing. Then what is Tesla's marketing strategy?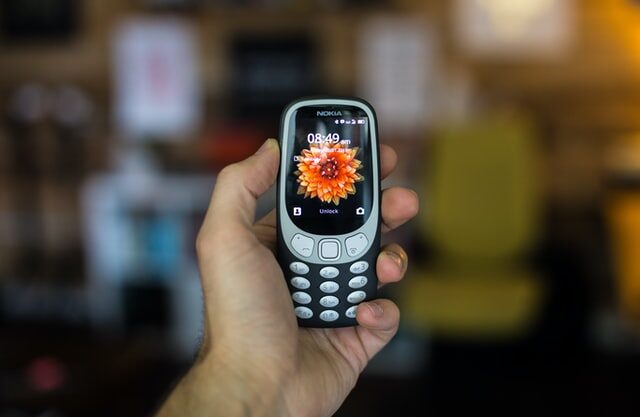 The Nokia Saga – Rise, Fall and Return
Nokia is a perfect case study of a business that once invincible but failed to maintain leadership as it did not innovate as fast as its competitors did!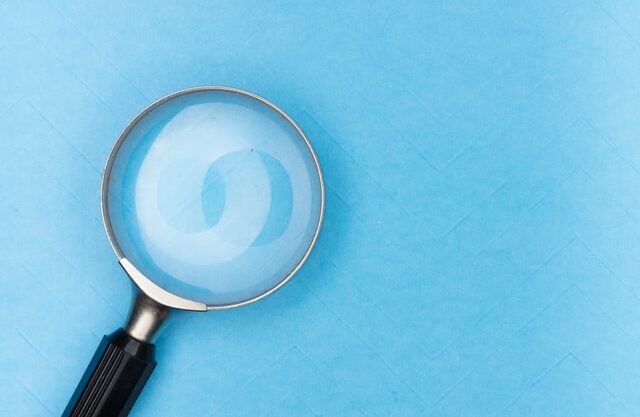 Yahoo! The story of strategic mistakes
Yahoo's story or case study is full of strategic mistakes. From wrong to missed acquisitions, wrong CEOs, the list is endless. No matter how great the product was!!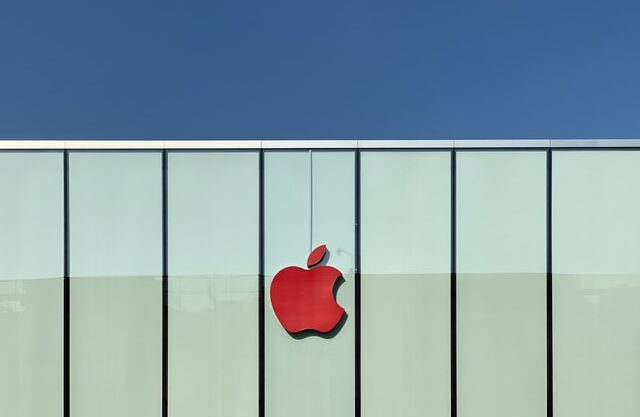 Apple – A Unique Take on Social Media Strategy
Apple's social media strategy is extremely unusual. In this piece, we connect Apple's unique and successful take on social media to its core values.
-AMAZONPOLLY-ONLYWORDS-END-