Mahashian Di Hatti Private Limited, whose product popularly known as MDH, is one of the largest producers, sellers, and exporters of Ground single spices and blended spices. Dharam Pal Gulati who had started with a small shop in Karol Bagh would not have imagined that after nearly 90 years the company would rule the Indian and oversees kitchen alike. But before we delve into MDH's success story, let's see its history.
The rise and rise of MDH
The company was founded by Mahashay Chunni Lal Gulati in Sialkot (Currently in Pakistan) in 1919. After the partition, Dharam Pal Gulati, the founder's son, moved to India. He opened a small shop in Delhi and expanded from there. In 1959, he set up his own spice factory in Kirti Nagar.
Today, MDH has a range of more than 60 products. A network of over 1000 Stockists and over 4 Lacs retail dealers. The company has its own office in London & a state of art manufacturing unit in Sharjah (U.A.E.).
Mahashay ji doesn't have any secret formula behind his grand success. He just follows a traditionally established principle of honoring the commitments and serving his customers through pure and quality products.

MDH Website
A well-crafted strategy of brand building
Quality with affordable price –
A brand is not built in days or months but it is built by keeping the promise to customers over a period of time. MDH never compromised on quality in that sense and kept its promise intact in the eyes of the customers. The price was kept keeping in mind the income of the Indian middle class.
Focus on packaging –
Packaging plays an important role in brand identification. It is the tangible product attribute and becomes especially important when the product which is offered is a commodity. MDH, understood this idea very early that packaging is an essential part of creating brand equity. The focus on the packaging is so important that they have 150 different kinds of packaging for their 62 products.
Extending the brand for social cause –
There are very few companies in India, which have extended themselves for creating a shared value. MDHL from the very beginning has been very responsible towards the community and social welfare. It has opened several schools and hospitals and dedicated it to society. MDHL has been doing CSR activities way before other companies started and the Indian government made it mandatory for all the companies with certain clauses.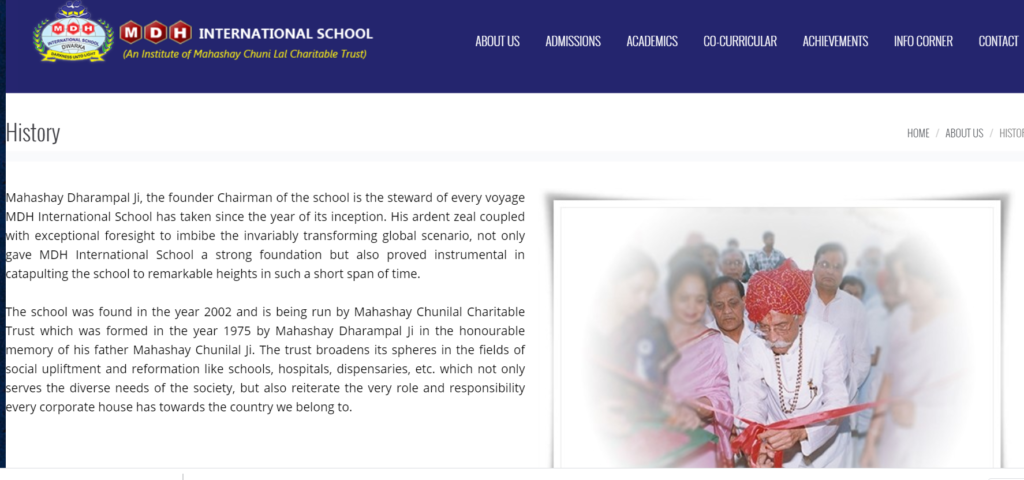 Mahashay ji has helped countless girls from poor families get married. With the philosophy "Give to the world the best you can, and the best will come back to you automatically", MDH Group even contributed heavily to PM CARES Fund to help the country fight against COVID-19.
Self-endorsement for advertisement –
Generally, brands go for celebrity endorsements for popularising and marketing products. Endorsements help in associating a brand with the success and achievement of the celebrities. This association helps in building a positive sentiment between of the consumer towards the brand and its products.
MDH, took a different path in terms of endorsements, it endorses the hard work, ingenuity, and perseverance of Dharam Pal Gulati (the owner of MDH). Their understanding of consumer behavior is astonishing. They clearly understood Indian culture that emphasizes living in a joint family where elders are respected for their experience and wisdom. Endorsing the elderly image of the founder greatly shaped the consumer perception in favor of MDH. Indians tend to admire people who dedicate their entire life to any common cause.
Product diversification and Innovation –
Indian households generally tend to buy single ground spices of different kinds and they mix them while cooking food as per their taste and choice. In that space, MDH came up with the blended spices formula for verities of Indian dishes. It was an instant success in the Indian market because families started experimenting with the ready-made formula for preparing the dishes which were not of their regions.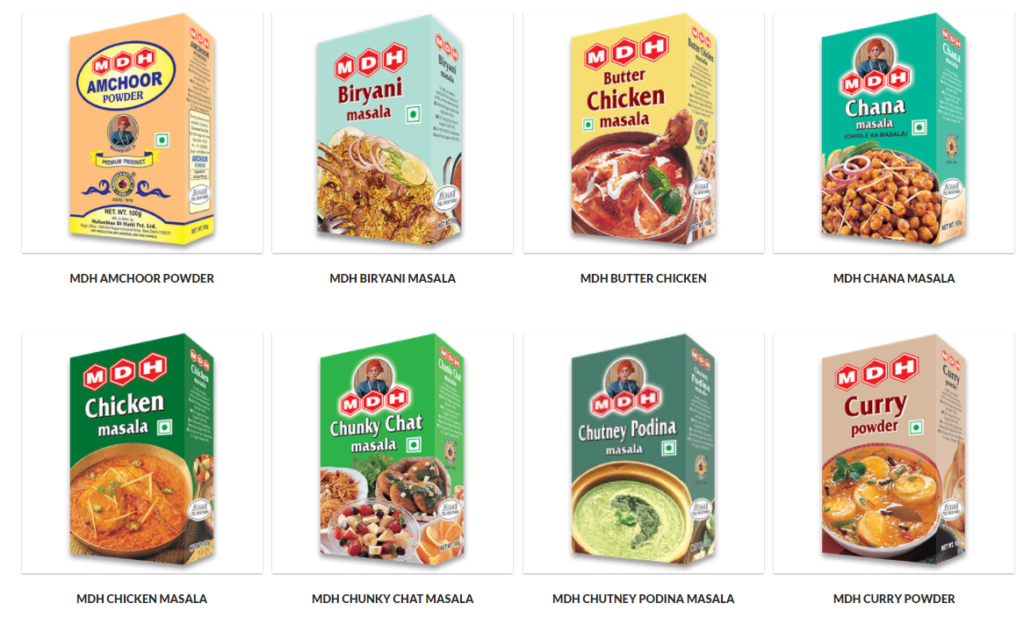 The people of UP started cooking the Pav Bhaji, a traditional food of Maharashtra, more frequently. These new found love for tasting pan India cuisines prepared at home was the major push for MDH to get inside the kitchen of almost every Indian family.
Brand building is a path-dependent function and successful brands always associate itself with the larger values of the customers it targets. Watch this video and you will know why MDH is the true King of every Indian kitchen. Let's close this story with an interview by the man himself to India News on his 89th birthday.
---
Interested in reading more Marketing Strategy Stories? Check out our collection.
Also check out our most loved stories below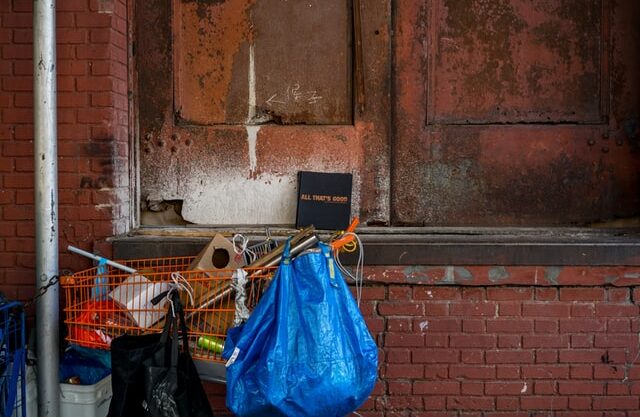 IKEA- The new master of Glocalization in India?
IKEA is a global giant. But for India the brand modified its business strategies. The adaptation strategy by a global brand is called Glocalization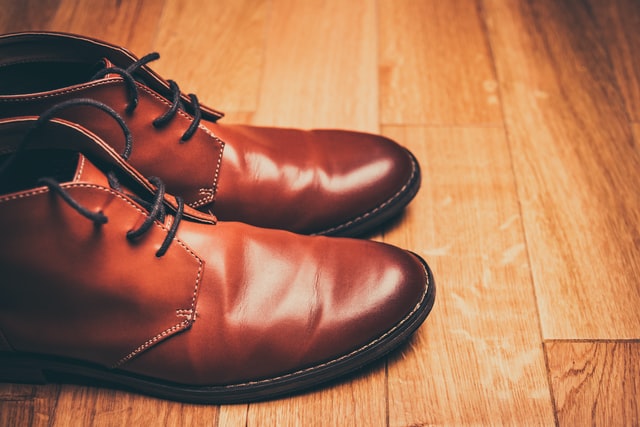 How Bata became India's household name despite being a classy international brand?
Bata is not an Indian brand. It is as international as it can be. But what strategies made it India's highest selling footwear brand?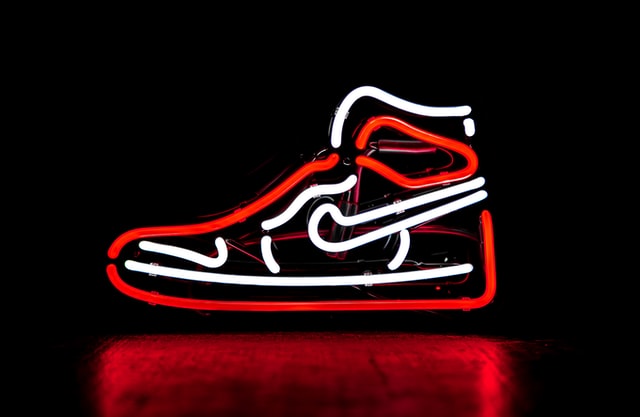 Nike doesn't sell shoes. It sells an idea!!
Nike has built one of the most powerful brands in the world through its benefit based marketing strategy. What is this strategy and how Nike has used it?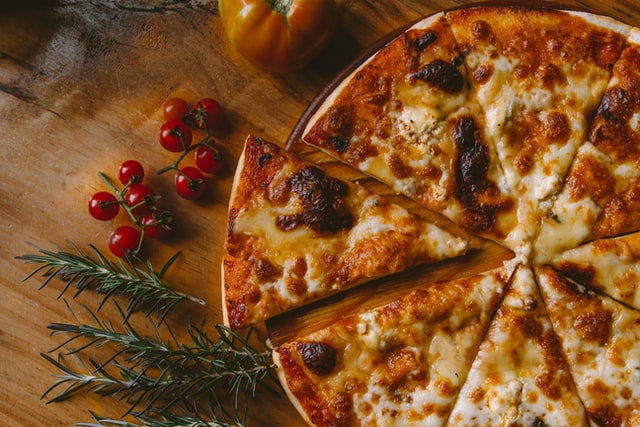 Domino's is not a pizza delivery company. What is it then?
How one step towards digital transformation completely changed the brand perception of Domino's from a pizza delivery company to a technology company?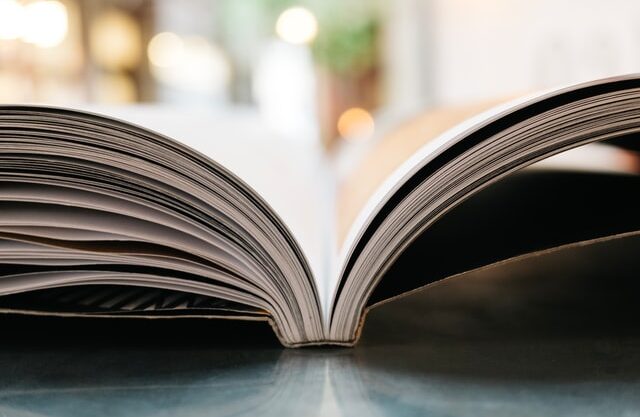 What made The Economist magazine a must-have for career success
The Economist has grown from being just a newspaper to a must have for career success through its innovative advertising strategy. Learn How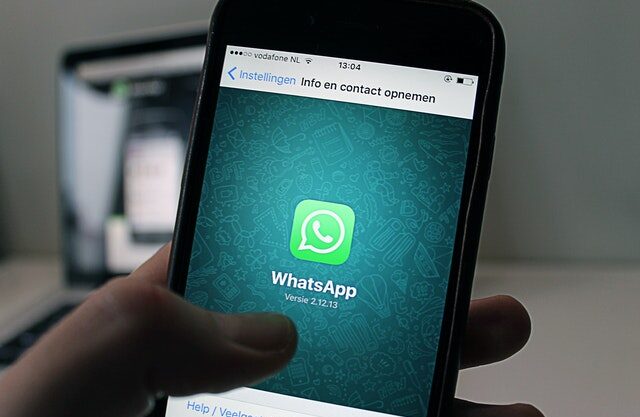 WhatsApp "Photo Status" was a strategic move. How?
Whatsapp launched photo status in 2017. It was hated by many. But why it was a good move that improved the way you use application today?