Like the other articles that I have written at The Strategy Story, I am going to start this one too with a personal story. It was 2011 when I just joined my undergraduate course. I was excited to meet my new set of friends, though a bit disappointed that it was a boys' college. A sad reality of joining an Arts & Science college in Chennai hit me.
A bunch of us decided to go out for lunch with little money that we could muster. A friend of mine (now my best friend) appeared particularly thrifty in his initial days. I happened to find an excel sheet that tracks what he spends on a daily, weekly & monthly basis, his pocket money, estimated Diwali & Pongal bonus from his parents/relatives, and projected D-Day.
I was curious about what D-Day was and asked him the same. He told me about his plan to buy a headphone by Beats headphone. That is how I came to know about what is dubbed as a "Lifestyle" brand – Beats by Dr Dre. My friend's fondness for Hip-Hop & Rap, his love for Play Station games, and his unparalleled fandom of EMINEM, whose mentor was Dr. Dre, influenced his decision to buy the product.
Beat's 8-year-old journey from starting the company in 2006 to selling it to Apple at $3 Billion in 2014 was a roller-coaster ride. Post the sale, this celebration video of Dr. Dre went viral.
Of course, Dr. Dre went crazy. He was Hip-Hop's first billionaire.
However, more than just celebrity endorsements, this article explores how Beats by Dr Dre is about creating & mastering a unique market niche. Let's see what's the story of Beats by Dr. Dre.
Finding the Golden Niche – Blue Ocean Strategy od Beats by Dr. Dre
Dr. Dre was a rapper himself but more popularly, the producer of many other platinum artists such as Snoop Dog, Eminem, 50 Cent, and Kendrick Lamar. His partner in building Beats was Jimmy Iovine. Jimmy is that of a typical underdog who worked his way up from swiping the floors of a record company to becoming the co-founder & chairman of Interscope Records. Dr. Dre and Jimmy founded Beats Electronics in 2006.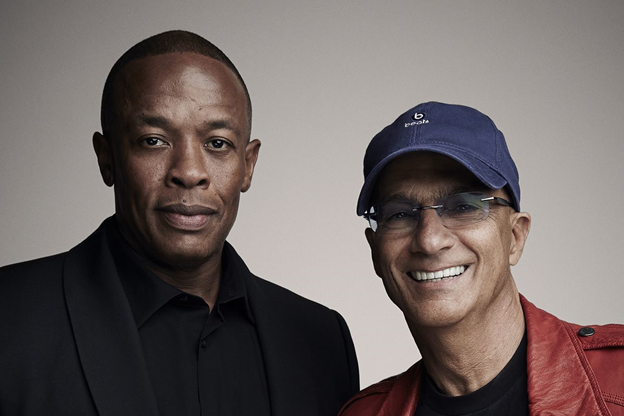 Little did both know that Apple Inc. would turn out to be their bane and inspiration. Jimmy Iovine was in awe of Apple & Steve Jobs for being one of the first brands which immersed technology with culture. On the other hand, Dr. Dre was frustrated that $400 Apple iPods were being sold with $1 worth of earphones.
Dr. Dre felt that Hip-Hop deserves better.
They had this very specific belief that there was an entire young generation that was lost to the idea of great sound. They were listening to compressed audio through inexpensive earbuds

Robert Brunner, the iconic designer behind the brand
Before we move ahead into business strategies of Beats Electronics, do watch this advertisement of Powerbeats to get some energy.
Two insights led Beats Electronics into the Blue Ocean
Firstly, the music industry was subjected to a massive decline in record sales because of piracy. Secondly, the fall in audio quality because of Apple's earbuds.
So, what is a blue ocean strategy? It is the entry into an uncontested market by capturing new demand in pursuit of differentiation. This involves a business strategy wherein only a few firms operate and there is no pricing pressure. To understand this strategy in detail, check out our article below.
These tycoons of the music industry nailed the blue ocean strategy to perfection. The engineering team designed more than 100 prototypes and Dr. Dre tested the product extensively with his entourage of stars. Post that, Beats by Dre Studio was launched, focusing on superior audio quality that music lovers deserved.
The brand's guiding principle was offering superior audio quality that "perfected the beat". By discovering an unmet need of hip-hop fans and making the headphone product iPod compatible, the brand's go-to-market strategy was perfect.
Combining Culture and Product Placement
In the culture. Not around the culture, Not under the culture. Not over the culture, but in the culture

Jimmy Iovine in the HP Leadership Conference.
The presence of music videos was central to the brands' marketing strategy. Jimmy's earlier experience with the iPod in 50 cent's videos showed him the power of product placement. Beats' received great placement in music videos mainly because of the founders' relationships with top artists.
What was the reason behind that though?
Firstly, the endorsement by Dr. Dre and other stars brought credibility to the product. The artists who had been asked for their advice about the products were emotionally invested in them. You record a music video with Interscope, you get Beats.
The second reason for being in product videos was because of the price point. Does a consumer buy the Beats or the Air Jordans? That was the consideration set of the brand. This premium price point matched with the cultural image of premiumness that Beats wanted to establish amongst its potential users.
The third one was to show Beats agility and quick decision making. Its association with the 2008 US Olympic Stars and shooting a Black Friday Ad with Pharrell Williams just before the Thanksgiving Football spot. All this was done in a matter of days. Such strategies helped Beats to send across a message that Beats is not just a headphone brand but a lifestyle brand that keeps up with trends.
Just as Nike was a fashion statement which depicted a certain lifestyle, so did Beats. The brand was not only about the sound but also about the fashion. The product placement strategy made the brand resonate with the culture of its target audience and thereby, reinforced its niche.
This was all done amidst the housing bubble of 2008 when the US economy was seeing extremely low consumer sentiment and drastically dropping income levels.
In what seemed like the worst time to launch a premium product, Beats soon gained 1/3rd of the market share, racking up revenues of $180 million in 2009.
Diversification of Beats into sister categories
In August 2011, with Beats' annual revenues reaching $500 million handset maker HTC paid $300 million for a 51 percent stake. With new cash came new products too.
There were HTC cell phones with Beats Audio, HP laptops with beat's expertise and better speakers, sound cards, and custom software for turning the sound of music. HTC's phones also had beats audio technology embedded.
These moves brought in extra revenue for the company while remaining true to the brand's mission of superior audio quality.
Beats later entered the streaming service game in 2012 and by that time, the brand had gobbled up two-thirds of the headphones market. In 4 years, Beats had swiftly eaten away what Bose and Sennheiser were building up for decades.
Conclusion
Beats, in the end, is everything a brand should be. The focused target segment with a unique product offering and an aspirational lifestyle made Beats' revived a dying industry. As I close, here is an interview of Jimmy and Dre which increased my curiosity towards Beats and nudged me to write this article.
Interested in reading more Marketing Strategy Stories? Check out our collection.
Also check out our most loved stories below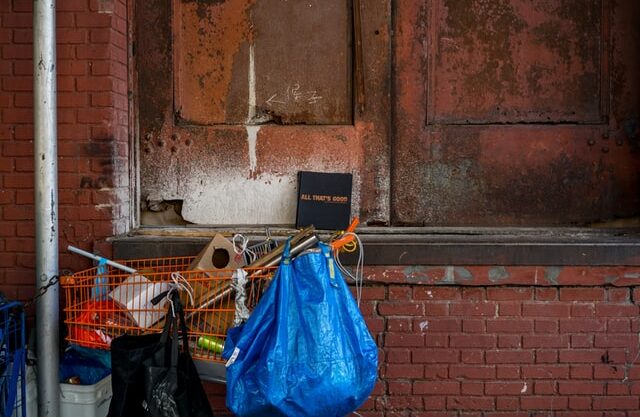 IKEA- The new master of Glocalization in India?
IKEA is a global giant. But for India the brand modified its business strategies. The adaptation strategy by a global brand is called Glocalization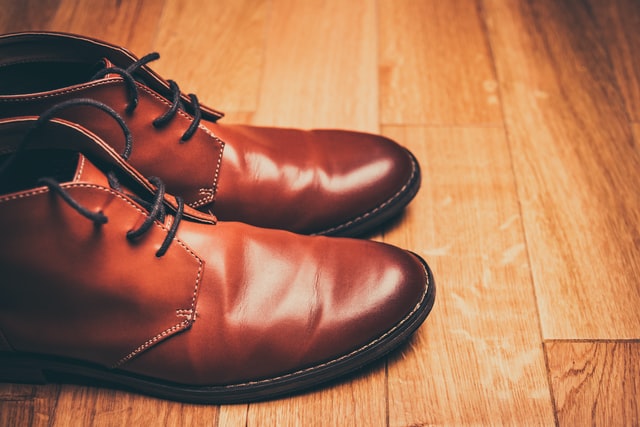 How Bata became India's household name despite being a classy international brand?
Bata is not an Indian brand. It is as international as it can be. But what strategies made it India's highest selling footwear brand?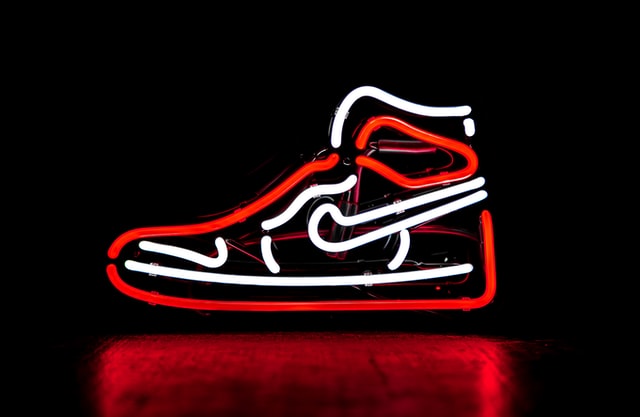 Nike doesn't sell shoes. It sells an idea!!
Nike has built one of the most powerful brands in the world through its benefit based marketing strategy. What is this strategy and how Nike has used it?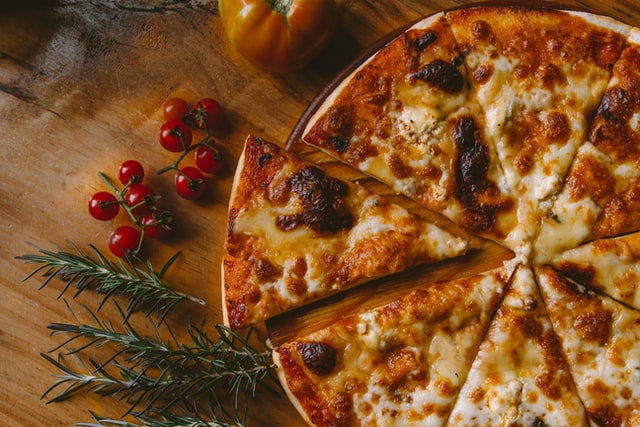 Domino's is not a pizza delivery company. What is it then?
How one step towards digital transformation completely changed the brand perception of Domino's from a pizza delivery company to a technology company?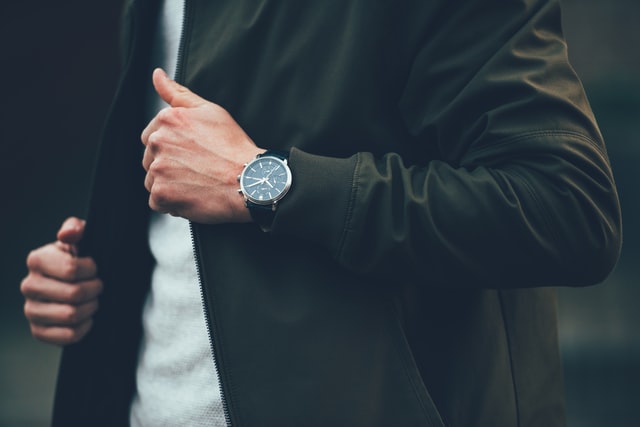 What advertising strategy made TITAN an iconic watch brand?
What are the various advertising strategies that make Titan a consumer's choice? How did Titan decide to choose Mozart's symphony as its tune for commercials?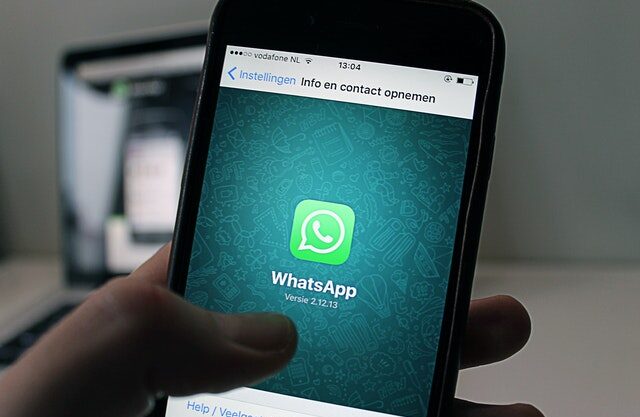 WhatsApp "Photo Status" was a strategic move. How?
Whatsapp launched photo status in 2017. It was hated by many. But why it was a good move that improved the way you use application today?