Dairy Milk History in Global Context
Cadbury initially found its roots in a grocery store where John Cadbury in 1824 sold it amongst cocoa and chocolate drink in Birmingham, England. Initially, it was sold as a healthy drink. John Cadbury was able to open his factory only in 1841, and the following year he was selling 11 types of cocoa and 16 varieties of hot chocolate beverage. After a few years, the 'Solid' chocolate was traded from the leftover cocoa butter that the company utilized from the cocoa making process.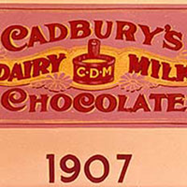 It was in June 1905 when the first chocolate bar was sold with a higher proportion of milk. Several names like Highland Milk, Jersey, and Dairy Maid were suggested for the chocolate, but a customer's daughter suggested the name Dairy Milk. In 1928 it started selling it with the slogan' glass and a half' to signify a higher milk content.
The first Cadbury logo was designed by Georges Auriol, who also created the iconic Paris Metro signage. The logo was portrayed as a stylized cocoa tree interwoven with the Cadbury name. The chocolate was sold in a purple and golden wrapper as a tribute to Queen Victoria. It even achieved the Royal Warrant in 1855 and continues to hold it to this date
Now History of Dairy Milk in Indian Context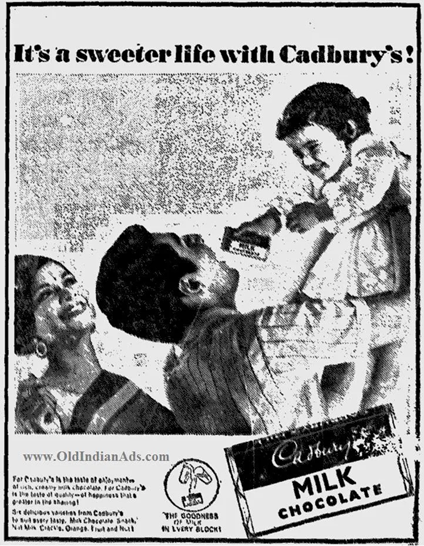 Cadbury was first launched in India in 1948 and was not famous, as the concept of chocolate was famous in the land of sweets. Its popularity rose in 1994 when the 'Asli Swad Zindagi Ka' (meaning The real taste/essence of Life) ad where the girl started dancing on the cricket field while enjoying the bar. This changed the view that Chocolates though not a part of the Indian culture, was to be enjoyed by all age groups.
Dairy Milk came to be known for its unique and loveable advertisement with catchy jingles throughout the years, which evolved. The chocolate was associated with the word 'Meetha' (sweet)- a strategy adopted to counter traditional sweets in India. 
However, the worm controversy was significantly impacted back in the 2000s, which caused a 30 % dip in sales. But it soon regained confidence due to its unique and creative strategies.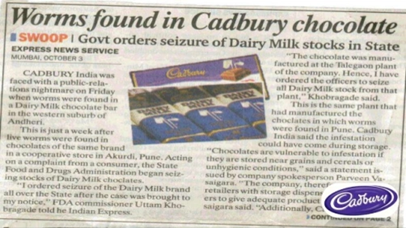 In the 2000s, Amitabh Bachchan (a Bollywood Actor) became Cadbury's first celebrity ambassador to promote Dairy Milk under the jingle 'Kuchh Meetha Ho Jaaye' (Let's have something sweet) series that positioned the chocolate brand as a substitute for traditional sweets during festive occasions.
Due to adjusting itself to the sentiments and culture of India, it became a household name. It further creatively launched Cadbury Celebrations and as Meetha (sweet) after dinner segment. Soon it introduced another segment, Cadbury Celebrations, for each occasion or festival, with the most famous ad being about Raksha Bandhan ( a festival celebrating the brother-sister bond). 
Another reason Cadbury Dairy Milk became famous was due to low competition and lower prices. A significant competitor, 'Galaxy,' which was previously sold at Rs 25, Dairy Milk, was sold for Rs 10.
Fun Facts about Dairy Milk
Cadbury once had full rights to the color purple. No other chocolate company could use that color. But Nestlé took them to court, appealed, and won, so now anyone can use the color.
On average, 350 million dairy milk bars are sold every year, all over the world.
Roald Dahl got the inspiration from Cadbury's factory and wrote his famous novel Charlie and the Chocolate Factory.
During World War II, due to the ban on fresh milk by the government, instead of ration, Chocolates from dried skimmed milk was produced.
Conclusion
Cadbury Dairy Milk continues to rule the hearts of many because it is easily accessible to the public and diversifies itself according to India's tradition since culture is considered an essential part of the country. Also, it has been successful in providing its consumers with high-quality chocolates. It has attracted consumers from all age groups, be it an adult or a child. In India, it became famous due to being cheap and highlighting moments that would strengthen human relationships. Cadbury alone has 70 % in India's chocolate market, Nestle being its main competitor. It has an average distribution network of 5.5 lacks + outlets in India. 
Recently Cadbury Dairy Milk Silk released a new TVC on the proposition of 'How Far Will You Go for Love,' which was launched earlier this year, aiming to connect with today's youth. 
---
Interested in reading more Marketing Strategy Stories? Check out our collection.
Also check out our most loved stories below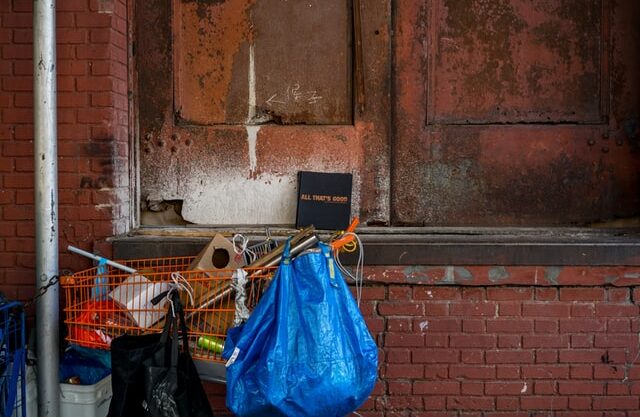 IKEA- The new master of Glocalization in India?
IKEA is a global giant. But for India the brand modified its business strategies. The adaptation strategy by a global brand is called Glocalization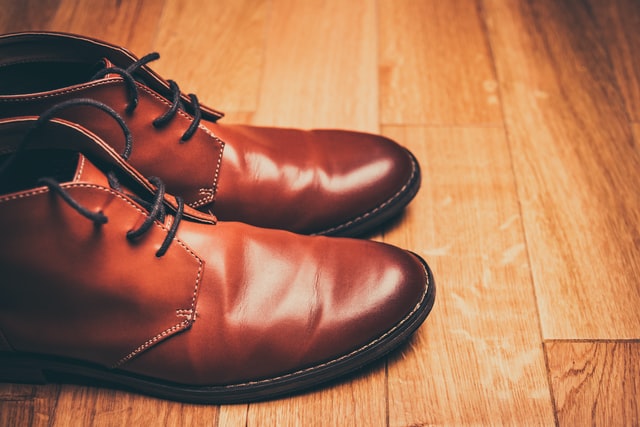 How Bata became India's household name despite being a classy international brand?
Bata is not an Indian brand. It is as international as it can be. But what strategies made it India's highest selling footwear brand?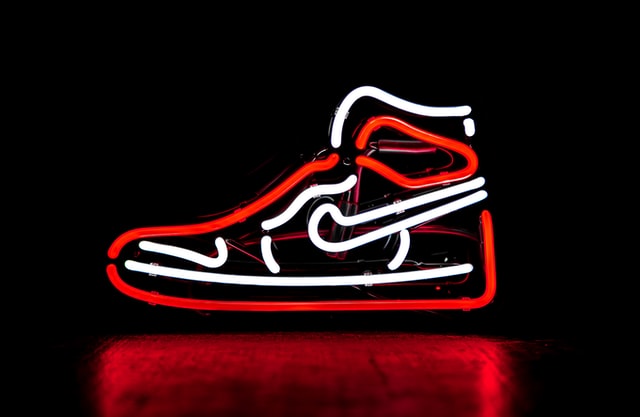 Nike doesn't sell shoes. It sells an idea!!
Nike has built one of the most powerful brands in the world through its benefit based marketing strategy. What is this strategy and how Nike has used it?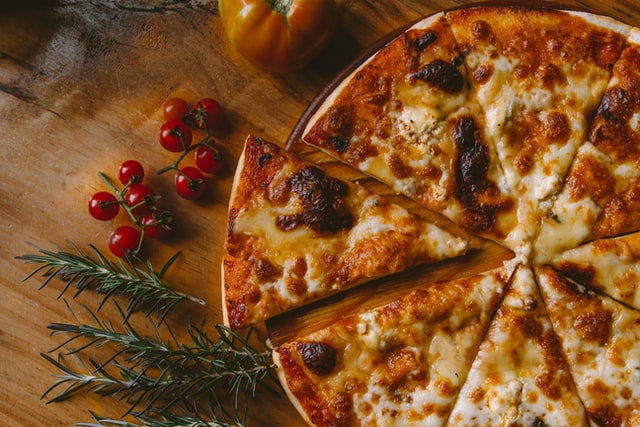 Domino's is not a pizza delivery company. What is it then?
How one step towards digital transformation completely changed the brand perception of Domino's from a pizza delivery company to a technology company?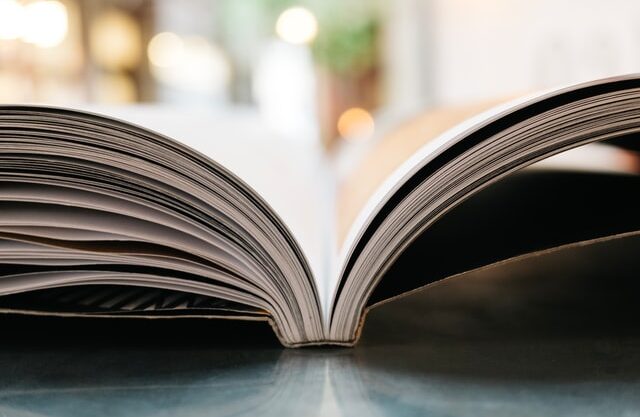 What made The Economist magazine a must-have for career success
The Economist has grown from being just a newspaper to a must have for career success through its innovative advertising strategy. Learn How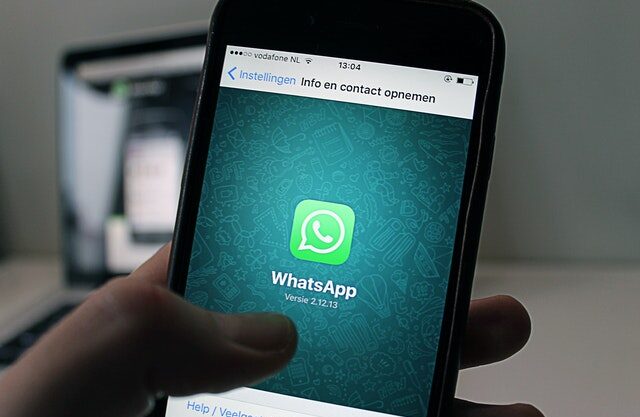 WhatsApp "Photo Status" was a strategic move. How?
Whatsapp launched photo status in 2017. It was hated by many. But why it was a good move that improved the way you use application today?