No one could have thought how life would change overnight. It has been a challenging year for everyone. But we humans are adaptable creatures and try to fit into a different environment or any situation.
Although initially, the idea of working or studying or be it any activity which we had to do from home was horrifying. The Pandemic did bring many difficulties and challenges during the year, but due to incredible technological advancements, we humans were usually able to carry on our lives (almost). One such Application that helped us survive during the Pandemic was Zoom. For anyone who wanted to talk to somebody, the phrase that would automatically come out is 'Let's talk on Zoom.'
Humble Beginnings
Eric Yuan initially founded zoom Video Communication (more famously known as just ZOOM) on April 21, 2011. Eric left Cisco in April 2011 along with 40 engineers to start a new company initially named Saasbee, Inc.
The organization faced difficulties finding investors since many thought the video telephony market was already saturated. It was only in May 2012; the organization changed its name to Zoom. The name was influenced by Thacher Hurd's children's book Zoom City. 
In August 2012, Zoom launched the first version of its product, which allowed up to 15 people to video chat at once. 
The first two years, the company just had a small team (mostly engineers from WebEx). There were still few people other than the engineering group that Yuan took it upon himself to email any user who canceled the subscription. He said he would try and get them on a Zoom call to talk through their problems and see how he could fix them. One of the first customers of Zoom was Stanford University in November 2012. 
Before the Pandemic happened, many didn't like the idea of a video calling tool, but everything changed overnight when people were forced to stay inside and carry on with their daily work. Soon it became the most downloaded apps.
What strategy helped Zoom differentiate in the sea of business conferencing applications?
Whenever the word Videoconferenceing would come up, the first thing that comes up in a person's mind is downloading the software and understanding how to set it up along with many other complicated IT-related processes. But Zoom is different. Anyone could just send the invitation, and it would quickly launch the meeting. 
In 2013, around 3 million people participated in a Zoom meeting, whereas in 2014, Zoom had 30 million meeting participants. But it grew to 100 million in 2015. But in 2020, it experienced 200 million meetings every day.
The free version of Zoom can host up to 100 video participants at once, whereas Microsoft (MSFT)-owned Skype's free model allows for 50. It also features personalized tools, including the ability to pick different backgrounds, change the camera angles, hold encrypted private calls, send direct messages, and record sessions.
Another reason for it becoming so popular and giving it an edge is its user-friendly nature. People don't need a login to access a meeting, and the interface is relatively intuitive. People started using up the service to keep in touch with friends, Family, conduct corporate meetings, and even host weddings, which had become quite a trend for some time. 
The app also provided a built-in beautification filter, one of several services that further helped to stand out. Educational Institutions around the world also moved towards the platform to conduct classes online.
Also, the app focused on large MNC's such as the University of Sydney and Wells Fargo. Employees back at work found their own video conferencing tool difficult, whereas Zoom was user-friendly, smooth, and free zoom accounts. Therefore there was pressure on corporate IT to change their video-conferencing. 
Pandemic Effect: Power Booster to Zoom's Business Strategy
On March 23, the time when countries were going under a lockdown, Zoom was downloaded 2.13 million times worldwide, from 2.04 million the day before, as per the app tracking firm Apptopia. Two months earlier, the app just had less than 56,000 global downloads a day.
You will find more infographics at
Statista
It was found that the mobile app for Zoom was installed about 3.7 times more than Skype's and 8.6 times more than Google Hangouts, therefore becoming the most favorite video calling app from March 2020 onwards.
The largest and fastest-growing market for Zoom are:- 
1) the USA
2) India
3) Japan. 
Due to an increase in the daily meetings in March 2020, Zoom's stocks experienced a boost during the Pandemic, despite a turndown in the stock market. It experienced a massive jump from $70 in January to $150 in March (almost double of its original). By June 2020, the value of the company was $67 billion.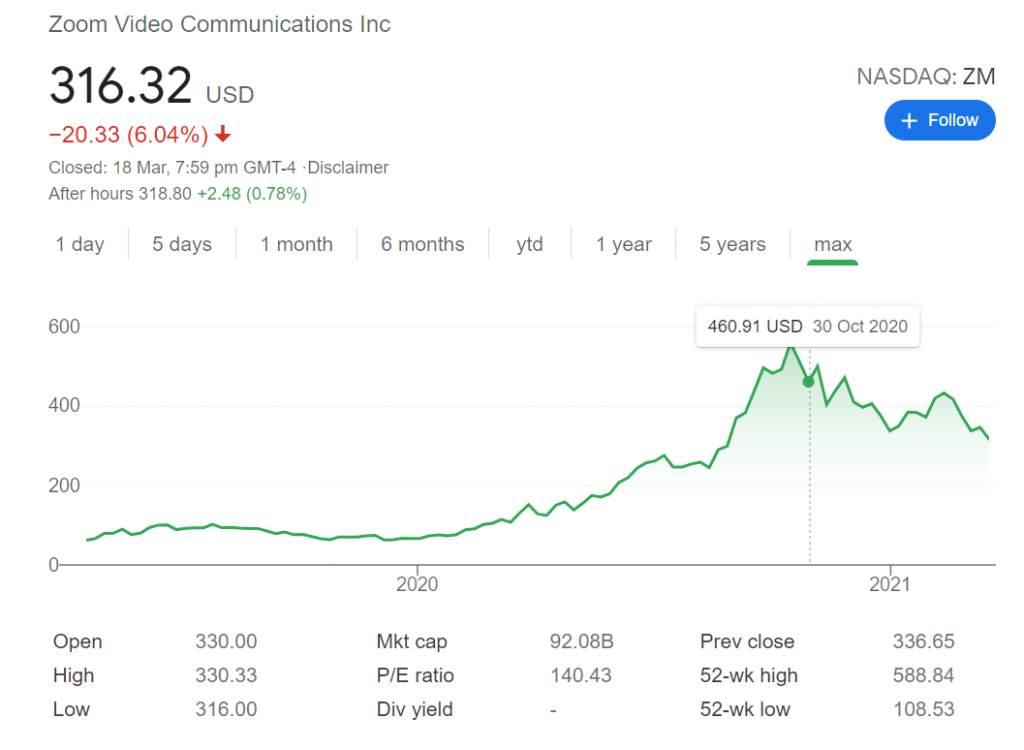 Zoom became the most well-known video-conferencing app during the COVID-19 after gaining about 635 % in 2020. The nine-year-old app's (Zoom) market crossed $140 billion in October 2020, surpassing Exxon Mobile, which was 130 years old. But it did experience a fall of more than 15% when the news broke in November 2020 about the vaccine's efficiency. It was in January 2021 only that Zoom again raised $2 billion but through a common stock offering. 
Way Forward: Zoom's growth Strategy
It now appears that Zoom has started expanding its footing across industries quickly as the coronavirus pandemic continues. For example,the company offers its services to K-12 schools for no charge in various countries like UAE, Germany, Canada, the UK, and the US. It also waived its monthly charge to all users in China.
Moreover, Zoom introduced a new accessibility feature to make the app more comfortable to use in September 2020 for those who have hearing or visually impaired. This included moving around the video windows in the gallery view, pin video windows to be spotlighted, improved keyboard shortcuts, new tools to adjust the size of closed captioning text, and sign language interpreters' windows who can sit directly next to the speaker. 
Today Zoom has become one of the most successful and used applications in the world. Nine years ago, no one had heard of such an application, let alone imagine how it would contribute to helping humanity to survive and move on with their lives during the Pandemic. Today you can find the application on almost every device. 
According to the 2020 Businesses @ Work report from Okta notes, "Zoom was the #1 fastest growing video conferencing app in 2016, and it hasn't slowed down since. Over the past three years, Zoom has enjoyed an astounding 876% growth in number of customers in our network. For comparison, second-place Cisco Webex grew 91% over that same period."
One of the major reasons that Zoom became successful is because of its easy accessibility. A customer (or a user) would use the product the more it is available to him/her. Everyone can use the application no matter how they can access or connect to the internet. This helped various people to use Zoom creatively.
With Zoom's 4 word motto 'Make Communication Frictionless', It certainly did smooth the communication process. In fact, so many weddings were also held through zoom. Anyways I will end the article here since I need to attend Zoom Meeting. Ciao!
Also, check out our most loved stories below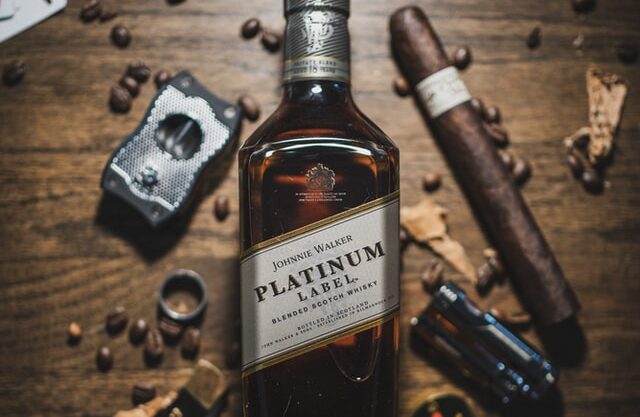 Johnnie Walker – The legend that keeps walking!
Johnnie Walker is a 200 years old brand but it is still going strong with its marketing strategies and bold attitude to challenge the conventional norms.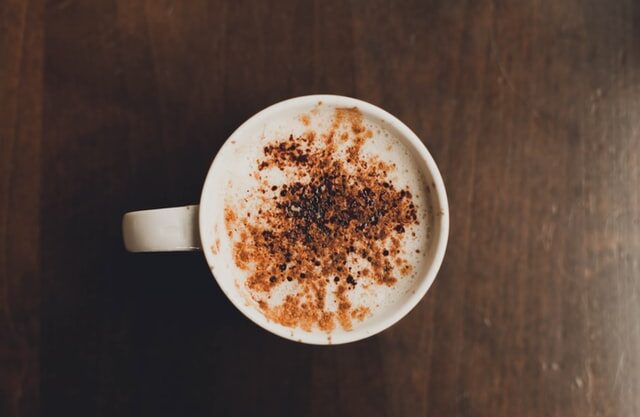 Starbucks prices products on value not cost. Why?
In value-based pricing, products are price based on the perceived value instead of cost. Starbucks has mastered the art of value-based pricing. How?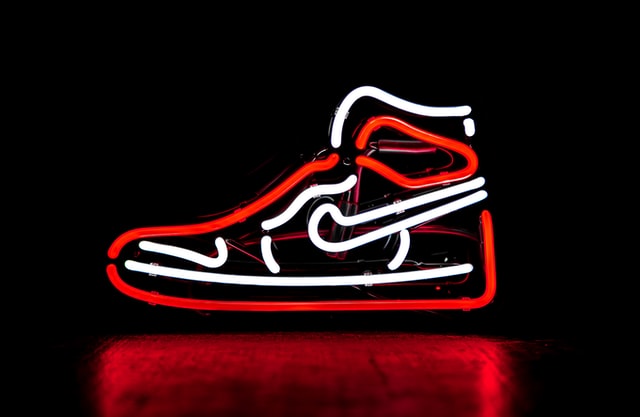 Nike doesn't sell shoes. It sells an idea!!
Nike has built one of the most powerful brands in the world through its benefit based marketing strategy. What is this strategy and how Nike has used it?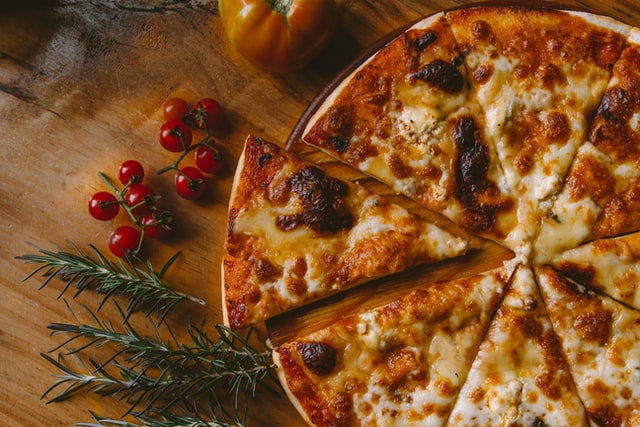 Domino's is not a pizza delivery company. What is it then?
How one step towards digital transformation completely changed the brand perception of Domino's from a pizza delivery company to a technology company?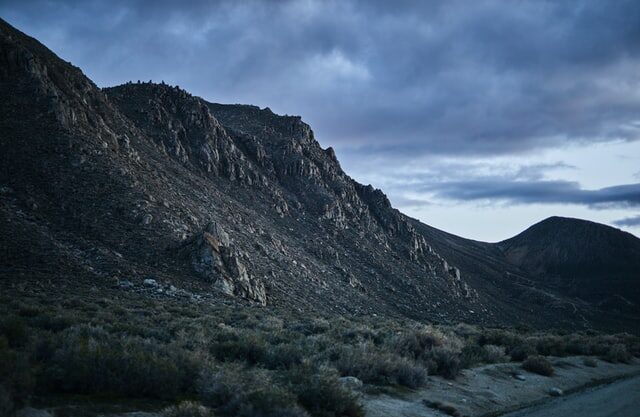 BlackRock, the story of the world's largest shadow bank
BlackRock has $7.9 trillion worth of Asset Under Management which is equal to 91 sovereign wealth funds managed. What made it unknown but a massive banker?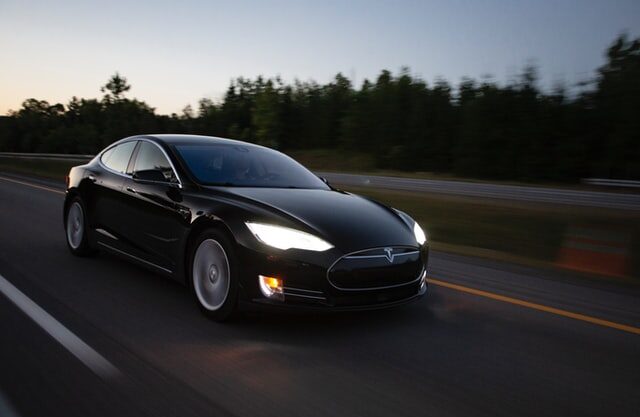 Why does Tesla's Zero Dollar Budget Marketing Strategy work?
Touted as the most valuable car company in the world, Tesla firmly sticks to its zero dollar marketing. Then what is Tesla's marketing strategy?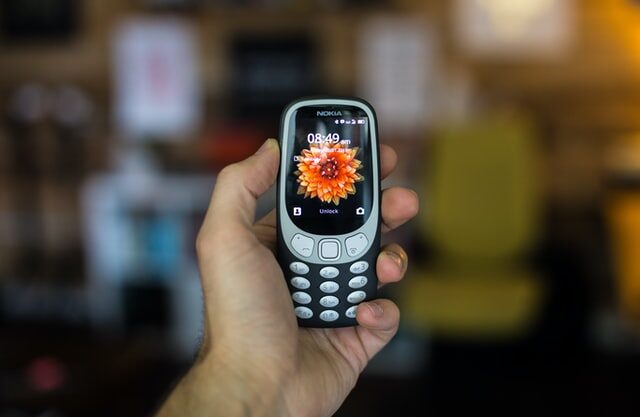 The Nokia Saga – Rise, Fall and Return
Nokia is a perfect case study of a business that once invincible but failed to maintain leadership as it did not innovate as fast as its competitors did!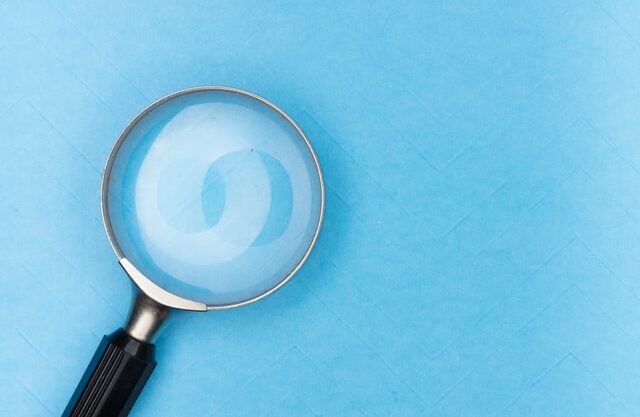 Yahoo! The story of strategic mistakes
Yahoo's story or case study is full of strategic mistakes. From wrong to missed acquisitions, wrong CEOs, the list is endless. No matter how great the product was!!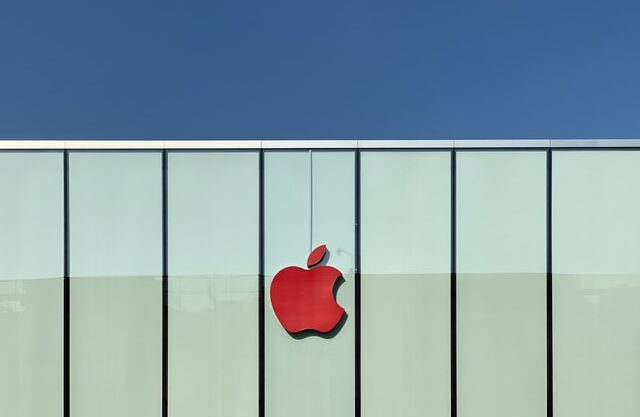 Apple – A Unique Take on Social Media Strategy
Apple's social media strategy is extremely unusual. In this piece, we connect Apple's unique and successful take on social media to its core values.