I have traveled to Kerala multiple times on work, and my memories of Kerala had always been centered around the cuisine being the foodie that I am. However, it was in Kumarakom, while taking a vacation with family and friends, that the place completely took my breath away, and I started to relate to the famous tag line – "God's own country."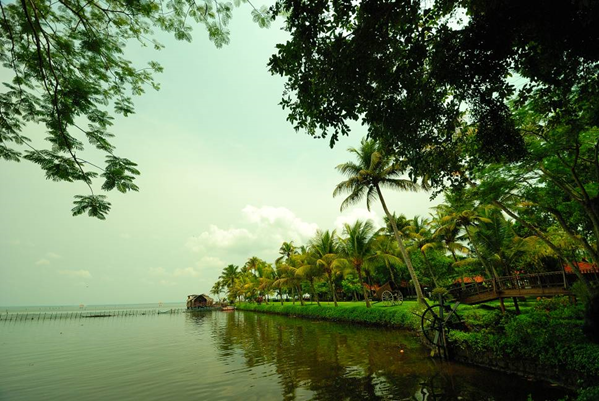 History Behind Kerala Tourism's campaign of "God's Own Country"
According to legends, Matsya Avatar, the first incarnation of Lord Vishnu, and Manu, the first man on earth and progenitor of humanity, were set in Kerala, thus affirming its status as the land of God. This status was further given a boost when in 1739, the then ruler of Travancore (now present-day Kerala), Marthanda Varma, decided to donate his realm and kingdom to the reigning deity, Lord Vishnu and announced that he would thenceforth serve only as a caretaker.
It was not too difficult for Walter Mendez and his team at Mudra Communications to take over from there to coin the now-famous tagline "God's own country" for Kerala Tourism. This has easily become one of the most famous advertising slogans for any tourist destination and as destination marketing goes, Kerala has done a remarkable job.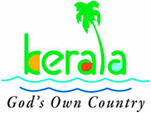 Kerala is blessed with breathtaking landscapes, from lofty mountains that spire upwards to break through the heavens to sun-drenched beaches repeatedly washed by laughing waves, from deep mysterious forests teeming with wildlife to placid backwaters meandering their way to the sea all evoking scenes of such unparallel beauty that you begin to believe in the catchphrase "Gods Own Country". Not everyone can get away with such a boastful and smug statement if they weren't confident of tourists walking away with wonderful memories after their holiday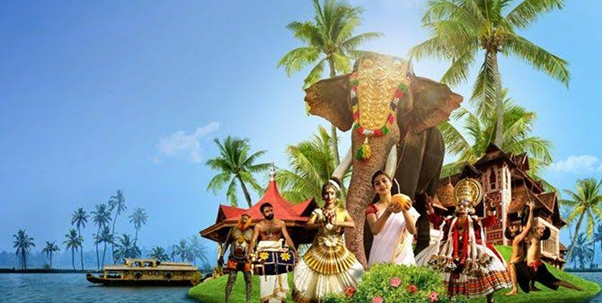 This was when Indian families were breaking from the shackles a typical stereotype holiday, which meant visiting relatives or going to "home town." This was also a time when a good section of the Indian population was getting the benefits of the economy opening up and more wealth in the hands of the average Indian. Indians now had that spare money and, more importantly, a mindset to reward themselves.
Stories have enormous power. They generate empathy, are easy to remember, and most importantly are easy to share. With God's own country campaign, Kerala Tourism linked the state with a concrete symbolic and emotional experience through a story.
Leveraging the history while creating strong awareness of its current reality added authenticity to the campaign. Kerala tourism campaign made people a part of the culture/trend. Everyone now wanted to have tried the experience what Kerala Tourism promised. More the people came the more they wanted to share their experience with their friends and family, creating a ripple effect. Then the ads just became bragging rights. Travelers often feel proud of their journeys and sustainability often comes to play
Tourism is an antidote to Terrorism

Amitabh Kant
This is classic destination marketing and Kerala Tourism seems to have done 5 things right
The Product
Emphasis on the natural beauty – Backwaters, mountains and beaches. The other factors that gave the state an additional boost are culture, food and more importantly – Ayurveda
Go to Market
The state managed to get all its stakeholders involved and energized. It is generally challenging to get the bureaucracy, especially in India, to cut through the red-tape and to align various departments onto one page apart from getting all hotels, restaurants, transport hubs, etc. to join in and wholeheartedly participate
Marketing strategy
Kerala Tourism participated in almost all the popular tourism trade fairs around the world. They then successfully convinced most of the tour operators to push Kerala as a destination. They also made sure that their communication was seen in all the major airports around the world.
Kerala Tourism also put a lot of information out there making it easier for a tour operator. This made them comfortable resulting in higher recommendations. (Remember this was still a pre-internet boom stage). They largely worked on ensuring perception met reality which is extremely important when it comes to tourism marketing. Check out below Kerala Tourism's ad on Times Square.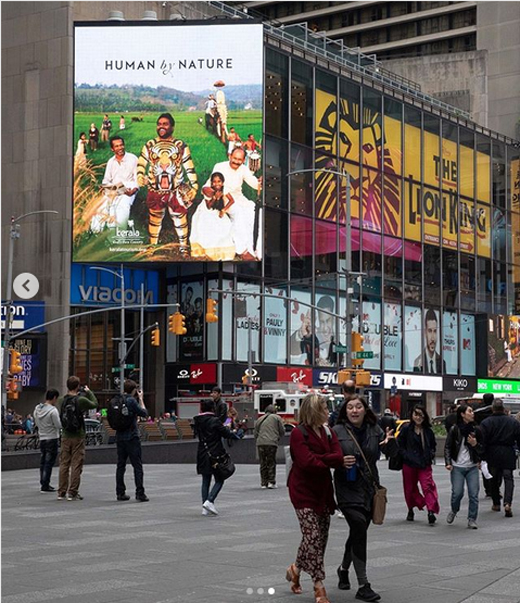 Communication Strategy
Their communication strategy was brilliant: Breathtaking ads with stunning visuals were splashed everywhere – on TV, newspapers, magazines, and digital media. National Geographic even went as far as listing Kerala amongst the top 10 paradises on earth and one among 50 of the World's top destinations.
After Lonely Planet called Kerala a true paradise on earth, there was no going back. Television shows and bloggers took over from there and influencer marketing helped in the influx of tourists, both domestic and international, into "Gods own country"
As Simon Sinek puts it "People don't buy what you sell, they buy why you sell it"
Kerala Tourism did exactly that. They made people aspire to come to live a life of abundance. An abundance of beauty, food, culture, and experience for the soul. They effectively captured the audience's attention by telling them why Kerala was the destination meant for them to take that holiday.
The message of the TV ad 'Your Moment is Waiting' is explained by Stark Communication
"It portrays the transformational journey of an evolved sensitive traveller through the landscape of Kerala — a journey that brings the traveller face to face with archetypal characters, her own self and her subliminal bond with nature. These are glimpses of delicate moments, and gentle epiphanies and deep insights that alter and enrich her."
This new TV ad was a refreshing break from the beautiful but templated 'beach, backwater and greenery' theme.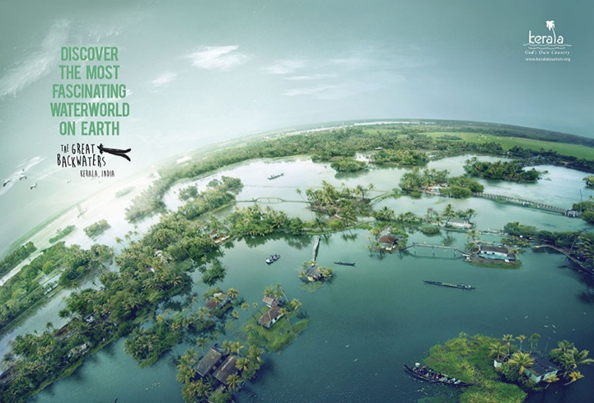 Anyone who saw these ads took a vow to visit Kerala before they die. Travel to Kerala made it to the bucket list of most people who saw these communications. 'Your Moment is Waiting' won the Golden City Gate Award, dubbed the Oscar of the travel industry.
Stakeholder management
Stakeholder management was the key to the success as grandiose claims about a destination required someone to do the heavy lifting. Amitabh Kant who headed this initiative as Tourism Head got the project to slice through the clutter like the sleek Kerala racing catamaran in their famous boat races. He later went on to make "Incredible India" another destination marketing success.
Several state tourism boards tried replicating the same formula, but with limited success. The key element missing was stakeholder management and in some cases, they didn't get the communication strategy right. They were unable to evoke the same aspiration that Kerala Tourism managed to imbibe into tourists. The usual destinations in India were Goa, Rajasthan, or Agra, but Kerala with its unique approach to tourism is a success story and how 0.5 million tourists a year to now a whopping 20 million a year is testimony to the brilliant marketing and advertising strategy of Kerala Tourism. Revenues from tourism jumped from INR 13,000 cr in 2008 to a whopping INR 45,000 cr in 2019.
The secret sauce that Kerala Tourism used was wellness brought about by Ayurveda that has now become synonymous with Kerala. This was a huge draw among tourists. With innumerable awards under its belt and having inspired all the tourism boards in India and abroad, Kerala Tourism realizing the need to constantly reinvent itself has now launched a new campaign to invite people over again, more so after the lull brought about by the pandemic. Welcome to Kerala: God's own country
---
Interested in reading more Marketing Strategy Stories? Check out our collection.
Also check out our most loved stories below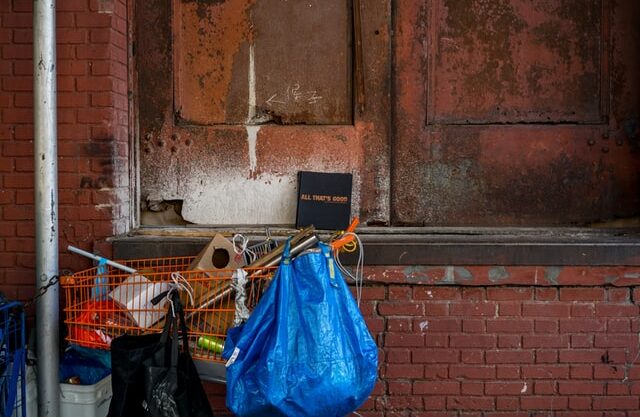 IKEA- The new master of Glocalization in India?
IKEA is a global giant. But for India the brand modified its business strategies. The adaptation strategy by a global brand is called Glocalization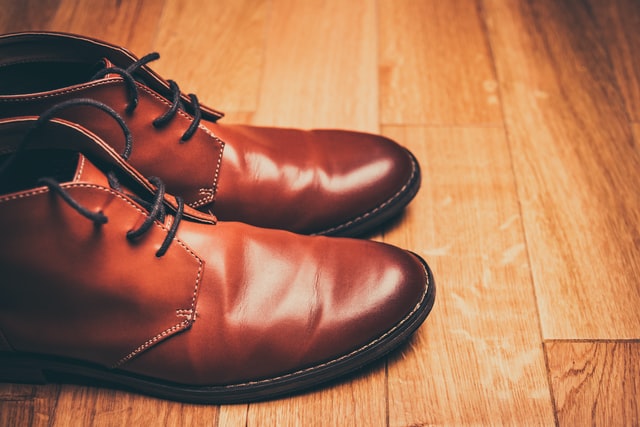 How Bata became India's household name despite being a classy international brand?
Bata is not an Indian brand. It is as international as it can be. But what strategies made it India's highest selling footwear brand?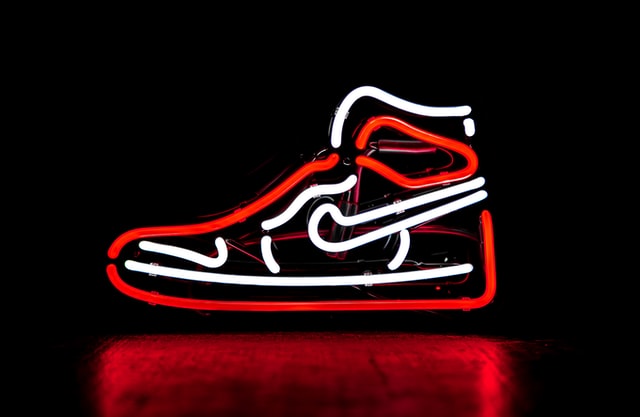 Nike doesn't sell shoes. It sells an idea!!
Nike has built one of the most powerful brands in the world through its benefit based marketing strategy. What is this strategy and how Nike has used it?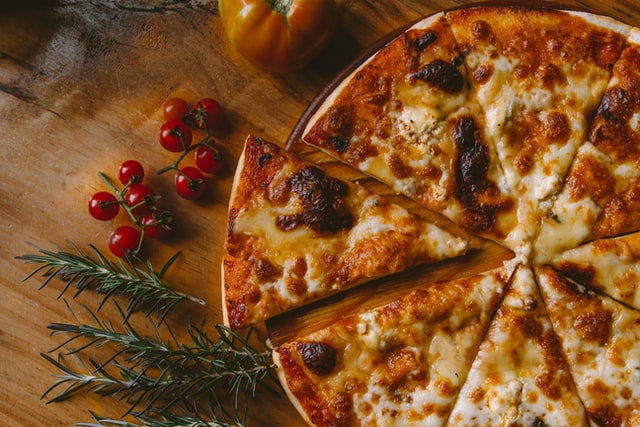 Domino's is not a pizza delivery company. What is it then?
How one step towards digital transformation completely changed the brand perception of Domino's from a pizza delivery company to a technology company?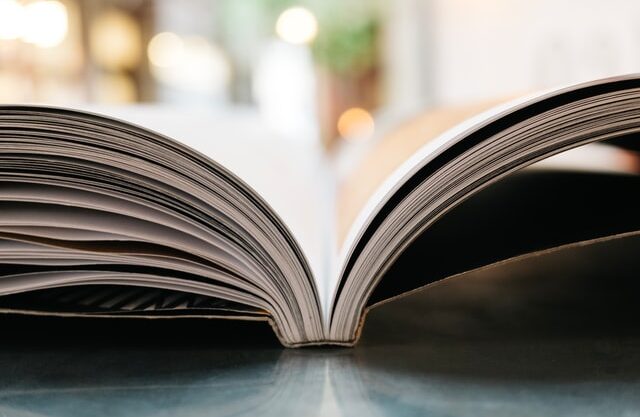 What made The Economist magazine a must-have for career success
The Economist has grown from being just a newspaper to a must have for career success through its innovative advertising strategy. Learn How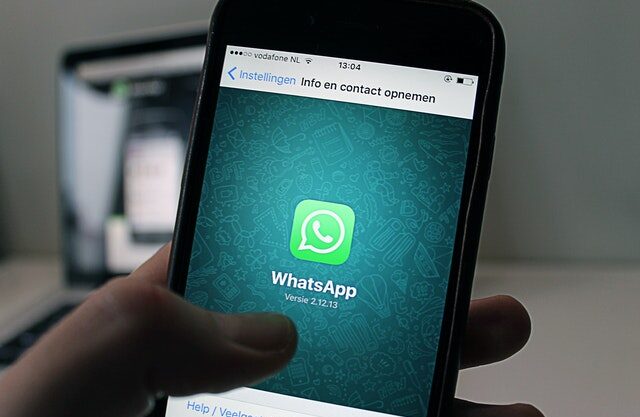 WhatsApp "Photo Status" was a strategic move. How?
Whatsapp launched photo status in 2017. It was hated by many. But why it was a good move that improved the way you use application today?