It's impossible not to be nostalgic when one thinks about Fevicol's Ads. The grumpy fisherman and the funny Brahmin catching fish on a stick with Fevikwik by Pidilite Industries. Or the tug of war unable to break the bond of Fevicol's. They are sure to bring a smile, and at some insane level seem otherworldly but believable.
Now, we all love Fevicol's Ads and know that their products have virtually defined what we mean by Adhesives or Sealants. But do we credit the company with nation-building or skill development?
I have always believed that Marketing should be in the service of improving lives and not just selling products. And the story of Pidilite's Marketing Strategy validates my beliefs.
Of course, Pidilite is a virtuoso at Advertising and Innovation but that's only the tip of the iceberg!
The real credit for Pidilite's business success is based on forging unbreakable bonds with each section of the society. Be it consumers, dealers, contractors, carpenters, plumbers, interior decorators, architects, or their agency!
The Marketing Strategy of Pidilite is virtually the playbook of any Brand that is seriously interested in building a consistent strategy that profitably grows the category & their business!
Humble Origins of Pidilite Industries
Balvant Parekh who worked in a wood trader's office in the early years of his life realized that carpenters worked with adhesives that are made of animal fat. These adhesives were weak, unreliable & cumbersome to use. An opportunity emerged for Balvant to form a partnership with Fedco. One of their products 'Movico', was perhaps the inspiration for the chemicals business that he would later independently found.
The Brand name Fevicol perhaps comes from 'Fedco' and the second part is 'col' which in German means to bond.

The iconic Fevicol logo that shows two elephants pulling apart a Magdeburg hemisphere was created by Datta Sawant of Ogilvy. The elephants were easily understandable in the Indian context as a symbol of strength and quality. The icon has found a place in all our hearts.
While adhesives were primarily products used by carpenters, the runaway success that Fevicol achieved has a lot to do with the launch of the convenient 30 gms pack. This pack was easy to use & appealed to professions & consumers alike.
From those humble origins, Balvant Parekh embarked on a journey that has benefited every segment of society. And made Fevicol the iconic brand it is and Pidilite one of the top-performing companies in the country.
The brilliance of Pidilite strategy lies not just in Advertising & Innovation but in actually investing selflessly in category creation and in generously serving the nation & each of its stakeholders.
Owning the Development of the Category
While Innovation plays a meaningful role, not many Brands have the patience to actually engage and educate consumers at scale. That's not something Pidilite has ever been shy of.
1. Catching them Young:
Pidilite Industries first started the process of enthusing young consumers to enjoy their Arts and Craft range through Acron Rangeela Vigyan Mail which engaged 1.1 Lac students through a demonstration of Science on wheels.
Next, they started, investing in Creative Crafts Contest across Schools, touching 2.5 Lac students across 600 schools in 2005-06.
The Contest went international from 2006 onwards and the Brand continues to engage kids on diverse topics like 'Save Planet Earth' & 'My Mother my world' touching as many as 7 Lac students annually.
After 5 years of running the Craft Contest, Pidilite scaled up the idea to the 'Fevicol Science Project Challenge'. That again grew exponentially for the next few years growing to 7 Lakh students and 2000 schools by 2013-14.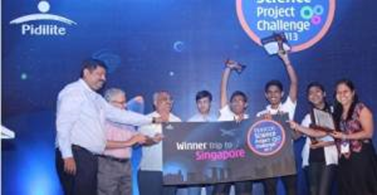 The company's initiatives in encouraging the young ones have achieved such scale that they have several mentions in the Limca Book of Records. One such example is in 2011-12 when they sent 90533 Rakhis to Jawans at the Border. The Rakhis were made across 219 schools in a Pidilite initiative in collaboration with the Armed Forces Wives Association.
The company was not satisfied with just engaging primary and high school students. The brand also established a Pidilite Award for Excellence to encourage those that have chosen Interior Design or Architecture as their choice of profession. The award went across 200 architecture & design colleges in 2007-08.
2. Magnifying Hobby Ideas:
The next big idea that Pidilite planned for its creative consumers was to open up the world of Hobby Ideas through International products as an integration of content, community, and commerce.
Hobby Ideas Provide users with an opportunity to learn new creations buy art and craft supplies to make those creations and also to sell/buy handcrafted creations on the website.

Pidilite
This idea was first piloted at the Craft & Hobby Store at InOrbit Mall at Malad, Mumbai. The place was not far from where I was staying in Mumbai at this time.
By 2007-08, Pidilite had expanded Hobby Ideas to Ahmedabad, Surat & Bengaluru.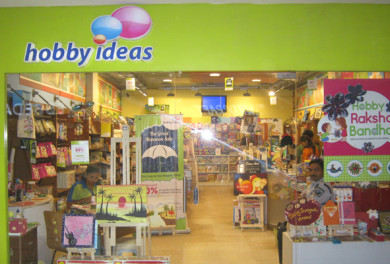 3. Skill Development for the Construction Industry:
Going beyond consumers, Pidilite has consistently invested in the skill development of the construction industry through the Dr Fixit Institute where not just seminars are held but also Magazines, CD & Technical journals are published. As many as 10,000 contractors and applicators have been trained in 2006-07.
Across the years the seminars held have covered a range of topics namely use of waterproofing & construction chemicals (07-08), Healthy Construction Lecture Series (08-09) & Repair, Restoration & Renewal (09-10)
By 2013-14, the initiative went beyond just training programs to the provision of a Technical Help Desk that provided advisory services.
In 2014-15, a website was launched, www.drfixit.co.in with a chat feature for resolution of water proofing queries.
4. Design Ideas for Interior Designers:
Now, craftsmen & interior designers have always been the most important stakeholders for Pidilite and as early as 2004-05 the company was publishing technical journals that were popular within this community.
But the real contribution that Pidilite made was the Fevicol Furniture Books. In 2008-09 they published its 25th edition and had distributed 7 million such books with carpenters & interior designers till date.
In 2015-16, the Fevicol Design Ideas website & mobile app was launched engaging, 10,000 Interior Designers & 15,000 Contractors, with 50,000 Design ideas.
5. Fevicol Champions Club – Shram Daan Diwas:
Now, carpenters were always the original customer of the giant and by 2007-08, Pidilite already had 300 clubs across 114 towns, with 45,000 members from the carpenter & furniture industry.
But the media really sat up and noticed in 2011-12, when Pidilite launched the 'Shram Daan Diwas', where the entire cohort decided to donate 1 day of free repair work across 251 needy institutions including blind schools, adiwasi schools, old age homes, hospitals, NGOs, etc.
This initiative has been growing in scale every year and on Dec 20, 2017, 51,200 contractors touched 800 needy institutions. Fevicol Champions Club now engages 160,000+ carpenters across the country.
In 2016-17, Shramdaan Divas was recognized by PRAXIS Awards for the Best use of Community Engagement, IPRCCA- ExchamgeMedia.com – Bronze for Best use of PR by a corporate & a Gold at Sabre Awards South Asia for PR for a Corporate Social Responsibility activity.
Hence, Pidilite again demonstrated, that their Excellent Corporate Image is indeed well deserved across the society & industry!
So, while what we as consumers see are their mind blowing communications, the real job of nurturing & growing the category actually happens behind the scene. But the Pidilite way is to give in huge measure not just to the category but to the community at large. Isn't that really the best way of using Marketing spends.
However, the story won't be complete until we see the magical pieces of communication that Ogilvy has crafted for Pidilite over the years.
The Brand in our Lives
The relationship between Ogilvy & Pidilite is really special and Bharat Puri, the MD of Pidilite is often known to say that Ogilvy is a part owner of the Brand. If one sees the magic that they have orchestrated together over the past decades, the statement definitely has a ring of truth in it.
The first communication that caught popular attention was 'Dum Laga Ke Haisha' that set up the proposition of a tug of war trying to pull apart the Fevicol bond & even an elephant gives up.
Later on, one of the earliest communications that got recognized for its creativity was the Fevicol Moochwali which featured in 2010.
The really daring commercial shows a little girl who cant shake off a fake mooch that was stuck with Fevicol and wears it all through her life & even into her after life. The 80 sec television commercial was made by Ogilvy to make Fevicol's 50 years in existence.
However, the real claim to fame for Fevicol has been winning a Silver at Cannes for Fevicol Bus, which is perhaps the visual that one most associates with Fevicol.
The ad is an intriguing visual with a whole village riding on a bus, all through the dusty & bumpy dessert. The reason for the same effortlessly unveiled in the end with the trademark Fevicol visual.
And Ogilvy does it again with Fevicol Sofa, which depicts 60 years of the brands existence with a glorious & unbelievably enjoyable 1.5 minute TVC.
In Conclusion
Pidilite Marketing Campaigns have won countless awards and recognitions from the industry. But the true secret behind the brilliance of the company is its ability to work with complete trust. Be it with their Agency partner Ogilvy, their consumers, and their various stakeholders including distributors, carpenters, interior designers, plumbers or even the stock market.
In 2007-08, when the entire industry was rocked by the global economic crisis, ET investor guide rated Pidilite shares as one of the 14 defensive companies that are storm shelters for Investors that continued to perform well even though the slowdown.
Pidilite has proved that Corporate Social Responsibility is not a tick mark, rather it's something that must be embedded in the values and strategy of every company. And perhaps it's only that, that leads to sustainable business returns!
You now know the real secret that gives the power to Fevicol & Pidilite to builds such strong bonds that last lifetimes!
---
Interested in reading more Marketing Strategy Stories? Check out our collection.
Also check out our most loved stories below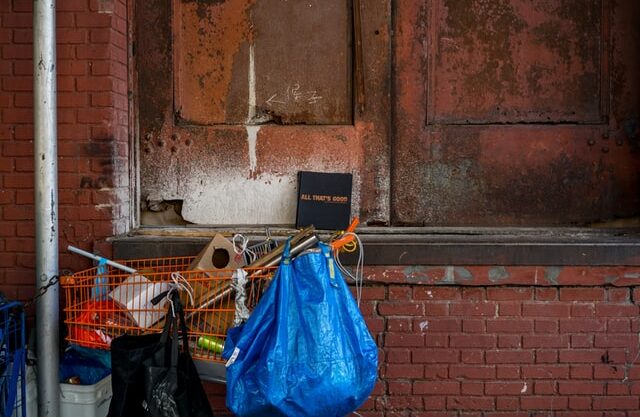 IKEA- The new master of Glocalization in India?
IKEA is a global giant. But for India the brand modified its business strategies. The adaptation strategy by a global brand is called Glocalization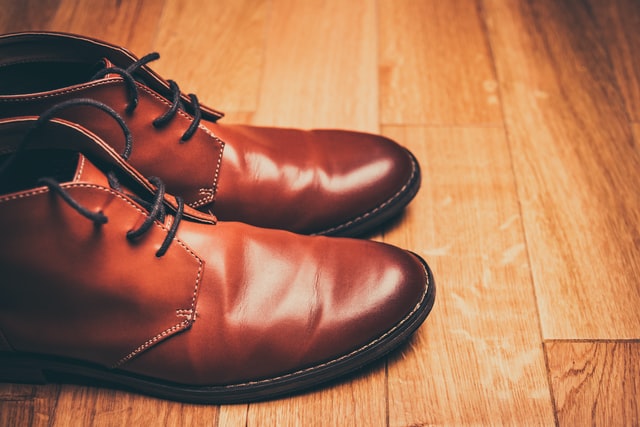 How Bata became India's household name despite being a classy international brand?
Bata is not an Indian brand. It is as international as it can be. But what strategies made it India's highest selling footwear brand?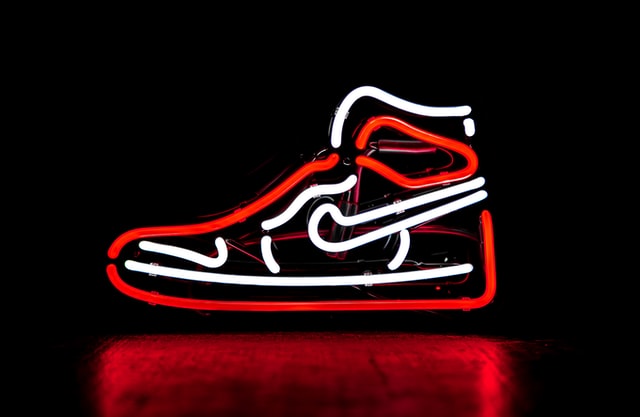 Nike doesn't sell shoes. It sells an idea!!
Nike has built one of the most powerful brands in the world through its benefit based marketing strategy. What is this strategy and how Nike has used it?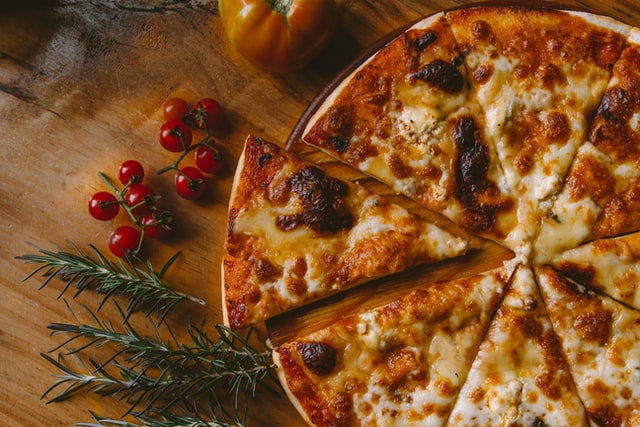 Domino's is not a pizza delivery company. What is it then?
How one step towards digital transformation completely changed the brand perception of Domino's from a pizza delivery company to a technology company?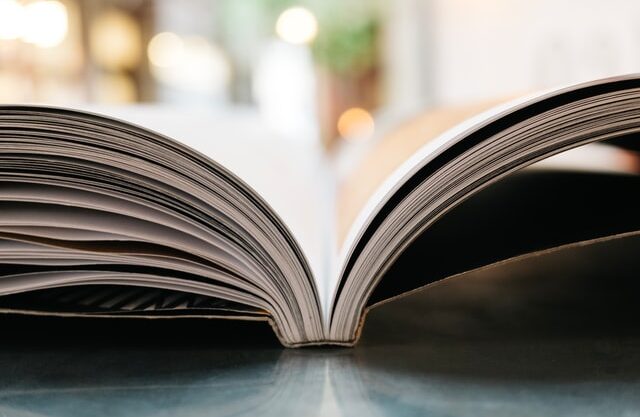 What made The Economist magazine a must-have for career success
The Economist has grown from being just a newspaper to a must have for career success through its innovative advertising strategy. Learn How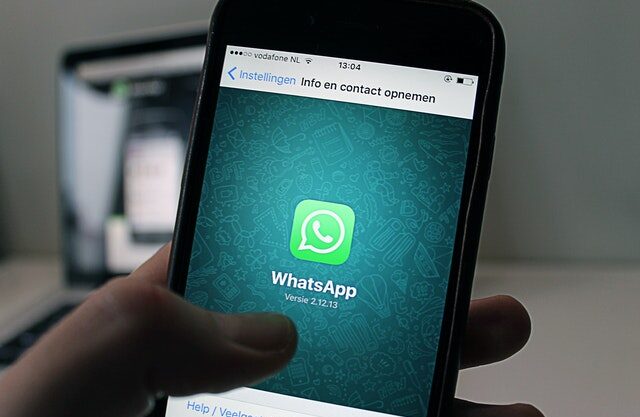 WhatsApp "Photo Status" was a strategic move. How?
Whatsapp launched photo status in 2017. It was hated by many. But why it was a good move that improved the way you use application today?