Vivek Sharma's association and love for food and more particularly Gourmet food started 25 years ago.  His last stint was as a GM, B2B Business for one of the largest F&B brands in the Middle East. He then took off to live the Great American Dream alongside his family. His journey is a testament to the fact that there is no right age to start living your dreams.
Before we deep dive into Vivek's story, let's see what an American Dream means.
The American Dream is a national ethos of the United States, the set of ideals (democracy, rights, liberty, opportunity and equality) in which freedom includes the opportunity for prosperity and success, as well as an upward social mobility for the family and children, achieved through hard work in a society with few barriers.

Wikipedia
Coming from a traditional Indian background, the stress on education and family was more significant than innovation and entrepreneurship. He moved to UAE for a major F&B brand where he established their B2B presence across the Middle East.
I could have started when I was young and had no responsibilities. But we never really had the same level of exposure and risk-taking appetite that millennials have today. But as they say, it is better late then never, I decided to start once my children finished their education and were settled.

Vivek
When he joined, the company had one store in UAE, and Vivek started as a one-person army working on the company's B2B and FMCG operations. Like a true entrepreneur, he worked on the project as his own and helped the business scale leaps and bounds, establishing region biggest gourmet food brand.
Things looked great for Vivek. The company was doing well, the money was good, but there was a missing piece of the puzzle in Vivek's life which led him to start Laumière Gourmet Fruits in California, the USA in August 2019 alongside his elder son, Varun Sharma. But this was just the starting of living the American Dream for the father-son duo.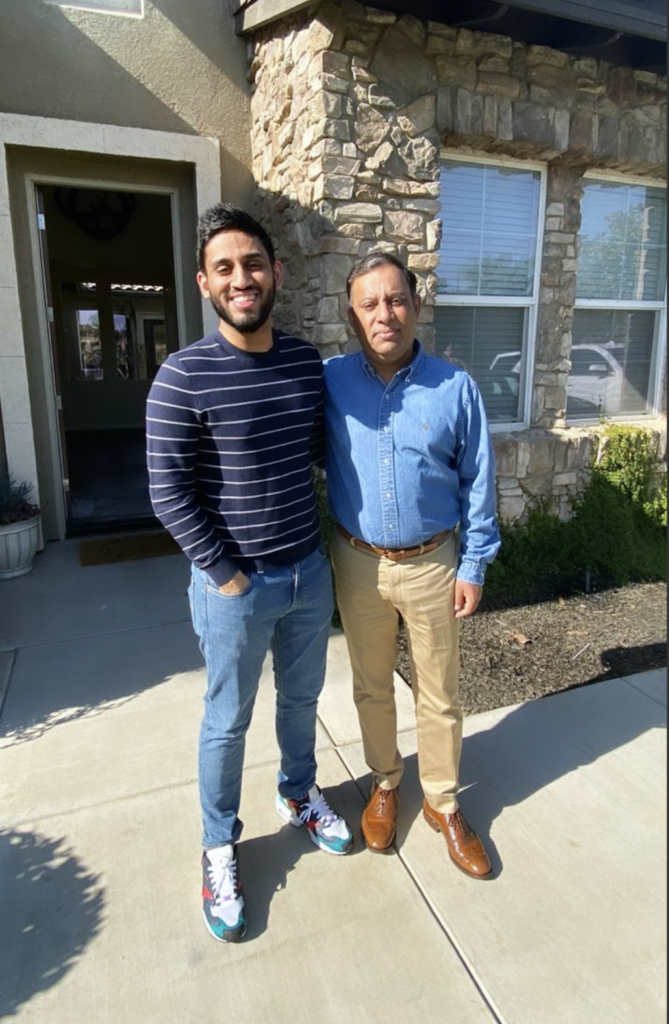 Laumière Gourmet Fruits is an innovative D2C food brand exploring the connection between luxury and nature in a quest to combine gourmet excellence with a healthy lifestyle. They create artisan dried fruit products with only the highest quality natural ingredients. All the offerings are a combination of quality, health, and well-being ensembled in a box embodying luxury. Their delicacies embody attention to detail, uniqueness, and savoir-faire.
They source premium ingredients locally and from around the world. They partner with the best farmers and suppliers, globally, in meeting these requirements and create all products with all-natural ingredients, free of artificial flavors, preservatives, chemicals, and colors.  While some of the ingredients are sourced globally, the company relies mainly on local produces for most of its creations. 

Alongside dry-fruit, the brand also creates products which are free of any preservatives, gluten, sugar or artificial flavours. With a combination of fruits and superfoods like Flax seeds, Chia Seeds and Quinoa, the brand re-defines gourmet food bringing together an amalgamation of luxury and natural food in a box. The father-son duo wants to change the traditional perception of nutrition and set new trends in the world of healthy-eating, gifting, and self-indulgence.
How did Vivek go about establishing Laumière Gourmet Fruits? And living the American Dream?
While people may prefer to experiment first in the home ground before tasting international waters, Laumière Gourmet was a result of four years of background work.
Vivek meticulously planned for the whole move by keeping himself updated about market-trend, researching about the right sourcing partners and observing the changing landscape of food-habits across different geographies.
He made multiple trips to the US to understand the market. He would visit farm to farm to get the best vendors to provide quality local produce and store to store to work out the best places for product placements. Today Laumière has a global team to work on making the right mix of portfolio and packaging.
Started as a D2C model in August 2019, the business began to grow by leveraging the power of e-commerce and social media by creating a strong foothold in the gourmet food category. Within a few months of operations, they brought out curated collections such as 'L'Automne Collection for Halloween, Cadeau De Noel Collection for Christmas, Superfood Parfait Collection which is sugar-free, Spring Collection for Easter and Crescent Collection for Ramadan.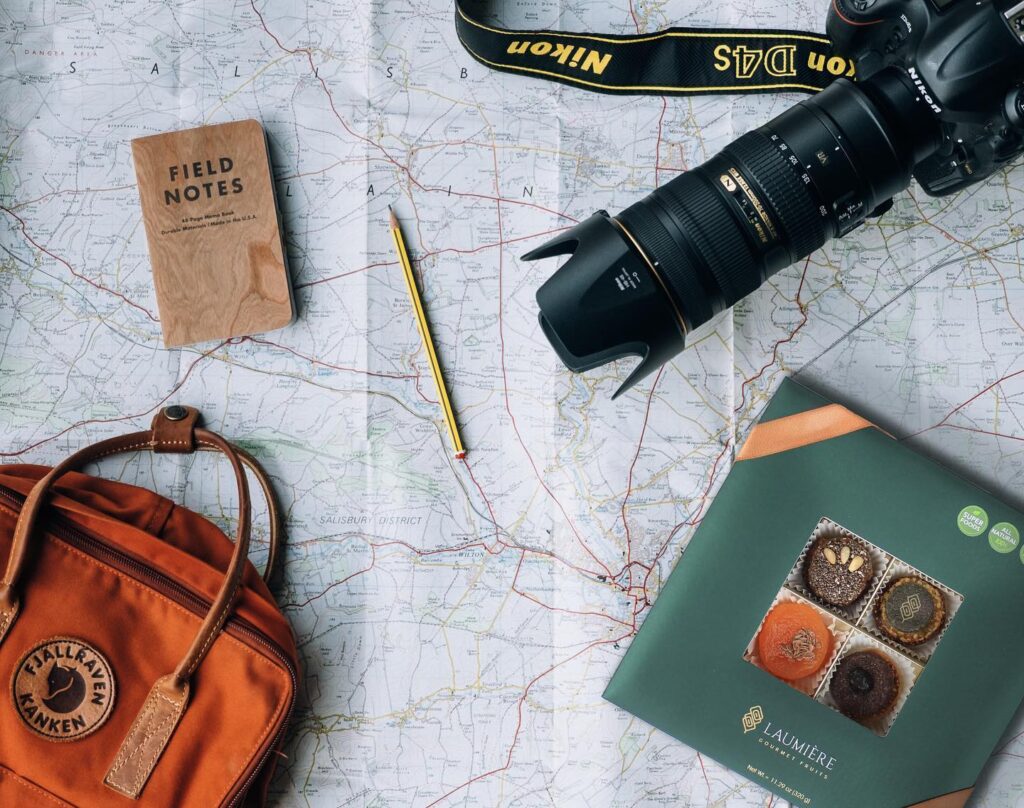 What were your key marketing strategies?
Vivek & Varun knew the power of eCommerce and decided to focus on a D2C model. They launched their website and concentrated on some of the leading eCommerce platforms to partner with. The website is what played a crucial role in building a relationship with the customers.
Gone are the days where you can acquire customers online and grow the business. The idea of creating a journey over time is what is more crucial and has been a focal point at Laumière.

-Vivek
Word of mouth played a crucial role in driving sales. And the customer support just helped get numbers.
In terms of advertising, digital ads played a vital role in the growth. Nearly 100% of their marketing budget is being spent online. Facebook ads, Instagram ads. Influencer marketing & e-mail marketing have played a crucial role in establishing the brand.
Regular customer feedback is vital for Brand creation, and for us customer satisfaction matters over everything else.

-Varun
Another key marketing strategy that worked for them has to do with transparency. Adding "All Natural", "Vegan" and "Vegetarian" on the packaging itself helped built customer trust and differentiate the product from other sugary produce available in the market. Making customers a part of the product creation journey is what has allowed built the belief on the brand and its products.
What next can we expect from Laumière Gourmet?
With our curated collections, we want to change the traditional perception of nutrition and set new trends in the world of healthy-eating, gifting, and self-indulgence

-Varun
For the first time, they will be having a Diwali Collection and Hannukah Collection. In Q1 2021, they plan to launch products that are more for everyday use basis customer demand. The healthy snacks are going to embody thier vision to create the world's finest fruit-based products tailored for tasteful customers.
They are looking at expansions to other parts of the world, including Europe and the UAE as well. Story of Varun Sharma is one of hard work, passion and aspirations that proves that the American Dream is not just a dream.
With so many years of experience, we asked Vivek for a few words of wisdom.
Start Small and learn about the market as you go. If you control your operating cost in the start, your chances of survival increases.
Be Patient. It is not just the ability to wait, but the ability to keep the right attitude while working towards your goal.
Listen to people younger than you and be flexible. Your next idea can come from anywhere and anyone.
The key to starting in an unchartered land is to do your homework well.
Interested in reading more such exciting stories of entrepreneurs. Check out our Startup Strategies Section.
---
Also, check out our most loved Startup Strategy Stories below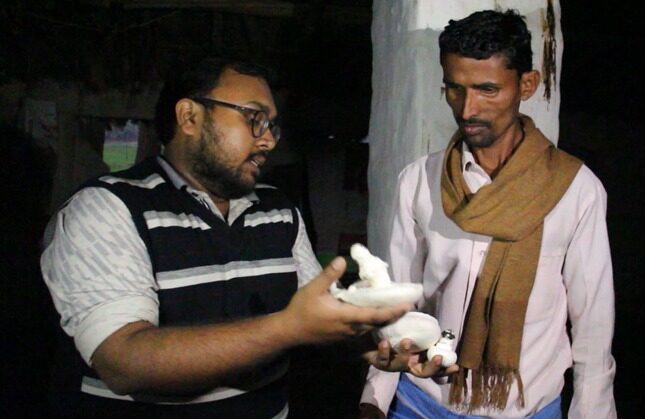 How one man is enabling Rural India to be financially independent?
Mayank and his startup SumArth are transforming farming from an occupation to a respectful profession in rural areas of Bihar?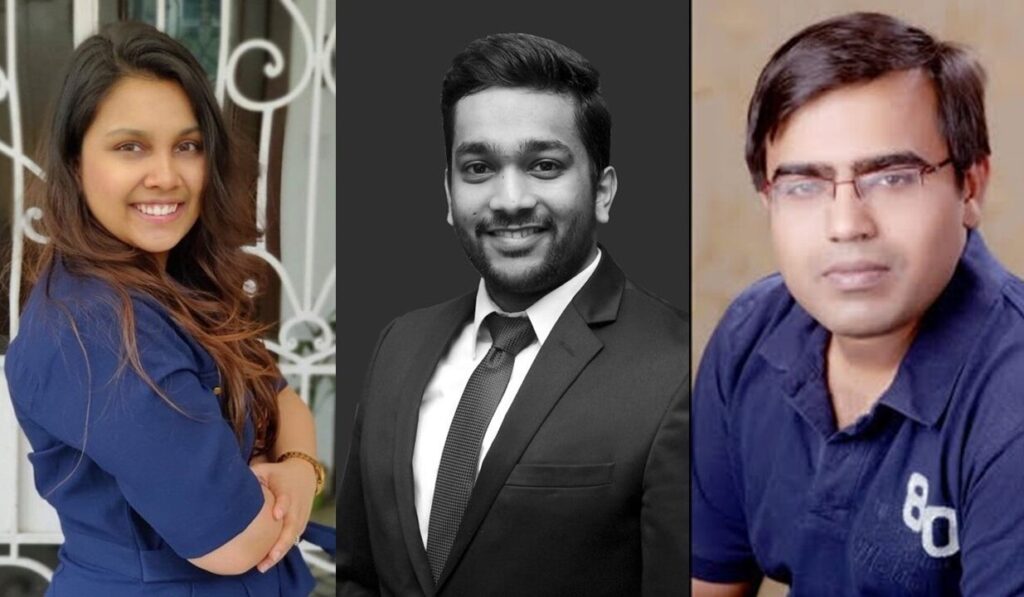 How a few professionals are reducing unemployment due to COVID-19?
Retain The Star has come up with Talent loan concept where a company provides its employees on a contract basis to other companies looking for similar skillset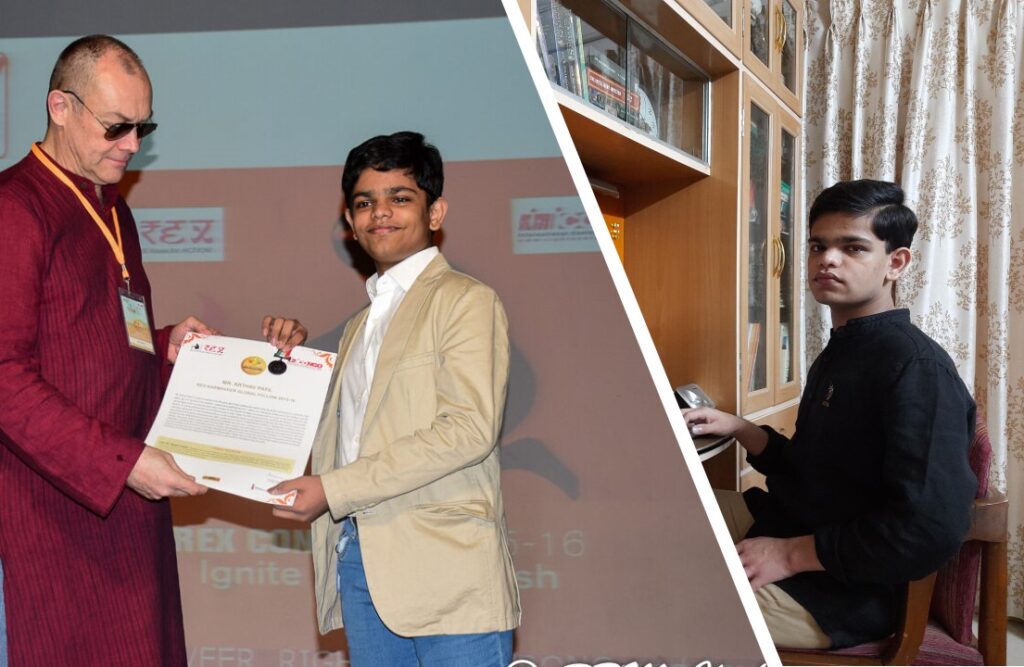 Is there a right age to start your entrepreneurship journey?
Is there a minimum age into the entrepreneurship world? Guess not. Atharv Patil started his first venture at the age of 13. Find how?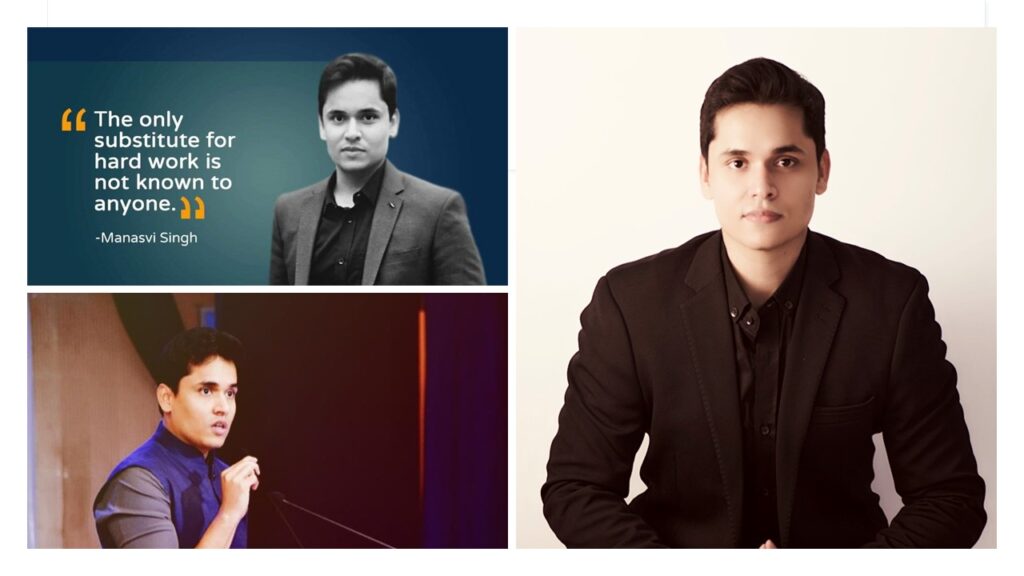 Does entrepreneurship always mean chasing passion and taking risks?
Over the course of a decade Manasvi Singh has launched 3 successful ventures. His Mantra is don't chase passion, chase opportunities. Read how?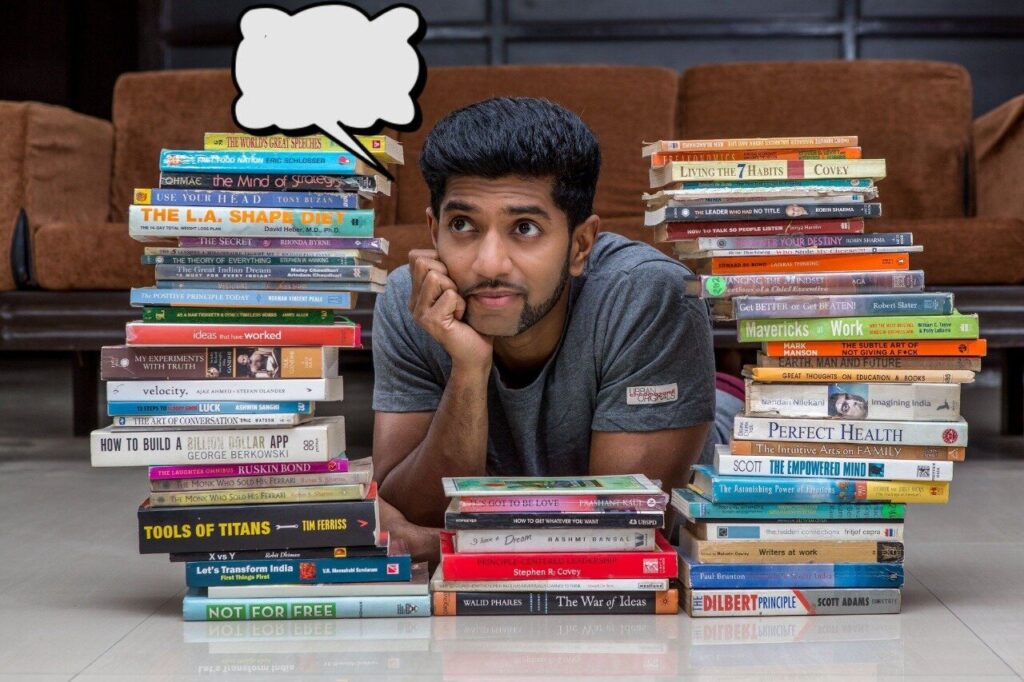 How Amrut Deshmukh is on a mission to make India read?
Would you give up a 6-digit monthly salary to do something for free? Read on to find out why Amrut Deshmukh gave up all things nice with a higher purpose in mind "To Make India Read."