I was a child with big dreams but in a small house

– Mukul Shah, Co-founder YOLO Bus
Let's go back to my childhood days in Agra, Uttar Pradesh. Being born in an Indian middle-class family, I have seen my parents toiling hard to pay my school fees. My dad is a businessman and it's a story of rags to riches. As you can see entrepreneurship is in my blood. My mother was a govt. school principal. My ethics in business are a result of her teachings. I have learned from her to be transparent, mutually respecting, and grounded since childhood.
After completing my graduation in Agra, I pursued my MBA from Birla Institute of Management. To me it was not just a b-school. It was an institution that helped me come out of my cocoon. The school helped me build my business fundamentals.
But the least did I know that a specific task in my college would change my course of life.
The task was to design a frugal business model that could give a return. The model should engage the audience and have a Return on Assets of 70%. The year was 2007 and I was very much fascinated by retail shops in the mall. The mall was relatively a new concept to India. I used to wonder Mall is such an amazing concept where people can come and shop under one roof. The mall is a business model that collects revenues from brand outlets, multiplex, and a food court at the same time. So I converted my College into a mini-mall for a project.
The auditorium became the PVR cineplex. The canteen became the food court. Cafeteria became retail outlets where I invited a couple of brands to sell on the revenue share model. This event became a success and I earned Rs.500,000 in 3 days in which my net margin was 30%. College decided to make the event a ritual for all coming batches to carry forward the legacy.
You first stepping stone should be so thorough that your further success depends on your first stepping stone
I was lucky enough to be placed in reality giant DLF. I helped them open luxury malls like DLF Saket and DLF Promenade. In a similar portfolio, I worked with Sahara developers and Raheja developers. I was at a leadership level with a 7-digit salary and I was loving my work.
I should have been content. But I was not. I was still fulfilling someone else's dream
My urge led me to NestAway and find my co-founder
NestAway, a home search platform backed by VC firm Tiger Global, offered me an opportunity in founding team and Mukul was quick enough to grab. I developed the team from 5 to 700+ in 3 years of time. NestAway experience boosted my inner entrepreneur to extend my limits.
Then I moved to another startup into the co-working segment. I created 23 centers with 90% occupancy. During my coworking days on common real estate platforms, I met my would-be co-founder Shailesh for the YOLO bus. I wouldn't have found a better partner like Shailesh Gupta who comes with a legacy of past 5 successful startups under his belt one of them being Innov8 coworking & before partners we have bonding like brothers which is again one of YOLO's success mantra.
A trip to Manali led to YOLO Bus
Our bus to Manali came 2.5 hours late. The beautiful pictures of the bus on the website and the reality were poles apart. They even sold our seats to someone else for Rs. 50 extra. Women were not treated properly
At that moment, we decided to disrupt the interstate bus service market. Before we took a plunge, we did market research. Shailesh and I took some journeys in North, West, South, and interior regions of Bihar. Many people were climbing on the roof of the bus. It was clear. The problem is not of demand. But of quality supply and services.
Launch of YOLO Bus as a product
Our excellent services for traditional buses was our product
We started frugally with 2 buses to check the product-market fit. Due to the crazy demand in the market, we had to deploy 10 more buses by 2nd month. We manage the full stack experience of buses by making them more customer-friendly. Some of the exclusive features of buses are WiFi, CCTV, washrooms, bus tracking from the application, and a YOLO captain who ensures the delivery of all quality promises.
Ever heard of Yoga on the bus? Every heard of dandiya in bus or magic show? We offer all that. We are called as now YOGA VALI BUS as our buses have yoga instructors.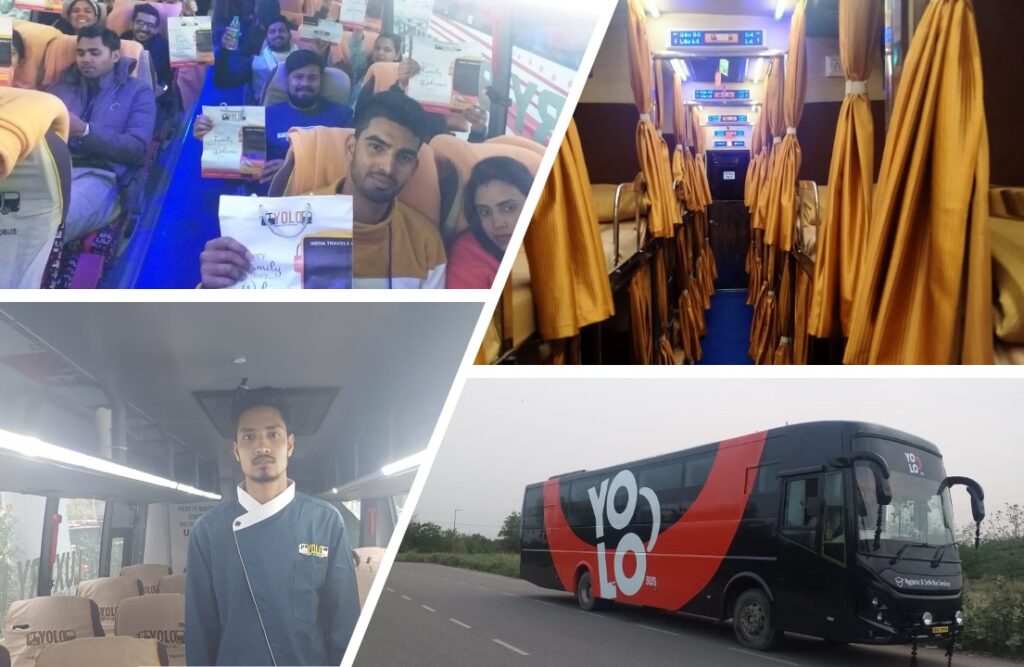 We realized very early that in order to stand in this competitive market we have to differentiate ourselves. Our services were speaking on our behalf. Did we increase the price? No. We optimized our costs so much that we could offer all these services at par with the market rate. Moreover, our asset utilization was much higher than usual. Economies of Scale were working in our favor.
Market Entry Strategy of YOLO Bus: Coopetition not Competition
Transportation in India is very unorganized. Some established families are working in the transportation business in India for ages with a powerful network. Barriers to entry were quite high. It was difficult to compete for the same customers, revenue, and profits. So instead of making these established bus operators our competitors, we made them our partners.
It was difficult but we convinced them by presenting numbers that showed their enhanced profitability. (By the way excellent business strategy. If you can't win, make your competitors your collaborators). Watch this video below to learn more about the business concept of Coopetition
You were placed on this earth to create, not to compete.

Dr. Robert Anthony
Today all those established bus operators are our business partners now. We convinced by showing the value we were adding to their business by improving their bus services with our YOLO Product. Now we have a fleet of 30 buses. (Do remember, YOLO does not own any bus)
Finally, we asked Mukul for any strategic advice for our entrepreneur readers
Don't chase scale from the beginning. Always chase sustainability. Chase unit economics. The scale will automatically come.
Forget about competitors. Focus on customers. They will help you beat the competition.
A healthy body creates a healthy mind. So do focus on health while you are building your startup
Interested in reading more such exciting stories of entrepreneurs. Check out our Startup Strategies Section.
Also, check out our most loved Startup Strategy Stories below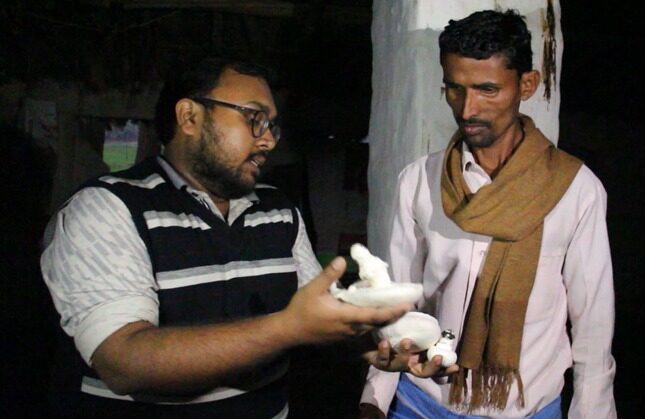 How one man is enabling Rural India to be financially independent?
Mayank and his startup SumArth are transforming farming from an occupation to a respectful profession in rural areas of Bihar?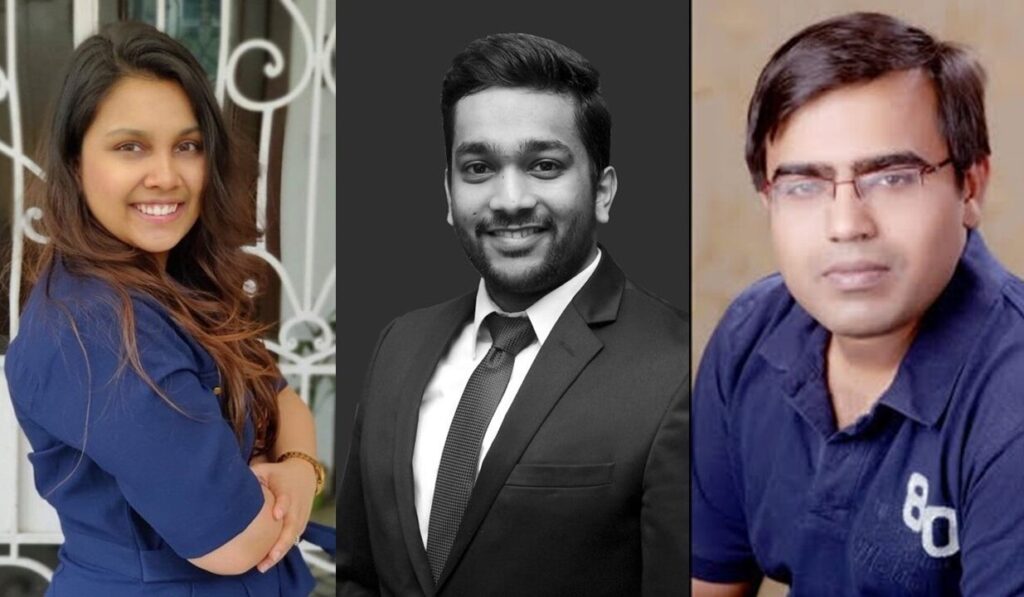 How a few professionals are reducing unemployment due to COVID-19?
Retain The Star has come up with Talent loan concept where a company provides its employees on a contract basis to other companies looking for similar skillset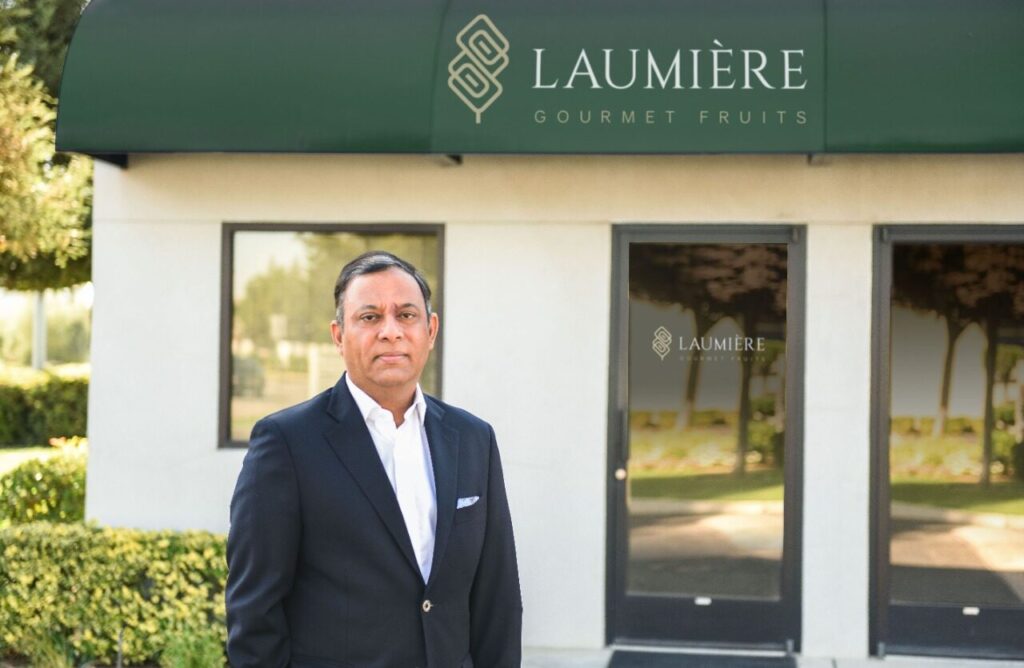 How did one man leave a career of 25 years to live the "GREAT AMERICAN DREAM"?
Would you leave a comfortable life and a stellar career to start something? Read about Vivek's journey to live the Great American Dream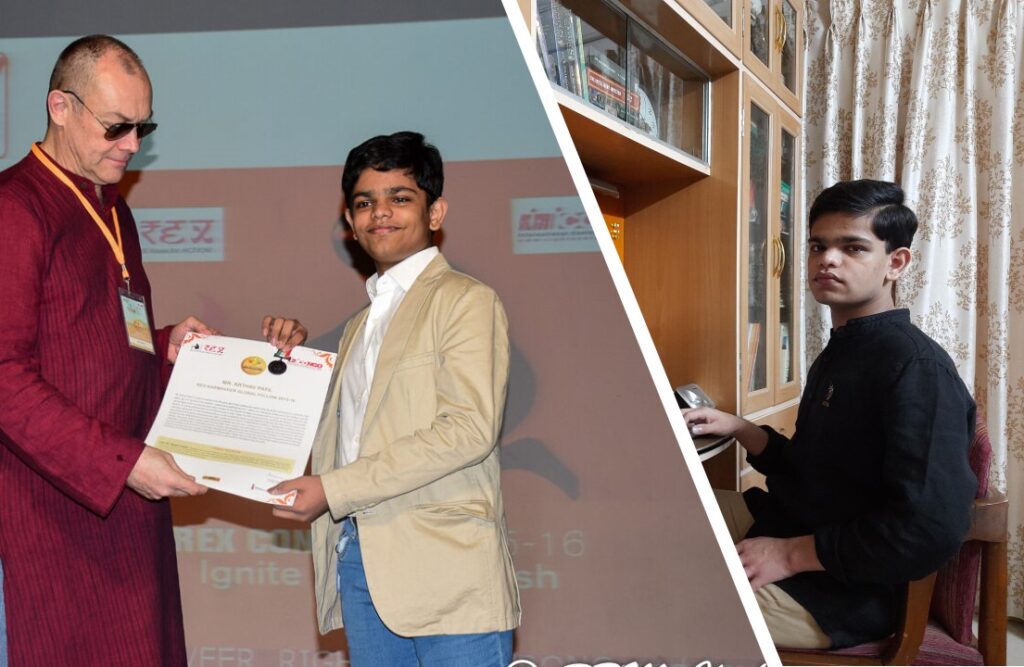 Is there a right age to start your entrepreneurship journey?
Is there a minimum age into the entrepreneurship world? Guess not. Atharv Patil started his first venture at the age of 13. Find how?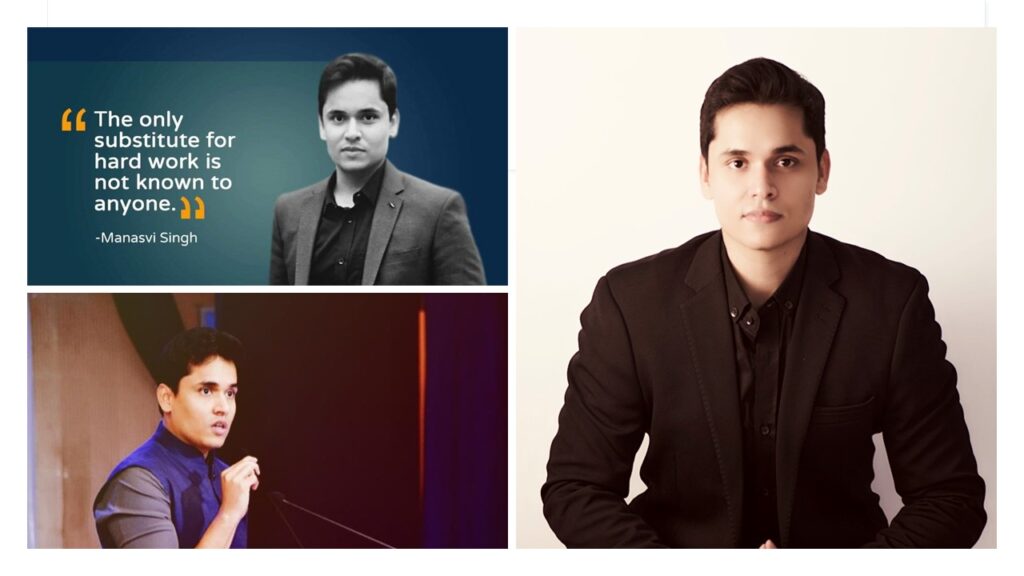 Does entrepreneurship always mean chasing passion and taking risks?
Over the course of a decade Manasvi Singh has launched 3 successful ventures. His Mantra is don't chase passion, chase opportunities. Read how?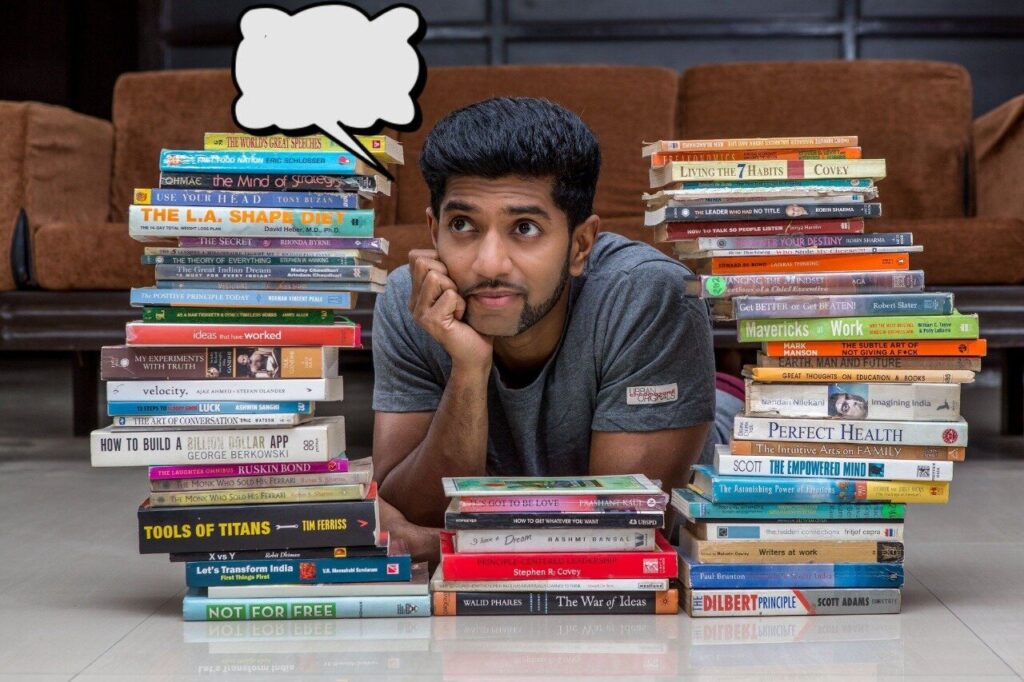 How Amrut Deshmukh is on a mission to make India read?
Would you give up a 6-digit monthly salary to do something for free? Read on to find out why Amrut Deshmukh gave up all things nice with a higher purpose in mind "To Make India Read."