There's a saying, "It's not what you know, it's WHO you know!"
If there's one thing I had to learn the hard way, the classical way of applying for jobs doesn't work anymore!
LinkedIn is a living, breathing (and hopefully never dying!)  proof of that. Like every job seeker out there, who aims to make it big in life, I have meticulously used the platform to enable a robust web of industry stalwarts.
And why not? It's de facto the biggest professional network on the planet. If Facebook conceived the era of "The Social Network," LinkedIn revolutionized it with relentless innovation.
In the summer of 2003, founder Reid Hoffman conceptualized LinkedIn, but its journey to the top wasn't all that hunky-dory! In fact, on bad days, the network failed to garner as many as 20 sign ups!
So, how did LinkedIn become a robust network of 740 million members, spanning across 200 countries?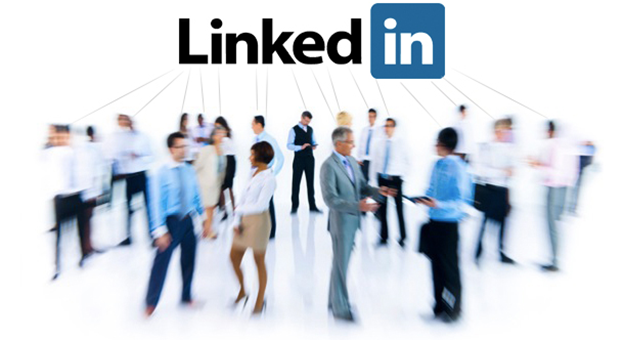 Humble Beginnings & Sluggish growth of LinkedIn:
LinkedIn went live in 2003 with a vision to transform the way people managed professional lives by finding the right people and the right information. The intent was to spend marketing efforts on customers who could generate the most returns and become brand champions. With its melting pot of entrepreneurial hotshots, venture capitalists, and job seekers, the San Francisco Bay Area became the initial target.
Except, early adoption was slow owing to people's inability to understand the platform's value. By the end of 2004, LinkedIn totaled 150,000 members, somewhat a glacial growth by internet product standards. Undeterred, the founders' kept pulling in the weight to improve the producers & several new features were integrated into the platform to build communities and broaden its appeal.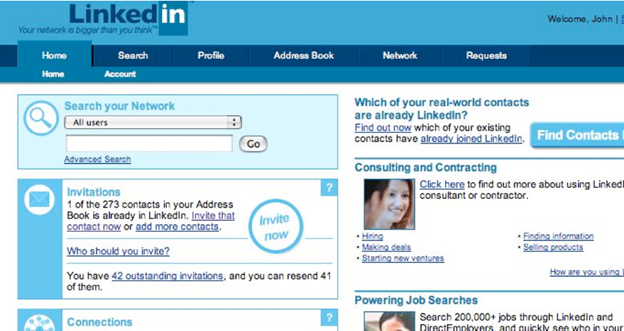 But, the team's confidence did not necessarily translate into investors' interest. 26 VP pitches later, only 2 VCs responded favorably – Sequoia & Nokia Ventures! Anticipating the need to prove profitability quickly and consistently, the company plunged into serious business mode, in 2005, with the launch of jobs features and a subscriptions paid model, scaling over 5 million subscribers.
A year later, LinkedIn had begun to rake it in, especially when the internet wasn't as ubiquitous. As globalization and the connected world became the new reality, LinkedIn also expanded its reach to European markets (UK, France & Spain) and opened its first international office in the United Kingdom.
Clarifying Purpose: Running the product or leading an organization?
One would think, things were finally working out for this dynamic team, except two roadblocks: Consumer perspective and Organizational acumen!
Sustaining LinkedIn's growth also meant one thing: they needed to hire a CEO asap!
Till now, the founders were investing their major efforts on burning product questions rather than organizational needs. Reid, known to be an excellent strategist, developed a cultural affinity for robust product vision, business strategy, and "know it all" trends of the Internet industry.
But, they needed someone, with a wealth of experience in consumer internet products. Someone, who could usher the company towards scaling infrastructure & teams, understanding users, and putting the right people in charge.
And that's where Jeff Weiner fit the bill – a Wharton graduate, with some heavyweight experience in Warner Bros., Yahoo Inc. and venture firm Greylock Partners!
Jeff Weiner's Arrival: From start-up to a public company
So what did Weiner do differently for LinkedIn to become the most sustainable social platform business model?
Clear vision: From product first to member first
LinkedIn was at a stage where it faced the need to inspire its workforce – why had they built this product in the first place? This called for a clear vision, that was, to create economic opportunity for 3.3 billion people in the global workplace by matching skills with job opportunities. This provided working professionals the much-needed impetus to reflect on what mattered the most? Was it the product? The members? and then focus on a narrow & clearer set of goals.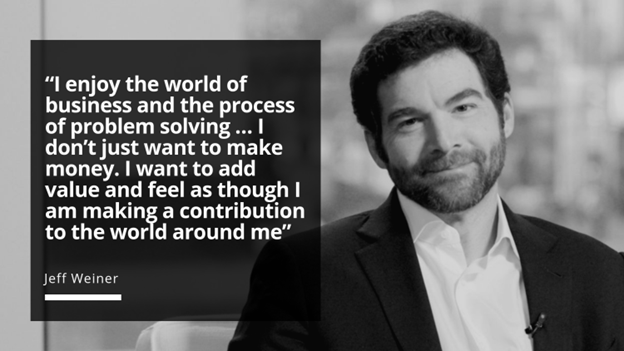 Strategy to Structure: Creating an organizational culture
Often, organizational cultural takes a backseat amidst the more aggressive quest for profitability or improving shareholder value. Jeff's superpower lay in anchoring a culture of compassion AND performance. He embedded individual performance metrics in team performance metrics while setting a cultural fusillade that promoted inclusivity and empathy. He urged his employees to think like owners, that take business decisions with P&L implications. 
Problem-solving is necessary to overcome difficulties, but what business leaders often ignore is the more important aspect of the business: developing people.

Jeff Weiner
Innovate, Innovate and Innovate! From social platform to social marketplace
Jeff Weiner constantly kept the business innovative. LinkedIn, eventually transformed from a job portal to a professional network, with industry-relevant content and professional office solutions. Steering away from its one-dimensional origin, LinkedIn expanded its revenue stream into 3 categories:
Talent Solutions: The most ubiquitous, also the definitive cash cow, of LinkedIn products, it provided organizations opportunities to look for suitable candidates with LinkedIn's recruiter software. 
Marketing Solutions: In house ad service that allows clients to buy text, display, InMail, and sponsored updates.
Sales Solutions: Utilizing data from LinkedIn's 760 million members to generate valuable leads and assist sales prospecting. 
Not just that, LinkedIn also enabled a wider value proposition by turning heels to publications, encompassing thought leadership for a business audience. Professional journalists from Financial Times to Huffington Post constantly fuelled LinkedIn pulse with professional content. A clear initiative to diverge perception from "just a career portal" to "multi-specialty professional platform."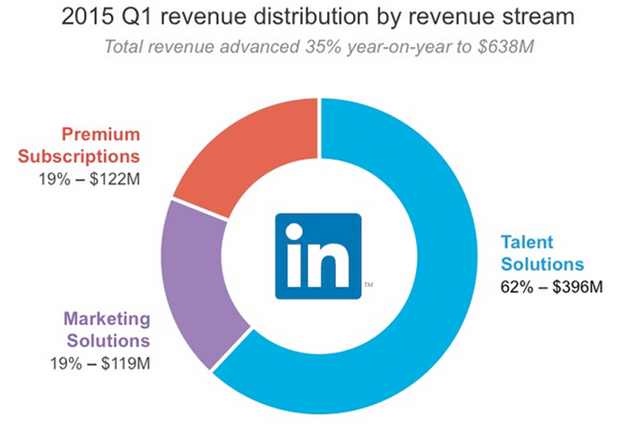 Data and Analytics – Fast scaling to low uncertainty environment
Weiner never lost focus and farsightedness in a business prone to uncertainty, competition, and even obsolescence. Data governs our lives, our decision-making abilities, more so in a hyper-modern techno era; thus, he constructed an environment governed by dashboards, metrics, and actionable insights. The point was not to be aggressively dependent on data or to disregard intuition but to provide a comprehensive view that everyone could see, streamline work processes, and develop the kind of awareness that can anticipate anomalies.
The Taste of Victory
Weiner set out with the ambition to impact the world in profound ways, steering clear of the myopic definition of corporate success. He fleshed out LinkedIn's ability to expand services in ways that other social media companies were yet to catch up to. Most importantly, LinkedIn's essence lay in the trust it developed with consumers. Unlike other platforms, establishing connections on LinkedIn brought forth definitive, tangible value for users.
4 years after his appointment in December 2008, the company witnessed a tenfold increase in revenue. He exceeded every analyst's earnings expectations quarter after quarter, allured former president Barrack Obama to champion the platform, elevated the company's profile with a 50% hiring increase, and accelerated job placement in sectors across the economy.
Just the sheer weight of these achievements make my jaws drop, but we're not done yet!
May 19, 2011, marked a historic day for LinkedIn, as it went public, setting a cornerstone for all privately held social networking platforms. LinkedIn's share price skyrocketed up to 150%, immediately after the IPO announcement, and subsequently reached impressive levels of more than 700 times its trailing 12-month earnings growth.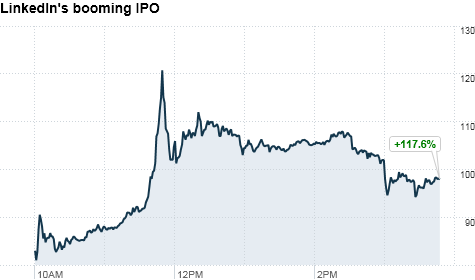 2016 was yet another remarkable year for the organization, catapulted by the "acquisition of the year" between LinkedIn & Microsoft, valued at a whopping 26.2B USD. Weiner played a critical catalyst in succinctly marrying the world's largest professional network with the world's largest professional cloud.
The bold move reaped great benefits for LinkedIn – its user base grew by nearly 50 percent since the deal was announced, it generated US$6.8 billion in revenue – a 28 percent increase from the year before. The momentum also helped justify the near 50% premium Microsoft paid to beat Salesforce.com Inc., Facebook Inc., and Google parent Alphabet Inc., all of which were interested in acquiring LinkedIn.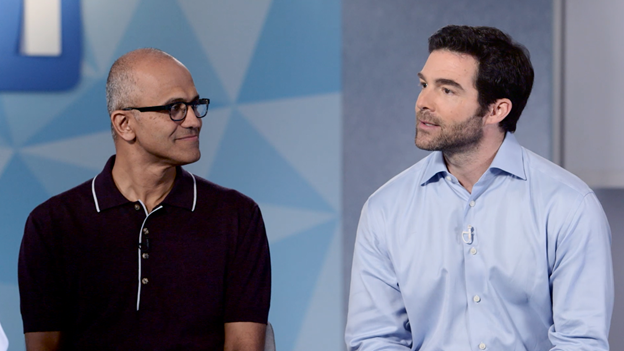 More often in large scale acquisitions, it becomes increasingly difficult to keep the cultures separate, but, Weiner's quest to largely operate LinkedIn as an independent business was a pivotal reason for deal's success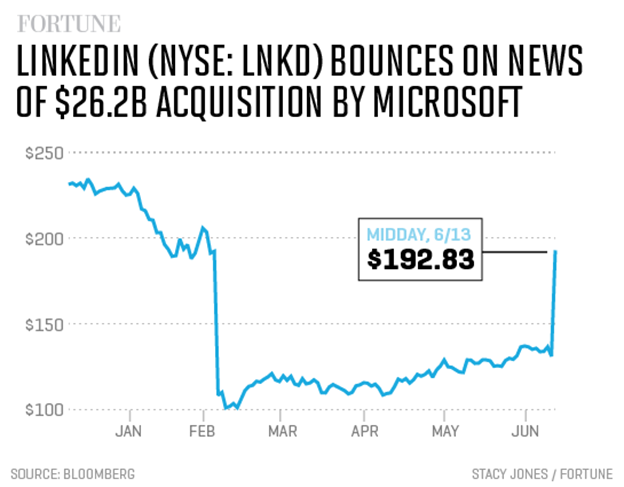 What does the future hold for LinkedIn's growth story?
Despite the company's illustrious achievements, there's no room for complacency. Agreed, LinkedIn has been an unrivaled tool in providing economic opportunity to the world's professionals. Still, the current Covid-19 context, with a never-ending vortex of unemployment concerns and paradigm shifts in working ways, has unraveled new challenges. More than ever, the company needs to double down on marketplace efforts towards workers & job seekers to help them re-skill and transition to the future needs.
Workforces are becoming more globalized, and the success of virtual learning, virtual selling, and remote events is forever disrupting what people need to do physically, thanks to massive technological intervention. LinkedIn must continue to anticipate the proliferation of machine learning & AI elements to transform the digital landscape, trickle-down perspective from worldwide purview to local domination, and humanize the "currently sterile" way job seekers can bring value to the table.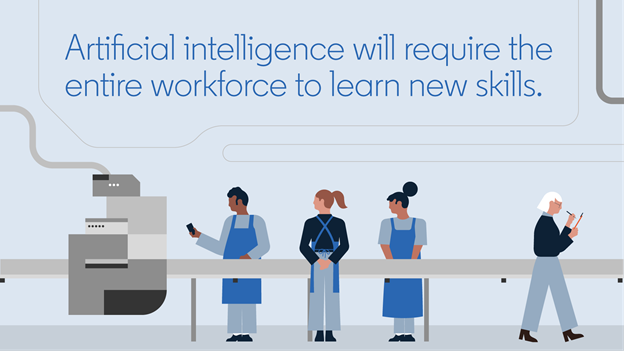 Lastly, in a time of social, political, and economic polarity, access to truthful news and objective views is becoming mission-critical. People and companies navigate unchartered territories and need to make strong decisions that have a lasting impact (in a positive way, of course!).
Thus, the next generation of LinkedIn, with the distinct advantage of being a part of the Microsoft ecosystem, one of the world's greatest innovators, has a significant role to play in every corner of the world.
Now, more than ever before!
---
Also, check out our most loved stories below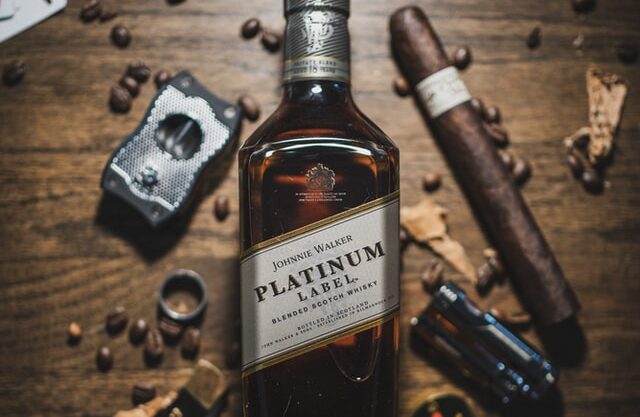 Johnnie Walker – The legend that keeps walking!
Johnnie Walker is a 200 years old brand but it is still going strong with its marketing strategies and bold attitude to challenge the conventional norms.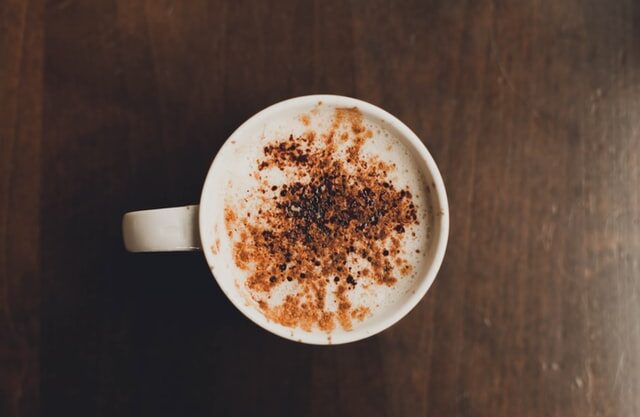 Starbucks prices products on value not cost. Why?
In value-based pricing, products are price based on the perceived value instead of cost. Starbucks has mastered the art of value-based pricing. How?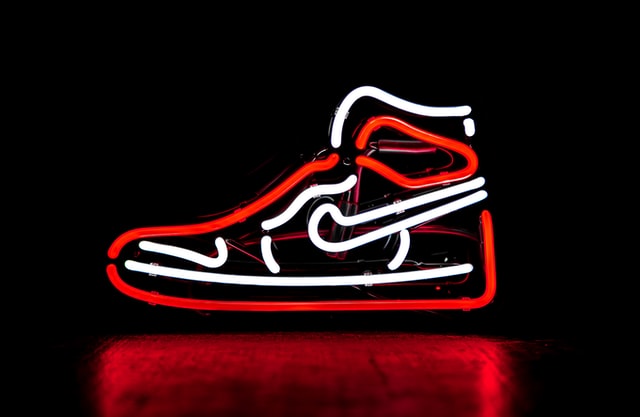 Nike doesn't sell shoes. It sells an idea!!
Nike has built one of the most powerful brands in the world through its benefit based marketing strategy. What is this strategy and how Nike has used it?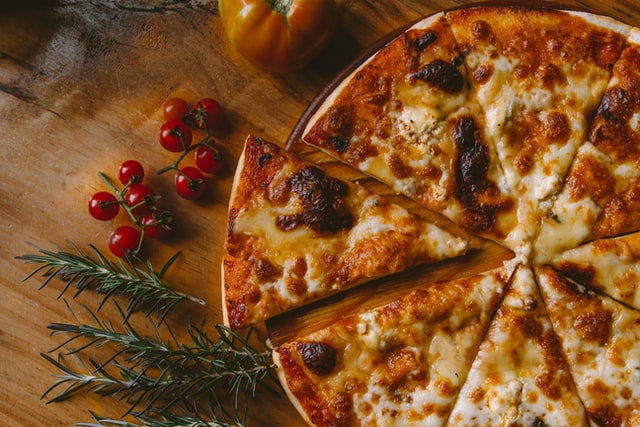 Domino's is not a pizza delivery company. What is it then?
How one step towards digital transformation completely changed the brand perception of Domino's from a pizza delivery company to a technology company?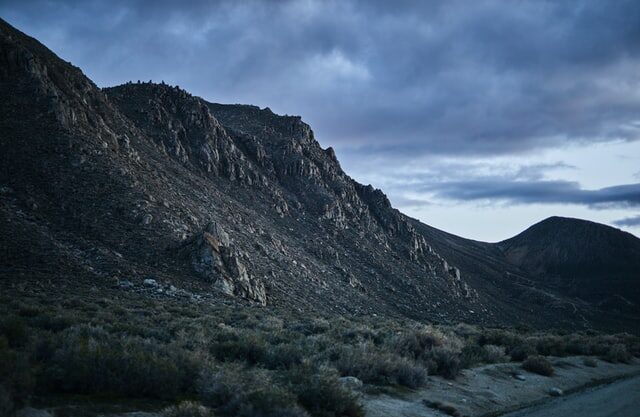 BlackRock, the story of the world's largest shadow bank
BlackRock has $7.9 trillion worth of Asset Under Management which is equal to 91 sovereign wealth funds managed. What made it unknown but a massive banker?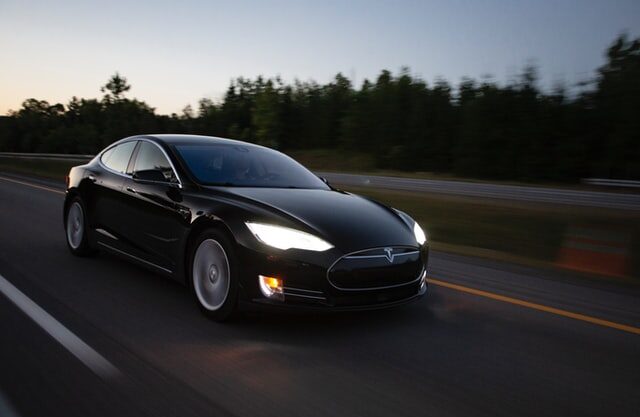 Why does Tesla's Zero Dollar Budget Marketing Strategy work?
Touted as the most valuable car company in the world, Tesla firmly sticks to its zero dollar marketing. Then what is Tesla's marketing strategy?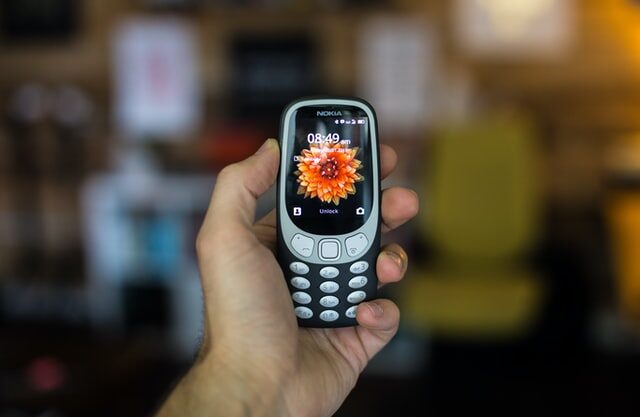 The Nokia Saga – Rise, Fall and Return
Nokia is a perfect case study of a business that once invincible but failed to maintain leadership as it did not innovate as fast as its competitors did!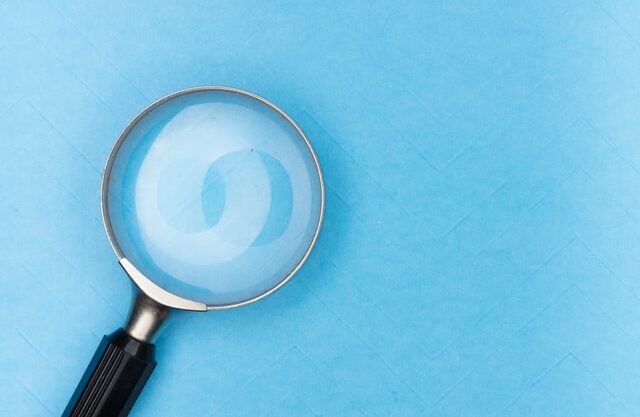 Yahoo! The story of strategic mistakes
Yahoo's story or case study is full of strategic mistakes. From wrong to missed acquisitions, wrong CEOs, the list is endless. No matter how great the product was!!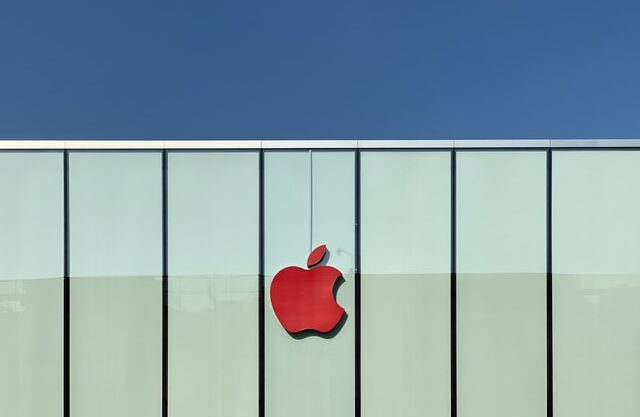 Apple – A Unique Take on Social Media Strategy
Apple's social media strategy is extremely unusual. In this piece, we connect Apple's unique and successful take on social media to its core values.