Who would think that uploading menu cards online would grow into a $3 billion idea? In 2008, co-founders Deepinder Goyal and Pankaj Chaddah came up with Foodiebay – a platform to hold digital versions of menus. The goal was to reduce the hassle of ordering your meals. As far as I remember nothing of this sort was present and the idea had the potential to lead with a clear first mover advantage.
By 2010, Foodiebay eventually grew international, and rebranded themselves as Zomato.
Their mission: 'Never have a bad meal'.
As an undergraduate, I first knew Zomato for their review platform as a restaurant aggregator. But Zomato quickly showed their value as an efficient delivery partner thanks to their many restaurant partnerships.
By 2017, they had launched Zomato Gold – a dine out membership program, with complimentary meals and drinks offers, which would save my wallet in many instances. For restaurant partners, Zomato Gold has also raised the bill volumes on average by 35%.
Now, halfway through 2020, Zomato is raking in $205 million in revenue with a total valuation of $3 billion. It is one of the biggest foodtech unicorns in the Indian market and operates in almost 24 countries.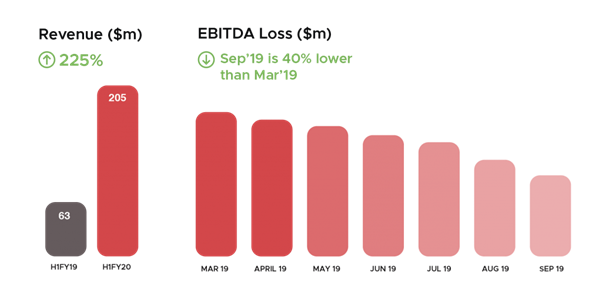 Zomato has maintained a learner's mindset: Very necessary to have first mover advantage
With every success story, there have been trials to overcome and learn from. For a start-up, scaling up is an essential phase and to expand into new markets, Zomato had acquired multiple start-ups in international markets such as Cibando (Italy) and Urban Spoon (US).
However, 2015 was a year of learning for Zomato because of this fast-paced growth. Being able to manage new competitors in each new market was a steep challenge. In that same year, Zomato needed to lay off 300 employees in the US. This was part of the process of finding and keeping the right talent that would fit Zomato's business model and goals.
The main lesson Zomato learned from their expansion efforts was related to the workforce. To thrive in culturally diverse markets, Zomato needed to cement its organizational culture and look for people who would have the same DNA – regardless to the working culture of the country itself.
Now, Zomato needs to learn how to compete with Swiggy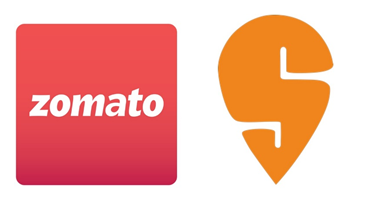 As Zomato's presence grew, they have also built the food technology space into an industry with strong rivals such as Swiggy and Uber Eats India, the latter of which was acquired by Zomato in 2020.
Swiggy had grown to be another unicorn in the food space, with $3.6 billion valuation. As a rival food-tech unicorn, Swiggy has double down on excellent service using their own delivery staff. In addition, they offered cash-on-delivery payment options along with a robust customer support centre.
In addition, Swiggy also locked in exclusive contracts with restaurant partners to secure the business of loyal customers.
To compete with Swiggy, Zomato needed to hold onto their leadership position using a variety of strategies namely:
Leveraging First Mover Advantage
Diversification
Was Zomato successful in taking the First Mover Advantage?
To have the first mover advantage you should come up with a unique business model or be the first occupant of a market segment. However, this can be misleading, because not every company manages to leverage the first mover advantage itself. The key to being a good first mover is seizing control of strategic resources.
For Zomato, key resources were end-user customers and restaurant partners. While being an early entrant in the market did help start relationships with both parties, Zomato missed out on a key move that Swiggy took advantage of.
Namely, while Zomato did identify their most important resources, they did not cement these relationships. They failed to address the low switching costs which customers enjoyed.
On the other hand, Swiggy leveraged and solidified these relationships with exclusive contracts.
To continue competing, Zomato expanded its product offering and investigated other revenue models to thrive. To do so, Zomato developed a diversification strategy for their business.
The company developed new product offerings that would complement their existing businesses.
Zomato had both developed new products from scratch while exploring other industries to compete in through acquisitions. With Zomato Gold, Zomato was in the dine-out space. This would also create a complement to their ad-revenue business, by locking restaurants onto their platform.
For example, they acquired and built up Hyperpure. This is a B2B restaurant supplier with high-quality ingredients and supplies. While it generated only $14.7 million in revenue during 2020 so far, it again has the potential to secure restaurant partners with the platform by becoming their main supplier.

Where will Zomato go from here?
As Zomato drives to optimize its costs while continuing to innovate, the business continues to build itself through Covid-19. During the lockdown, Zomato has managed to deliver more than 70 million food orders. The "dine out" industry, on the other hand, is operating at 8-10% of pre-Covid levels.

What does this mean for Zomato as a business? It needs to stick to its basics and solidify the trust customers and restaurant partners have in their platform, especially as dining centric restaurants shift towards a delivery model during this pandemic.

Building on Hyperpure will be an interesting product-market relationship to watch, as it gained traction with 2256 restaurants by March 2020.
It is clear however that Zomato is a business that can pivot and grow through varying hurdles. From managing breakneck expansion to contending with powerful rivals such as Swiggy, the business maintains a learners mindset and develops new products to build on the loyalty of their customers and business partners.
Interested in reading our Advanced Strategy Stories. Check out our collection.
Also check out our most loved stories below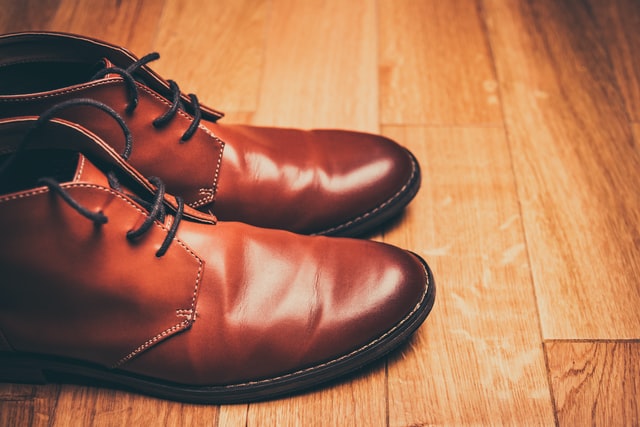 How Bata became India's household name despite being a classy international brand?
Bata is not an Indian brand. It is as international as it can be. But what strategies made it India's highest selling footwear brand?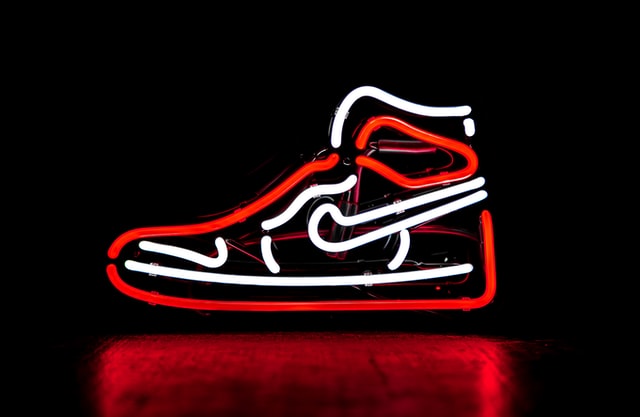 Nike doesn't sell shoes. It sells an idea!!
Nike has built one of the most powerful brands in the world through its benefit based marketing strategy. What is this strategy and how Nike has used it?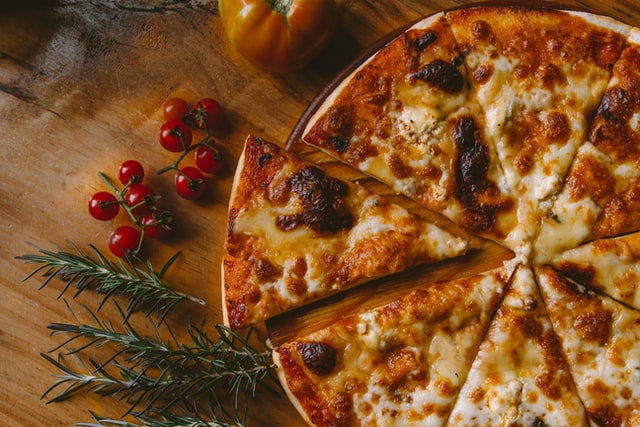 Domino's is not a pizza delivery company. What is it then?
How one step towards digital transformation completely changed the brand perception of Domino's from a pizza delivery company to a technology company?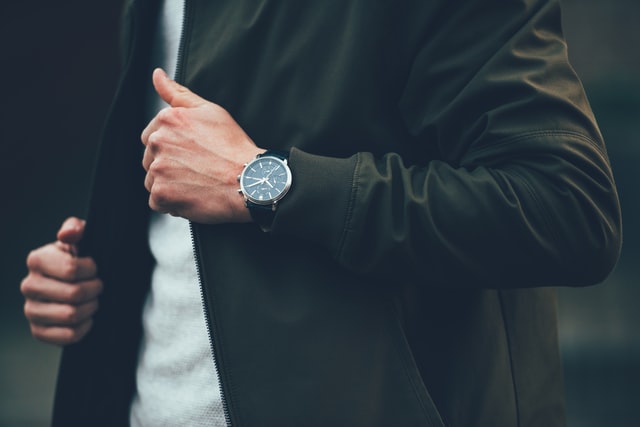 What advertising strategy made TITAN an iconic watch brand?
What are the various advertising strategies that make Titan a consumer's choice? How Titan decided to choose Mozart's symphony as its tune for commercials?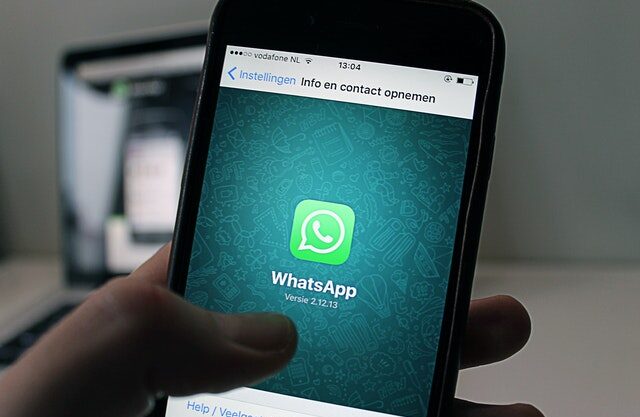 WhatsApp "Photo Status" was a strategic move. How?
Whatsapp launched photo status in 2017. It was hated by many. But why it was a good move that improved the way you use application today?